ABSOLUTE DRIBBLE: Patty Mills is the Don in NBA Week 7
by Joseph Murphy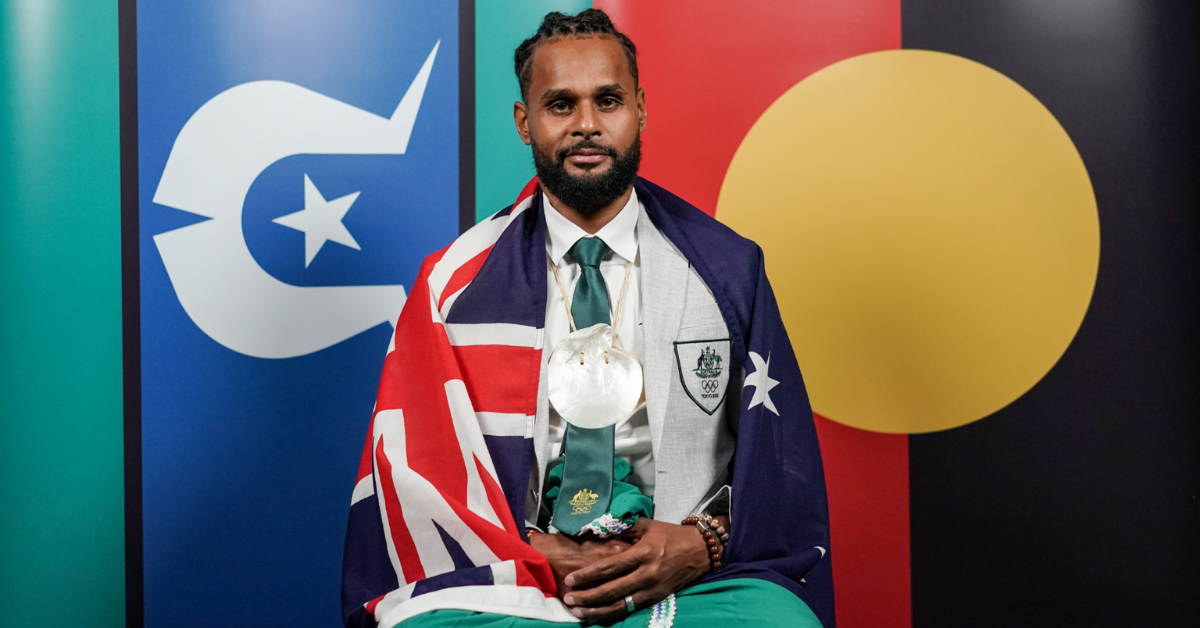 First, congratulations to Patty Mills for winning The Don Award. This award, which is given to the athlete who has inspired the nation the most in the past twelve months. Having only learnt about this award in the past week I've become obsessed with it: named after the Don and awarded by his son it is, according to its own website, considered Australian sport's highest honour. 
Past winners include Thorpie, McGrath, Warnie and Jeff "Mr Charisma" Horn. Somehow, it's never been awarded to a rugby league player. You'd think Darren Lockyer would have done enough to inspire the nation in 2006, captaining the Maroons, Broncos and Kangaroos to famous wins, but he was pipped by the 2006 Socceroos, who, in favour of my Lockyer argument, didn't actually win anything. Rest assured, I'm prepared to spend the next 12 months advocating for the first rugby league player to win The Don. 
Regardless, Patty is the first basketball player to win The Don and this isn't a series about defending Darren Lockyer's untouchable legacy. In honour of Patty, let's go around the league and check on each of Patty's franchises from his time in the league. 
Patty has been catfished by the Brooklyn Nets
Picture this, it's August again you're Patty Mills, you're the king of the Olympic village in the middle of a Don-worthy campaign for rose-gold, you're an unrestricted free agent and you're fielding countless multi-million dollar offers. Suddenly, you get a call from Brooklyn: you know the team with 3 superstar players, the consensus favourite for the 2022 championship, those guys, and they want to give you $12 million to sit in the corner and hit open 3's in crunch time and back-up Kyrie Irving. 
You can't blame Patty for taking that deal, especially once he saw Durant go full takeover mode in the last 3 games of the Olympics, dragging a flailing team to the gold medal and proving once again that he's the best scorer of all time.
Four months later and things are starting to look a whole lot different from what Patty envisioned in his room in Tokyo. It's looking more likely that Kyrie won't play a game this year, and he is instead focused on posting cryptic nonsense on Instagram whilst trying to transport himself back to ancient Egypt. Harden might show up once in every 3 games and look like himself again, but he's down in every statistical category, is constantly coughing the ball up and looks like he's really been indulging in some proper thicc-boi eating.
Now, Patty is playing the most minutes of his entire career and he's a key part of Brooklyn's offence where he's shooting a career best 3.1 threes per game on a ridiculous 47% shooting. He only averages 12 points a game, which means he's coming in, taking 6 or 7 shots from deep and making half of them. All of this for a guy who was supposed to be a luxury pick-up for a loaded team. At the age of 33, Patty is certainly not getting the kind of experience he expected when he picked up the phone from Brooklyn.
Luckily for Patty, Durant has been more than was promised, and he's playing so well that Brooklyn sits atop the East. Maybe, instead of the promised 3 superstars, we're going to see two Olympic heroes in Durant and Mills take out the NBA Finals in true Don fashion.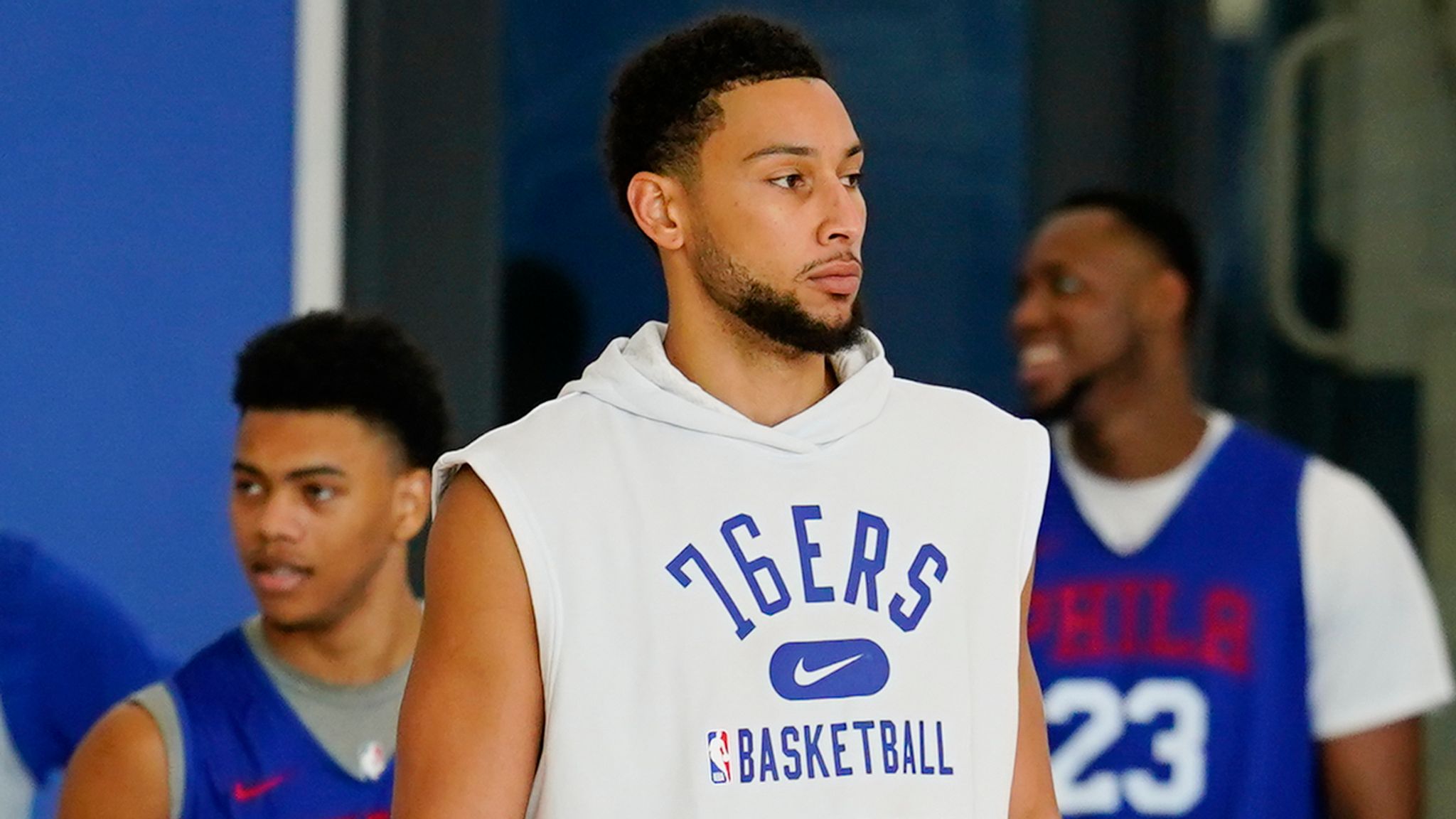 Pack your bags Ben, you're heading to Portland!
After 8 weeks, it's time to mix things up with a trade and, more than anything, I'm sick of reading about the Sixers and Simmons bitching and moaning about each other. One of the Sixers off-season targets was the Portland Trailblazers, offering Simmons for CJ McCollum and a stupid amount of draft picks. 
One of the reasons that offer was rejected was because Portland aren't dumb enough to give away their entire future's worth of picks – but hey, your first offer is always expected to be rejected, that's negotiation 101. The other is because their then-General Manager, Neil Olshey, was under investigation for an apparent workplace culture of bullying and intimidation and, accordingly, had lost his trade card. Come Saturday and the Blazers had finished their investigation, finding that Olshey had breached his code of conduct and promptly fired him. Whether that had anything to do with the fact that Olshey's multi-million dollar contract extension was due to kick in or the fact that there is increasing chat that franchise cornerstone Damian Lillard is unhappy with the attempts to build a genuine contender around him, is unknown. 
On-court Portland has been less than impressive this year. Yet again, they're one of the worst defences in the league and Lillard's production has been down across the board. Their defence is mostly based around the assumption that centre Jusuf Nurkic is capable of making up for everyone else's mistakes and taking away shots at the rim from guys that make it past Lillard and McCollum, who struggle to stay in front of their man. That was a workable strategy until Nurkic's leg snapped a couple of years ago. Since his return, Nurkic hasn't been able to put the same fear into offensive players that he once did. Another issue Portland faces is the lack of secondary playmaking. If the ball isn't in the hands of Lillard or McCollum, they become stagnant and struggle to figure out a way to score.
There's one guy that's kind-of perfect for the Trailblazers. He's a defensive monster, he's an incredible playmaker, he's 6 foot 11 and can play multiple positions, he abandoned his nation during the Olympics –  sure he's got a couple of dings. But why shouldn't Portland kick the tyres on Simmons? They're running in quicksand right now, fighting their way to another first-round playoff loss at best. Everyone knows what to expect when the same dudes who have been playing the same way for 5 years rock up and do the exact same thing. One of the reasons the league introduced the play-in games last year was to kick Portland out of the playoffs even quicker.
A Simmons-McCollum deal just works. "Trade McCollum" has been a common calling card amongst NBA nerds for years and he would pair perfectly with Embiid. Philly is showing right now that Embiid + shooters, mostly Seth Curry, works. McCollum can improve that formula and Philly can cover his defensive lapses with guys like Matisse Thybulle. There's even signs that Simmons wants to play in Portland, with social media investigative journalists finding him liking posts about the potential he might end up there. That's the most positive sign we've seen that Simmons is interested in playing the sport in months.
If a Simmons trade isn't on the card then Damian Lillard just needs to get out of Portland. He's been a faithful servant of the club for years and they've completely failed to make any meaningful moves to build around him. Who was the last big free agent Portland signed? I genuinely can't think of any. There's been plenty of trades that got them nowhere, plenty of mid-range draft picks who have kind-of worked out but not much more. Time for Dame to say goodbye to the family business and go and make his money in the big city. 
The Spurs talent factory keeps churning
If you recall the Spurs dynasty years, especially their two finals teams in 2013 and 2014, they moved the ball like no one had ever seen before and constantly found open shots. It was almost like they were playing soccer, they just had so much space available to them. They made the kind of plays where suddenly Boris Diaw would have the ball at the hoop and no defender was within 6 feet of him. They made other teams look stupid. Back then, the foundation of the Spurs was Tim Duncan, the greatest power forward of all time, reinforced with a cladding of young Kawhi Leonard. 
It's been a while since those days, and two teams for Kawhi, and the Spurs are sitting in the back half of the Western Conference, the part of the rankings of teams that make you feel sad to watch, like the hapless Pelicans who are yet again mismanaging their number 1 pick in Zion Williamson. However, there's some weird statistical shit going on that gives me the heebie-jeebies. The Spurs are sitting 2nd in assists per game and 5th in field goal percentage, lists which are otherwise populated by the best teams in the league. 
There was another guy back in the day that helped it all work, a point guard picked 28th in the 2001 draft, Tony Parker – some random French kid who ended up winning Finals MVP over prime-Duncan in 2007. Turn on a Spurs game today and they're led by Dejounte Murray, who was the 29th pick in 2016 and is having a breakout season, absolutely piling up assists at the moment. My omenry isn't very advanced, but that smells like an omen to me. 
No one on the Spurs is averaging over 20 points a game this year and Murray's just dished 14 assists in a close loss to Phoenix. To me, that shows that he's not feeding the same few guys that are carrying the team, that shows that Murray is hitting everyone when they get into the right position. As a fan of an opposing western conference team, I don't like that. At their best, the Spurs are ruthlessly efficient, they come to your building and beat the shit out of you while making your team run around like they've forgotten they have to guard the guys in the different coloured jerseys. 
None of this should be a surprise, this is still Gregg Popovich's team. Triple G Gregg is the Wayne Bennett of the NBA; he's been doing it the longest, he's already won everything, everyone always thinks he's past it and he just keeps proving people wrong. Away from the limelight, Pop is building his way back to Finals from the ground up. The Spurs are made up mostly of guys they've drafted – which is pretty unusual these days. These are guys who are getting years of training directly from Pop, who know how to pass and cut and do all the beautiful movements the Spurs used to do. This might take a few years, but Pop is 72 and apparently wants another ring before he retires, Olympic gold wasn't enough for him. This is a long take – but I back the Spurs to be top of the West again before Pop retires.
Fancy yourself as a bit of a writer? Got some unqualified opinion and unwavering bias you'd like to share with the world? Send it through to dyor@hellosport.com.au to be featured on the site
Check out the Latest Hello Sport Podcast episode #321 – Crystal Ducks