ABSOLUTE DRIBBLE: NBA Week 3
by Joseph Murphy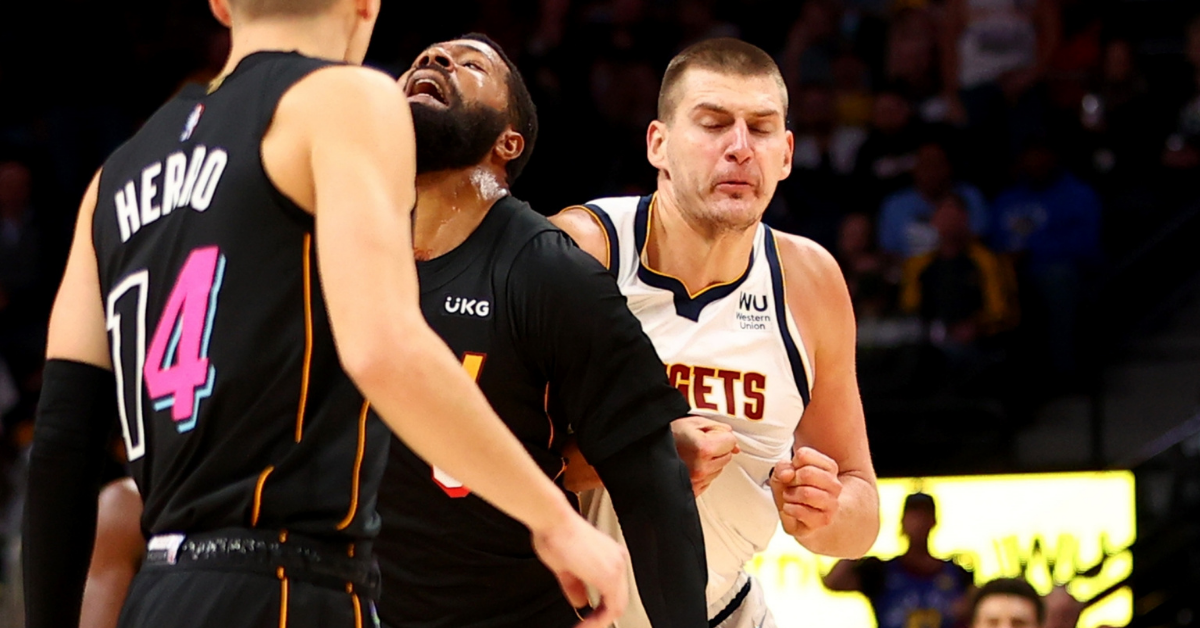 Week 3 and I've figured out a title for this series. I had initially wanted to go with "Keeping up with the Terrorists" but I didn't want to attract a readership interested in the movements of the Taliban, as well as the fact my employer knows I write these and wouldn't feel great about me tacitly referring to crimes against humanity. Absolute Dribble also gives me an out, in the unlikely event I'm ever wrong – it was nothing more than Absolute Dribble.
Last week I was pretty critical of the Boston Celtics and gassed up the Miami Heat, who played each other last Friday. Boston took a huge win, holding the Heat to only 78 points with bone-crushing defence. You might say I had no idea what I'm talking about, but that's not the whole story. 
Boston held a players-only meeting the night before their game against the Magic. My sources have revealed to me that Jaylen Brown read last week's article to the team during that meeting, inspiring them to play well again. I'm told Jimmy Butler also sent a copy to the team group chat, making Miami complacent. If you want further proof of the influence of Absolute Dribble, look no further than Shai Gilgeous-Alexander hitting clutch logo 3's against the Lakers. Speaking of the Lakers. 
The Lakers have handed the keys to their offence to a drunk driver 
LeBron will be spending as long as 2 months on the sideline due to an abdominal strain. Anthony Davis, whose joints are held together with bubble gum and paper clips, is due to start his usual run of 12 missed games due to some random injury soon enough. That leaves one remaining member of the Lakers alleged big 3 in charge: Russell Westbrook. 
I've avoided bagging Westbrook until now because for 3 consecutive years he's started the year playing like an on-fire garbage can until suddenly working it out and averaging a triple double all over again. That's been good enough to make it to the playoffs with the Rockets and Wizards, when he played alongside James Harden and Bradley Beal respectively, two guys who can comfortably be a primary playmaker. Without LeBron, Russell doesn't have the benefit of another star who can carry the playmaking load until he starts to click. Take the ball in his hands and Russell refuses to cut or screen, effectively becoming a statue in the low corner of the paint. 
For all his physical talents and accomplishments throughout his career, Westbrook might be the single worst decision-maker in the NBA. Sure, he's a 14-year veteran, a 9-time all NBA player and a one-time MVP but if you put him in a scenario where he needs to make a correct basketball play to win the game, he will do the exact opposite. 
Take your pick of any Westbrook's late-game decision in Friday's loss to the Thunder, where Russell pulled some of his classic moves, like driving into the lane as fast as he can and throwing the ball away, or completely forgetting who his man is on defence. This is a man who once left Tony Parker an open game-winning shot because he got confused that the Spurs jersey looked kinda like the referee's and started guarding against a pass to the referee on the sideline. 
The Lakers will probably keep a winning record without LeBron and Russ will record a bunch of triple-doubles. Sure, you might (but you should never) have a few beers, drive on some empty roads and sneak back home unblemished. Once you get away with it a few times you think you've got it mastered, next thing you know you've run directly into a telephone pole at 100k an hour. The same fate awaits the Lakers should they be forced to rely on Russ.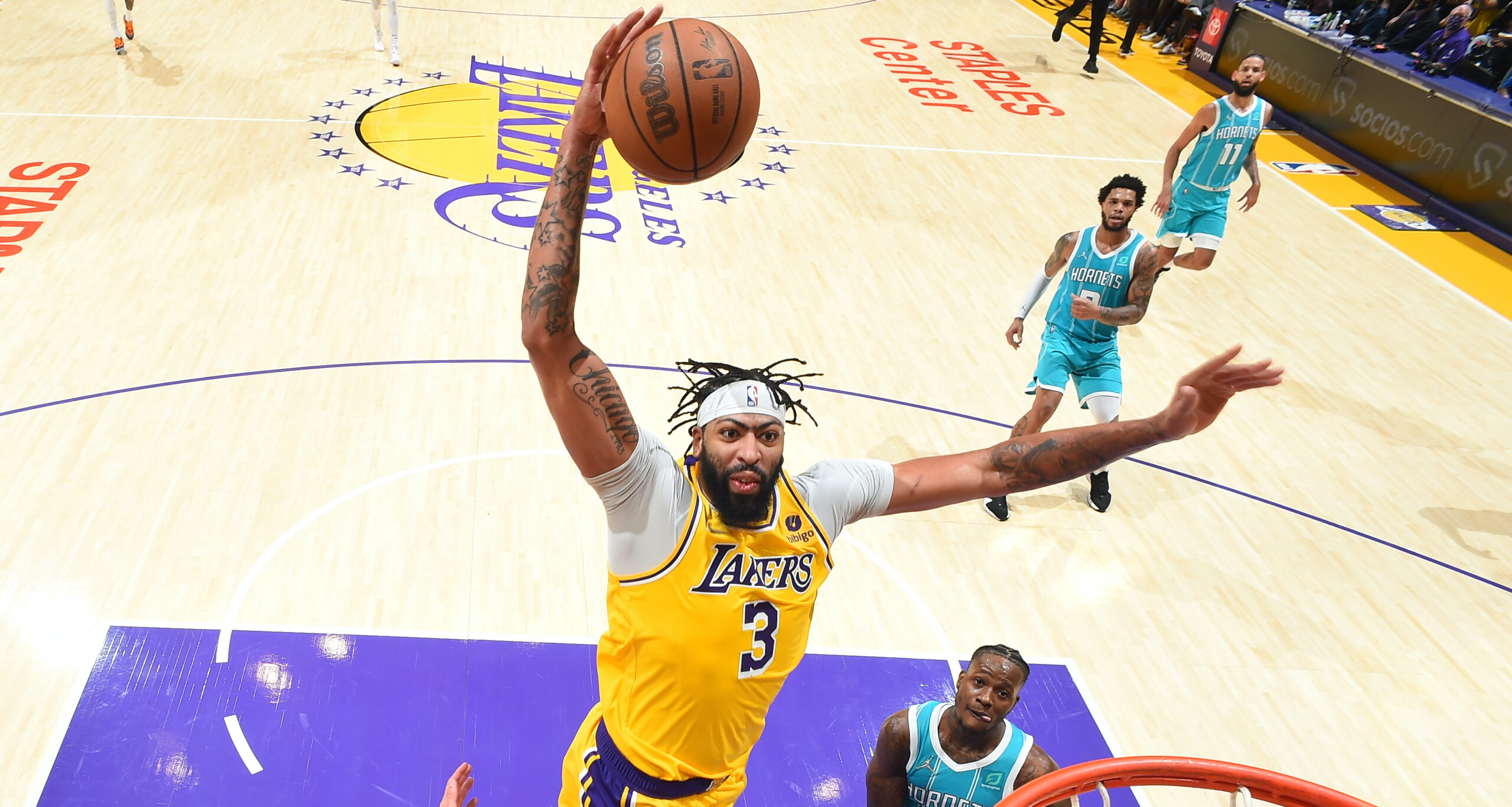 Big Body Boys getting themselves into trouble
I wanted to write about Philly's recent run, putting together a tidy 5 game streak before going down to the Knicks in a game that Embiid was already going to sit out due to rest. The highlight of this run came in Chicago, when, after shutting the door on the Bulls with a game-clinching 3, Embiid turned to the jeering United Center crowd, throwing up a very intentional Jordan-shrug before waving goodbye to the front row.
Instead, Embiid's immediate future is in doubt and he could be out for up to 10 days while covid runs through the team thanks to Olympic hero Matisse Thybulle. That's not Embiid's fault, but it sucks that he'll miss games.
Having read that news, I decided to focus on the Nuggets, who've had a decent start to the season punctuated with some weird losses and a huge win against Dallas. Jokic is still in MVP form, leading the team in every statistical category and putting up the same if not better numbers than last year. At the time I made this decision, the Nuggets were beginning a 4 game home stand starting against the Heat, where they enjoy the enviable advantage of playing at altitude. Things looked great for the Nuggets and they had a big-league halfway through the 4th quarter. That's when chaos erupted.
As Jokic crossed halfcourt, his arms above his head ready to throw a pass up court, he's suddenly hit by known absolute-dog, Markieff Morris, who leads with his knee and his elbow, which he jams into Jokic's rib cage. Jokic, a 7 foot Serbian who doesn't like being hit in ways that could end his season, doesn't take kindly to this contact and drops a shoulder into Morris as he walks away, completely folding him. It was an effort that fellow laundry-minded athlete Kane Evans would be proud of.
There's a saying in law "he who comes into equity must come with clean hands". It basically means don't sue someone for fucking you over if you've fucked them over, but there's a second part which often gets left behind, which is "let he who comes with unclean hands go out the back and throw". I've got no problem with Jokic's hit. Morris has a history of reckless fouls like this, stuff like throwing his feet under guys landing or pushing guys in the air enough times that he needs to be ready to get hit back. No one who touches my beautiful Serbian angel like that should expect to walk away uninjured.
Sadly, Jokic will miss a handful of games and a fine worth less than he earns in a quarter. This means that for the next week or so we're going to miss out on watching two of the biggest guys in the league year apart defences with their overwhelming mix of skill and physicality.
Yes, Utah are great – so what?
Good on you Utah, everything looks great right now after another strong start to the regular season. Rudy Gobert hasn't missed a rebound this year, no one can score on him and he's even scoring at an improved clip. Meanwhile, Donovan Mitchell is one of the best offensive players in the league and Mike Conley is banging down off-the-dribble 3's like it's nothing, but what does all this achieve?
Look, I love this Utah team but I've been burnt too many times by them. As the founding member of the "Donovan Mitchell is better than Jayson Tatum Society" I have been super high on the Jazz's recent chances of winning the finals on the back of their well-balanced roster, slick offence and at times impenetrable defence, which works perfectly, that is, until they get to the second round of the playoffs and fall apart.
Gobert was exposed on the pick and roll during last years playoffs and Utah had no answer defensively when Gobert was forced to switch onto a guard or move outside the paint. So far this season, Utah are just not switching and, credit to them, that's worked so far. To be clear, they don't need to improve, they just need to do it when it counts. Until that happens, I can't have faith in this team as the contender they appear to be, because they'll just burn me again.
Of course, you'll note that I've avoided gushing over the Warriors, who have the best record in the league and the best defence in the league. I'm proud of myself for not spending 1500 words on why the Warriors throwback jerseys, which are reminiscent of the old 60's jerseys, have allowed the soul of Wilt Chamberlain to inhabit Stephen Curry. I probably called it too early about the Dubs in week 1 as they've gotten better and more polished since then. Rest assured I'll be ready to update you on Steph's progress towards breaking all kinds of records this year – he's only 89 away from the all-time 3 point record, give it a week.
Fancy yourself as a bit of a writer? Got some unqualified opinion and unwavering bias you'd like to share with the world? Send it through to dyor@hellosport.com.au to be featured on the site