A Farewell to Big Bash: The League we Love to Hate
DYOR Dave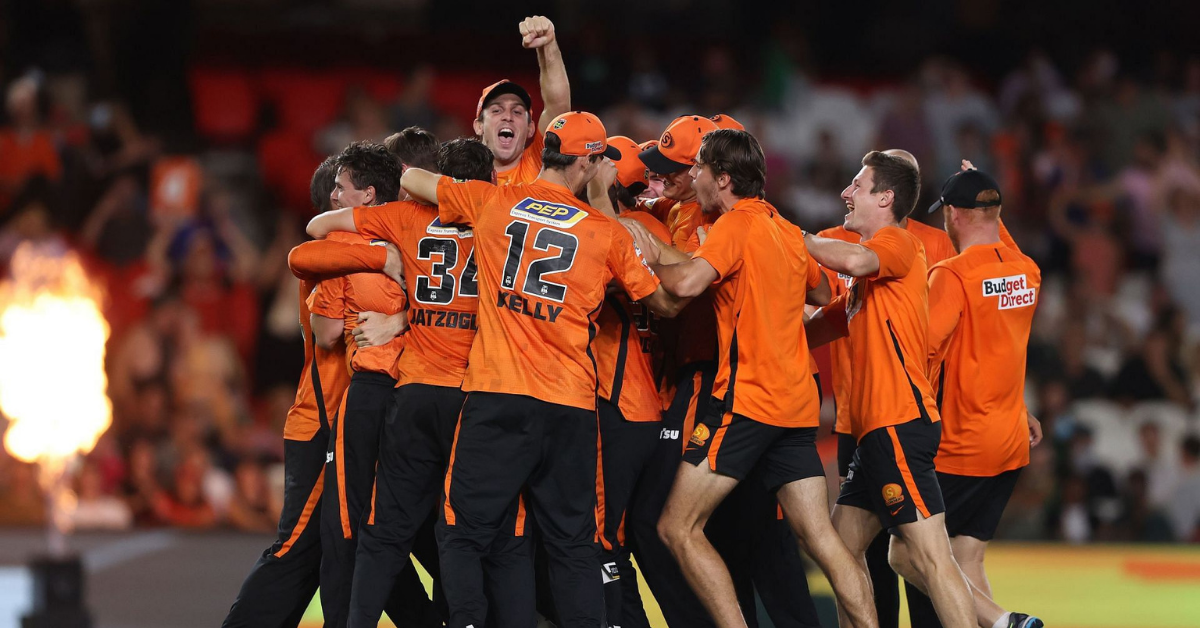 Last night saw the final game of BBL12, named 'The Decider,' in accordance with their desire to make cricket fans cringe at every moment.
For the 5th time in the tournament's short history, The Scorchers faced the Sixers, and despite falling to 4/26 in the early stages, the Scorchers fought back to win easily, bowling the Sixers out for just 92 after setting 172 to win.
It is perhaps fitting that this is how the season ends, a team with 8 Aussie internationals and one Kiwi beating the piss out of a team with two club players, two 37-year-olds, two injured men, and their assistant coach playing wicketkeeper.
The 2021-22 season was as tumultuous as any Big Bash season we've seen, with covid running rampant through squads, and teams having to call on local players to step up and face world-class cricketers.
While I can't say that any season of this pyjama-based competition has been particularly outstanding, the league has tried everything to make itself relevant and exciting.
They've created new gimmicks like the POWER SURGE™, the X-FACTOR™, and the BASH BOOST POINT™, as well as introducing yellow hats, speaking to players during the game, and most horrific of all, bent over for the corporate dollar so far that they've tied themselves in a knot.
I am of course referring to the commentators now saying ridiculous dystopian things like "chemist warehouse four" or "Harvey Norman six."
Is there nothing sacred left in this game that they won't commodify for cash? How soon until they start printing advertising on the pitch itself so bowlers will try land their balls on the KFC bucket to get the perfect line and length?
At the end of the day, the entire league is ultimately just a big advertising billboard that manipulates the classic sport of cricket and sells it to the highest bidders… but there's still some good in there.
I'd be lying if I said I haven't enjoyed watching a fair amount of Big Bash cricket over the last few months, and it's not because I fanatically support my local team with all its history and tradition over the past 12 years.
Test cricket shows us the best of the best, the cream of the crop, but rarely do we get to see the rest of our nation's cricketing crop, save for a few sparsely televised domestic games.
As it does every season, the Big Bash delivered some amazingly niche moments where the nut truckers of the cricketing world can achieve fame and brief notoriety.
Cameron Boyce took a "double hat trick" (4 in a row, terrible name), which most people won't even remember because later that day Glenn Maxwell smashed a team full of club players for a record-breaking 154*.
We were treated to some mesmerising catches and double as many mesmerising drops and misfields. We saw an umpire accidentally give a decision before quickly recanting, games that started at 10:30 am but most importantly, games every single day.
Any dribbler can talk as much shit about the tournament as they want, but at the end of the day, if you're putting live cricket in front of my eyes every night in summer, I'm pretty satisfied with that.
Despite its best effort, it seems the Big Bash will continue to be nothing but a joke in the grand scheme of Australian cricket, but to paraphrase Tom Gleeson in his Gold Logie acceptance speech, 'People are worried that Big Bash is turning cricket into a joke, but I love jokes… I think we should all lighten the fuck up.'
Fancy yourself as a bit of a writer? Got some unqualified opinion and unwavering bias you'd like to share with the world? Send it through to dyor@hellosport.com.au to be featured on the site
Check out the Latest Hello Sport Podcast episode #335 – Treading Water