The 2021 Dribbler Awards
Bradley James Kahler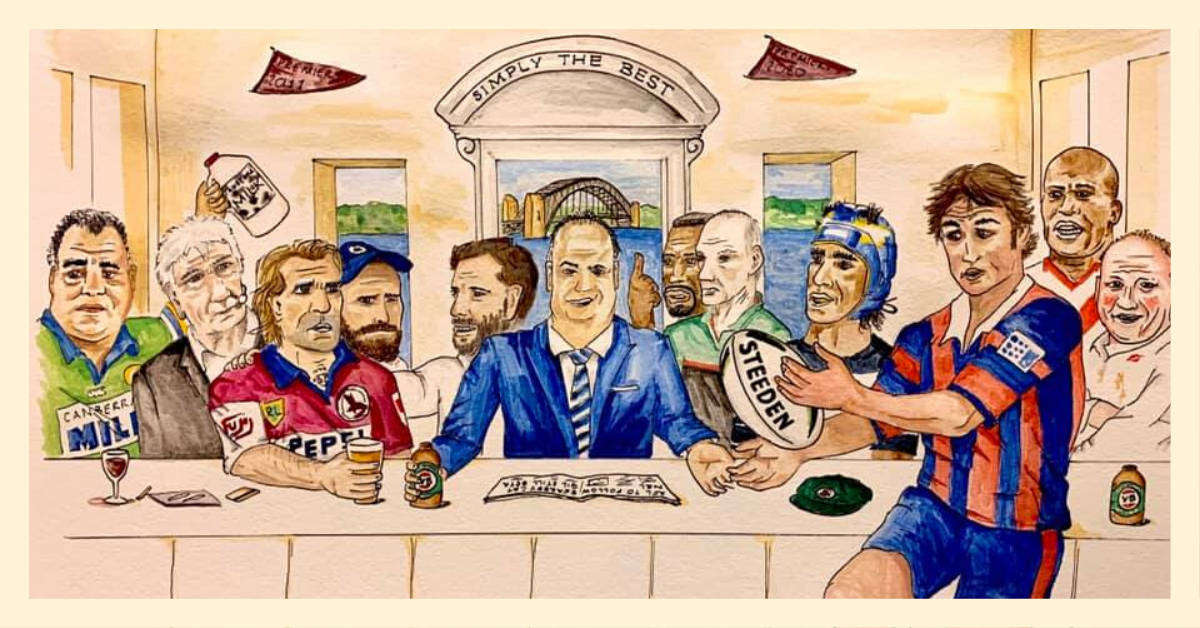 What a year it's been; throbbers throbbing, magoos doing their thing and betas losing their wangs to alphas all over the world.
Before the awards start off we, as a collective group of punters & dribblers, would like to pay our respects to the illustrious XI and tip our collective caps to them.
We also like to acknowledge the glorious sponsors throughout the year. Really helps keep the lads at the top of the heap.
Special mention to friend of the show Denan Kemp, we hope you enjoyed your holiday but don't you dare go away again. We're still trying to get over the trauma of 3 weeks without Beak.
Biggest thanks of all goes to Hello Sport's Tom and Eddy, of king of dribble and yarn fame, for delivering us a healthy dose of almost daily dribble. We'd melt without our fixtures and will do some sick, twisted shit to keep you boys top of the heap.
With millions of votes cast from dribblers around the world, these prestigious awards will be cherished by the winners for the rest of their lives, so without further ado, enjoy the 2021 Dribbler awards:
Meme Trend of the Year
1 – Danny Weilder of in the shot fame – 52%
2 – Wholesome Kempy Posting – 28%
3 – Birmingham's Big Alpha Weight Loss – 11%
Bedshit of the Year
1 – Gateway 504 bedshit – 57%
2 – England losing the Ashes in less days than isolation – 27%
3 – Ronaldo Mulitalo Queensland Selection – 11%
Old Man Yells At Cloud Award
1 – Mr Mayo Buzz Rothfield – 38%
2 – Warnie on Fox – 38%
3 – Dean Bulldog Ritchie & his FPM/CPH count – 11%
Scandal of the Year
1 – Dragon's microwave dinner party – 47%
2 – Lachlan Lewis eBay speakers – 27%
3 – Omo cleaning with Munster and Cheese – 9%
Golden Moment of the Year
1 – Boland 6-7 off 4 overs MCG – 41%
2 – Ariarne Titmuss & her pelvic thrusting coach – 21%
3 – Origin 1 live show with turbo ramming QLD into the earth – 10%
About Even Punter of the Year
1 – Tom Birmingham aka Greatest punter alive – 54%
2 – Sebastian Antoniou aka the bath siphon king – 25%
3 – Michael Pryde aka Rainman – 11%
4 – Eddy Simpson aka About Even – 8%
Magoo of the Year
1 – Dwayne "The Rock" Johnson – 68%
2 – Novak Djokovic – 9%
3 – Connor McGregor – 8%
Alpha Throbber of the Year
1 – Pat  'Ol Blue Eyes' Cummins – 41%
2 – Turbo and his Tommy Knocker – 29%
3 – Emma McKeon 4 Gold 3 Bronze – 10%
Yarn of the Year
1 – Eddy with the Bandicoot yarn – 47%
2 – Kempy's park ground & pound – 24%
3 – Tom vs spacer earring guy – 7%
Australian of the Year
1 – Patty Mills – 58%
2 – Denan Kemp – 23%
3 – Tommy Turbo – 6%
Wool pull of the Year
1 – Beak claiming to be from the country – 45%
2 – Beep test promises – 25%
3 – Burner account Sam "huge day" Davis – 9%
Dribbler of the Year
1 – Danny Exoticcc – 43%
2 – Roger Fabri – 18%
3 – KTD (Kicking Tee Dribbler) – 15%
Fancy yourself as a bit of a writer? Got some unqualified opinion and unwavering bias you'd like to share with the world? Send it through to dyor@hellosport.com.au to be featured on the site
Check out the Latest Hello Sport Podcast episode #328 – True Magoo