Tom's Next Punishment? This Man Has Eaten Over 30,000 Big Macs in His Life
DYOR Dave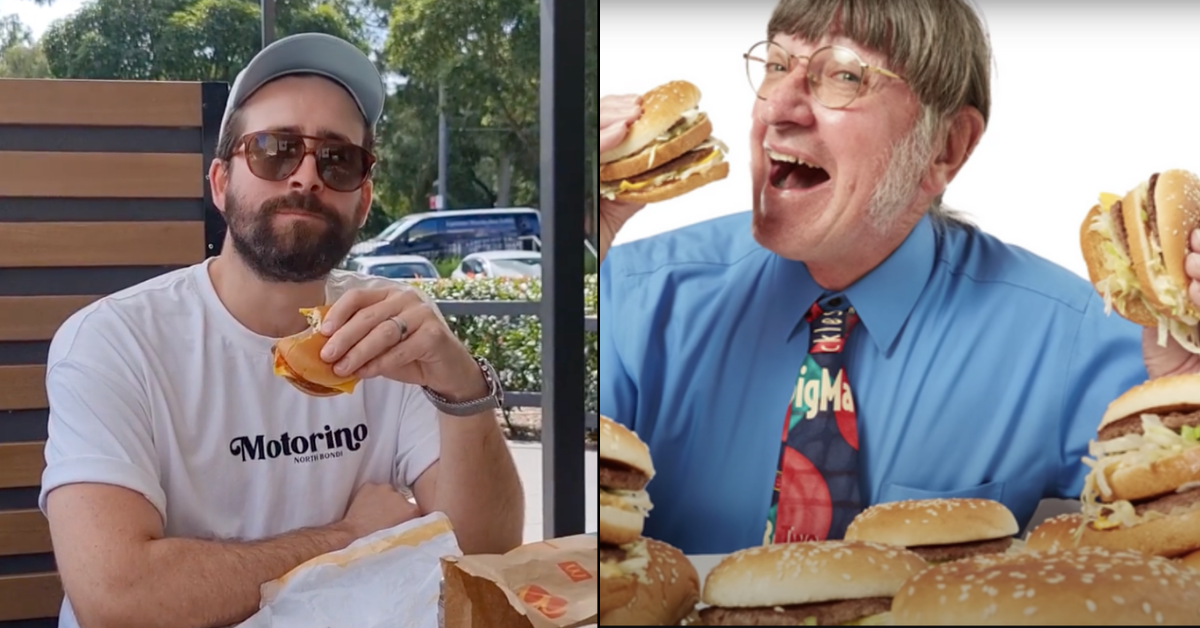 As I write this, our godfather of dribble Tom is currently digesting 19 quarter pounders, his stomach no doubt sent into shock after going the big lift as part of an NFL fantasy punishment.
If you've been following the updates during the day, you would have seen the struggles of a man who triumphed over every bodily instinct telling him not to further poison his organs with another QP.
While Tom's performance today was superhuman, to say the least, his feat dwarfs in comparison to a man that can only be described as a miracle of nature, Donald Gorske.
Born in Wisconsin in 1953, Gorske first tasted a big mac after purchasing his first car in May 1972, and claims to have eaten over 30,000 since, including 8 more on that day.
Clearly enamoured with the taste, he claims to have eaten 265 in the following month, at a rate of 8.5 per day.
Since that fateful origin, there have only been 8 days that he hasn't eaten a big mac, as confirmed by his notebook in which he documents all his burgers, and the box of receipts that he keeps from every purchase.
In order to avoid the risk of going a full day without one, he now keeps an emergency stash of frozen burgers handy, in the event of snow forcing restaurants to shut down.
Donald now claims to average two big macs per day, which would already provide half his recommended calorie intake per day, although he says his taste buds often fluctuate in sensitivity, meaning he is often unable to taste the burgers he eats.
In May of 2018 at age 64, Gorske ate his 30,000th Big Mac alongside his wife Mary, whom he proposed to at a McDonalds in 1975.
Despite his outrageous diet, Donald reportedly has a cholesterol level of 156, 52 points lower than the US national average, according to his most recent doctor's visit in 2011, his first since 1986.
With Donny still kicking around at 68 with apparently no known health issues, it would seem that a diet of McDonald's may not be as bad as once thought, which is great news for Tom, who I'm certain won't be agreeing with me at this current moment.
Fancy yourself as a bit of a writer? Got some unqualified opinion and unwavering bias you'd like to share with the world? Send it through to dyor@hellosport.com.au to be featured on the site
Check out the Latest Hello Sport Podcast episode #347 – Stargazers