Presenting the 2022 NRL Food XIII
DYOR Dave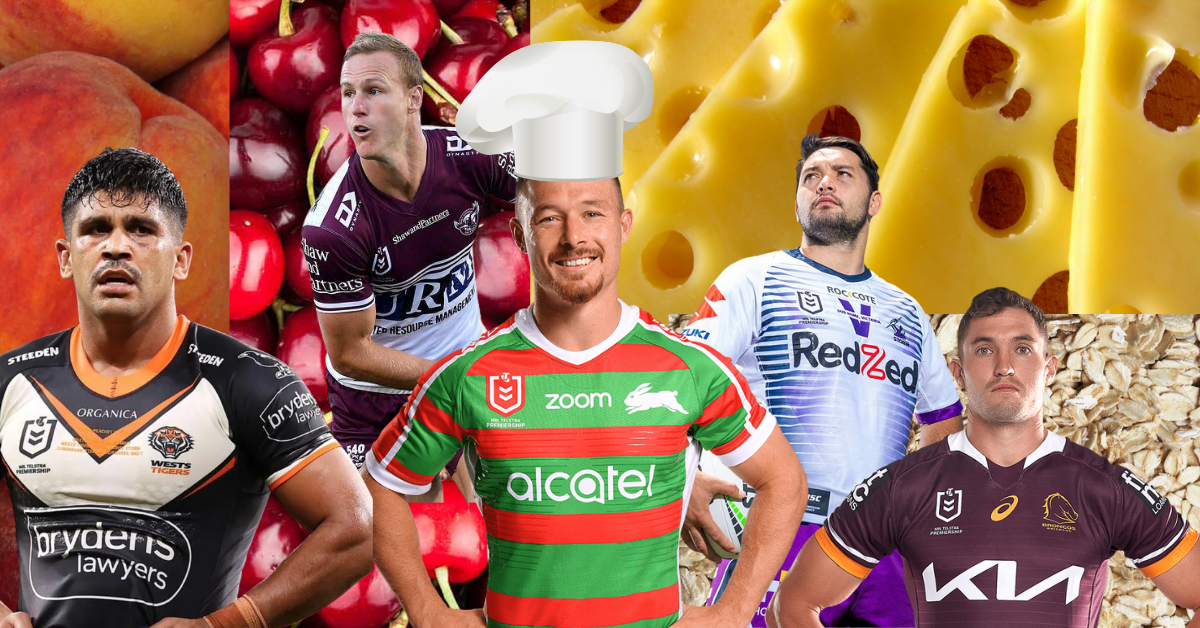 Rugby League has long been known for producing some of the greatest names ever seen in sporting history, and the current crop of NRL stars is no different.
While names like Fuifui Moi Moi, Will Smith, and former Souths player Ed Murphy will always have a special place in the hearts of dribblers, there's also a strong contingent of food-related names within our league.
If you've ever been watching a game of footy and suddenly felt hungry, it could be due to the subtle yet noticeable prevalence of players named after different food items.
So without further ado, I hereby present to the punter and the dribbler, The NRL Food XIII.
1. Rocco Berry
2. David Mead
3. Herbie Farnworth
4. Patrick Herbert
5. Jaemen Salmon
6. Scott Drinkwater
7. Daly Cherry Evans
8. Payne Hass
9. Brandon Smith
10. Aaron Pene
11. Bronson Garlick
12. Corey Oates
13. Tyrone Peachey
14. Fletcher Baker
15. Nat Butcher
16. Egan Butcher
17. Damien Cook
Entree/Breakfast is a healthy serving of Oates with a fruit compote made of (Rocco) Berry, (Daly) Cherry, (Tyrone) Peaches, as well as a slice of toast with Hass avocado.
Moving onto the main course we have a pasta dish of Salmon Pene with Cheese and Garlick, topped with two types of Herbs (Herbie and Herbert)
While some dietary experts recommend that you should Drinkwater alongside your meals, a few glasses of Mead will be sure to liven up the culinary experience.
The meals would obviously be prepared by the bench, which is made up of two butchers, a baker, and a cook, while the entire occasion would be hosted by none other than Jacob Host.
Fancy yourself as a bit of a writer? Got some unqualified opinion and unwavering bias you'd like to share with the world? Send it through to dyor@hellosport.com.au to be featured on the site
Check out the Latest Hello Sport Podcast episode #350 – Trundle Beds