YKTR and Cheese Have Taken a Step Forward for NRL Players, and the Establishment Should Be Worried
DYOR Dave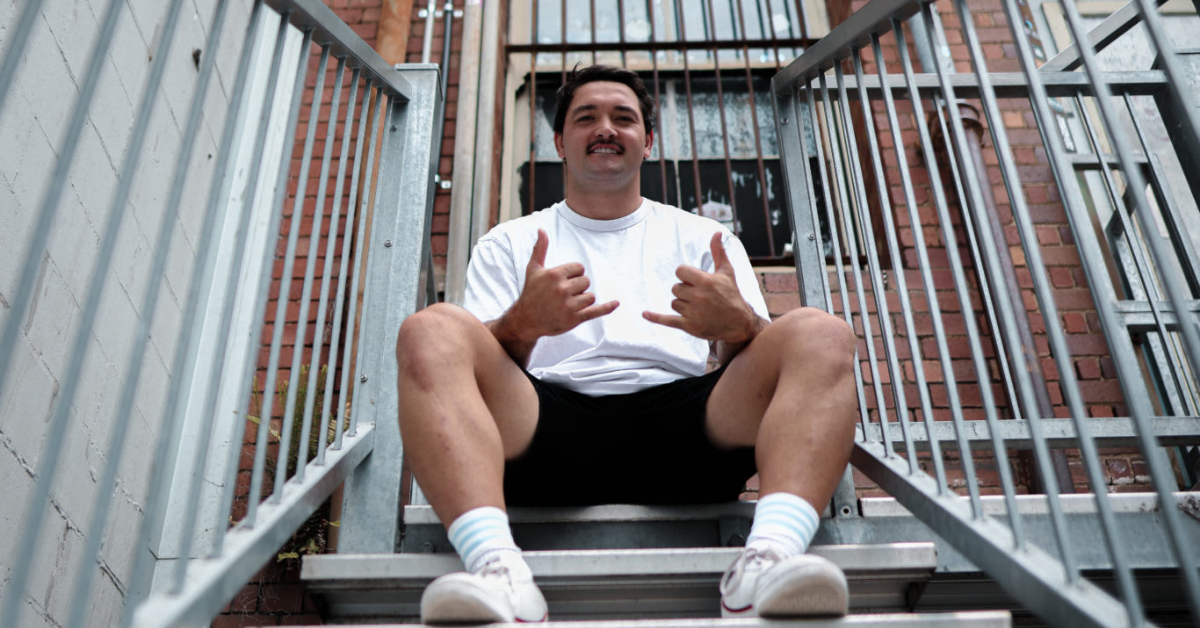 This week, YKTR, the brand started by Isaac John, Corey Norman, and James Segeyaro, announced they had signed Storm star Brandon Smith as a content creator and brand ambassador. While it's not unheard of for a player to put his face to a brand, his association with the media arm of YKTR will be causing a few headaches for Fox Sports and Nine, who must now face the reality that NRL media is moving beyond their monopolistic ownership.
You would think that on a slow news day, where transfer rumours are the hottest gossip going around, that this story deserved to be reported on by Fox or Nine. After all, they had almost hourly coverage of Brandon Smith following his recent controversy, and he was a favourite content machine of theirs during the season. Yet nothing has been reported from either news outlet, instead opting for their usual formulaic rollout of bland content that requires little effort to put together.
It's almost like the 'journalists' prefer writing stories showing players in a negative light, rather than a positive light that isn't shining out of their own rear ends. In fact, since their inception in 2017, YKTR have only been mentioned on the Fox website 3 times, two of which were in articles about Segeyaro and Norman's misbehaviour. They even went so far as to quote Cameron Munster on YKTR's The Scope podcast, but refer to it as "former NRL player Justin Horo's podcast."
Under brands owned by fellow players and peers, players will be able to conduct their personal life in a manner that better resembles a rugby league throbber, rather than having to conform to the ethics of an 1850's priest in order to keep sponsorship deals and media contracts intact. It has become clear that players who don't conform to the structures and traditions of old media will be at best ignored and at worst denigrated by the establishment of NRL media. In recent years, Nine and Fox have enjoyed an endless stream of ex-players lining up to work for them, while having exclusive and unlimited access to the current crop. Brandon Smith is the first of hopefully many who will branch out to help smaller media companies grow, and dilute the dominating influence of Fox and Nine.
The attitude of these companies is in direct opposition to the positive work done by the NRL that has resulted in more self-determination for the players. Over the last decade or so, the NRL has invested in and emphasised the importance of education, so that players will be better prepared for life outside of football. Partnerships like this that give players more autonomy over their careers and financials have been assisted by the
This isn't me being some fanboy of YKTR, or a crypto nerd stoked about a player getting paid in Etherium. I'm a simple man. I like my tokens Fungible and my currency tangible. But the self-determination of players in an industry that is dominated by big organisations should be celebrated by the average dribbler, whether or not you think it's a smart business decision.
Fancy yourself as a bit of a writer? Got some unqualified opinion and unwavering bias you'd like to share with the world? Send it through to dyor@hellosport.com.au to be featured on the site