Ranking Clarkie's Ads by How Far He's Bent Over for the Corporate Dollar
DYOR Dave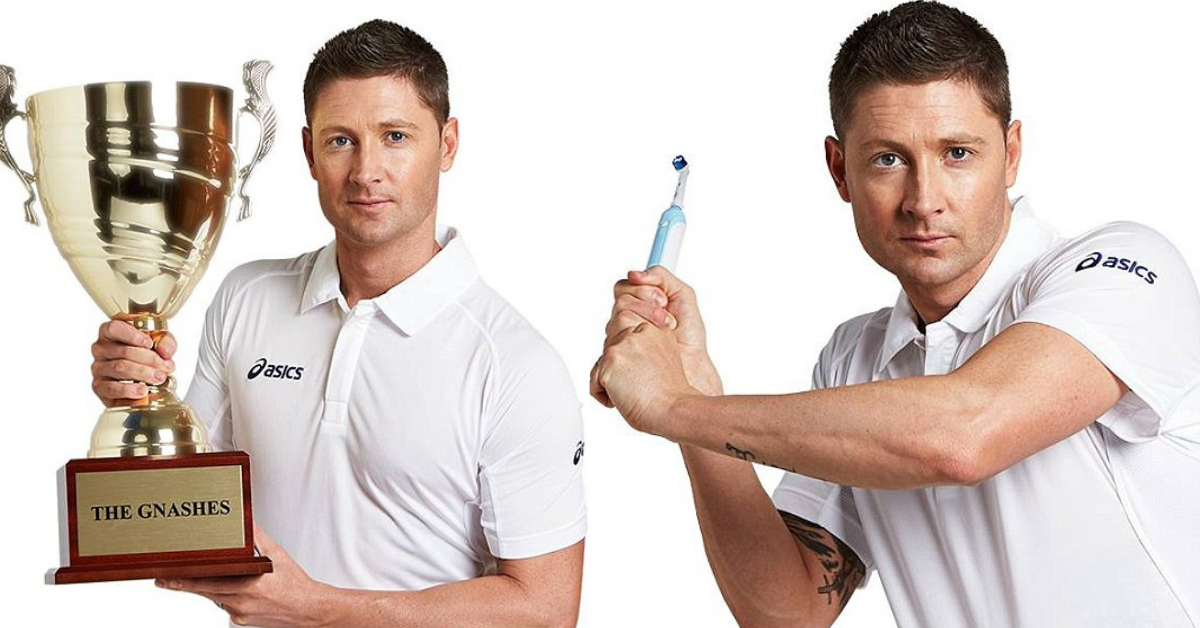 Since his retirement, Michael Clarke has been a busy man off the field, throwing money around to investments and lending his image to a wide variety of products and brands, as well as doing the rounds in the media to promote them whenever he can. With an estimated net worth of $22 million, it's fair to say Pup has done alright for himself since retirement.
Despite moving on from a life of elite sport, he's managed to transfer the flexibility needed to achieve a crisp cover drive into bending over for the corporate dollar. I thought I'd explore some of Clarkie's greatest hits to see just how far he can bend to keep the cash rolling in.
8 – Rebel Sport
I may not be a PR guru, but I am a big fan of advertising that makes sense. Michael Clarke holding a bat talking about sports gear just brings a tranquility and harmony to the world that seems to have been lost in the modern-day. It's got everything you want in a summer arvo, Backyard Cricket, meat on the BBQ and a fresh-looking pool. Sometimes, you can't beat a classic combination. Play on for this one.
7 – Oral B
I don't want to make any assumptions here because, for all I know, Clarkie is passionate about oral health, and to be fair, it is an important part of life. But from his strange infomercial, it sounds like that was the first time he had ever even read the words "in-practice powerbrush trial program." This might have been a bit of a hard sell, I think they could reanimate the Don himself and it still wouldn't get people excited about brushing their teeth enough to spend any more than the 5 or so minutes a day thinking about it.
6 – Wagner Vitamins
Michael may have been a star on the cricket pitch, but his acting career could be taking off if there are any directors watching Chemist Warehouse ads. Here he does a tremendous job playing the character of 'stock footage white guy walking through everyday environments,' with the added layer of 2 cricket puns and a reference to his former career. Could Clarkie have been the next Russell Crowe? We may never find out, but at least we have his ads to appreciate his talents.
5 – Twisted Shaker
If there's one thing that I hate more than an ad, it's a fake segment pretending not to be an ad. Ordinarily, I wouldn't take much notice, but to use the hallowed tradition of Cricket as a guise to plug your brand is disrespectful, to say the least. At one point in the interview the presenter asks about the world cup, "is it 20/20?." In this instance, it was Nine bending down and Pup doing the fisting, as he did so on Seven, Sky, Nova, and Kiss FM as well. Funny how no one asked him about Quinton De Kock, who was making headlines in cricket all week.
4 – Global Tech Cryptocurrency
In 2018, Michael Clarke began endorsing a cryptocurrency startup called Global Tech via Twitter. As people started to take notice of the brand thanks to Pup, questions began arising about the legitimacy of Global Tech's business operations. Having been denied a financial services licence, Global Tech was forced to cease business and cut ties with Clarke, leaving the former captain still bent over waiting for his promised corporate dollars.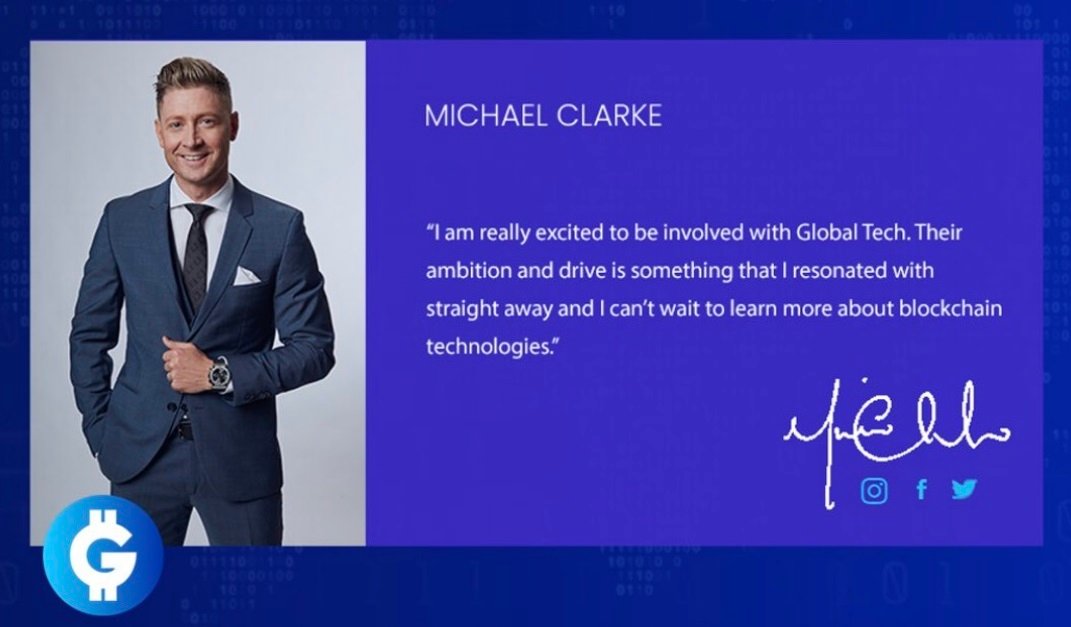 3 – Hublot Watches
I'll be honest, I've never really understood watches. To me they're uncomfortable and my phone has a clock, but from this ad it's clear that Pup has a passion for time, saying "I'm always on time, I've always found it disrespectful to be late." However, the most incredible thing about this ad is that Danny Weidler has managed to once again sneak his way into the middle of a shot. There is truly not a camera in the nation that this man can't get in front of. I think he is deserving of his own watch sponsorship, one thing you can bet on is that his wrist is going to get a lot of views.
2 – Ribco Boats
Some people say cricket has broadened its horizons far beyond its rich upper-class origins, but thanks to Clarkie, the tables could be turning the other way. If you've ever had the privilege of cruising around Sydney Harbour on a hot summer day, you're more than likely to spot Pup on his $15 million Superyacht, Ghost. It's unclear whether he's the outright owner, but it's fair to say most people would bend about as far as they could for a boat like that.
1 – Uber and BP
It's the crossover event that no one expected. Former cricket captain meets slave-driven ride-share app meets earth-destroying oil giant. Having to impersonate an Uber driver and try to plug petrol – something everyone either needs to get or doesn't need at all – feels like you'd need years of yoga practice to bend that far down, but Clarkie takes to it with only a slight bit of visible cringe. Let's hope he got paid well for this one.
This article was brought to you by:
Bloke in a Bar
Doctor V Energy
Pilot
Kayo
Manscaped
Fancy yourself as a bit of a writer? Got some unqualified opinion and unwavering bias you'd like to share with the world? Send it through to dyor@hellosport.com.au to be featured on the site