Pakistani Education Rates Fall to a Historic Low After Batsmen Selfishly Avoid Hitting Sixes Into KFC Scholarship Bucket
DYOR Dave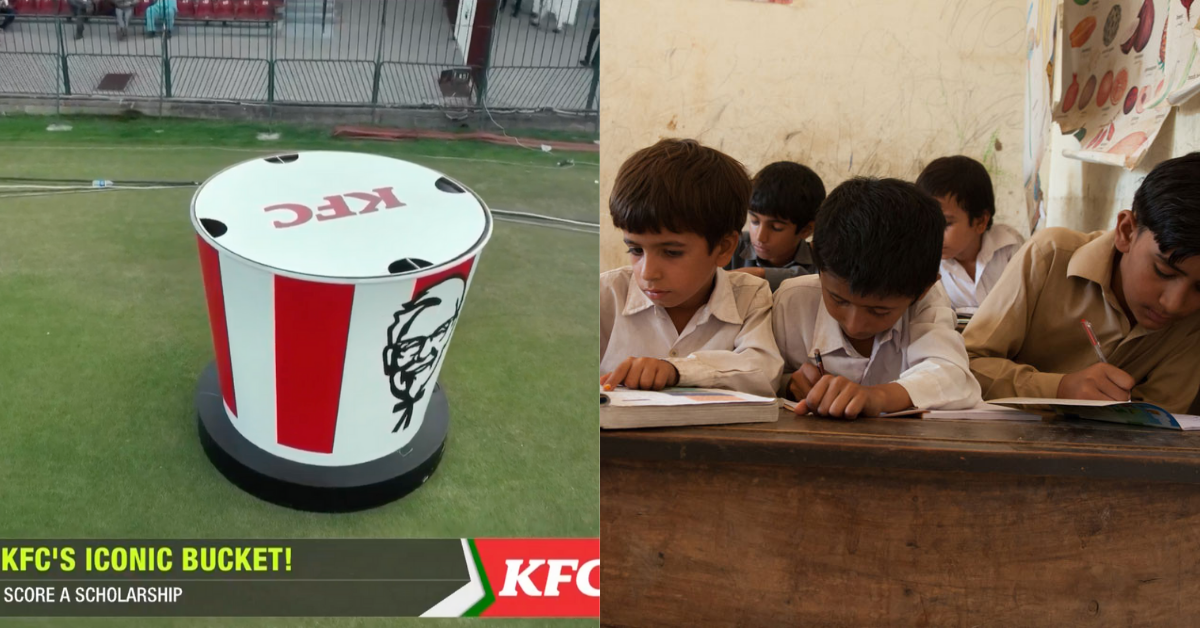 As we reach the final day of the Osaka Tik-Tok Benau-Qadir Trophy Sponsored By Taphal Tea and Dawlance Home Appliances, we reflect back on a series that saw more batting than a teenagers bedroom.
You would think that this surplus of batting would surely lead to at least one ball hit towards a giant target on the boundary line, but much like the rest of this series, you would be disappointed.
The historic first test series in Pakistan for over 25 years was nevertheless celebrated by local fans, who were treated to many exciting additions including the charity KFC bucket.
Situated just outside the boundary line, the novelty oversized bucket has been provided by KFC as part of their scholarship program, and have promised one higher education scholarship for every six hit into the bucket.
Unfortunately, not a single ball has been hit even close to it, leaving many Pakistani youths worried about their future prospects.
Pakistan already has a troublingly low literacy rate of around 55%, although experts predicted that this figure would have been significantly increased by the limitless scholarship potential from KFC's generous offer.
However, due to the incompetence and downright selfishness of Australian and Pakistani batsmen, KFC and Pakistani schools have had to throw away the textbooks, laptops, and stationery that would have been provided to the children had any sixes been hit.
Some critics have placed the blame on KFC and say that they specifically positioned the bucket in a tough area to reach so that fewer children would be educated and more would end up working at their restaurants.
With just one day of play left to produce a result for both the series and the children's future, the hope of a positive outcome for either is quickly fading.
Fancy yourself as a bit of a writer? Got some unqualified opinion and unwavering bias you'd like to share with the world? Send it through to dyor@hellosport.com.au to be featured on the site
Check out the Latest Hello Sport Podcast episode #351 – Leading Men