American Actors Once Again Inferior to Australians in Their Ability to Have a Genuine Punch-On
DYOR Dave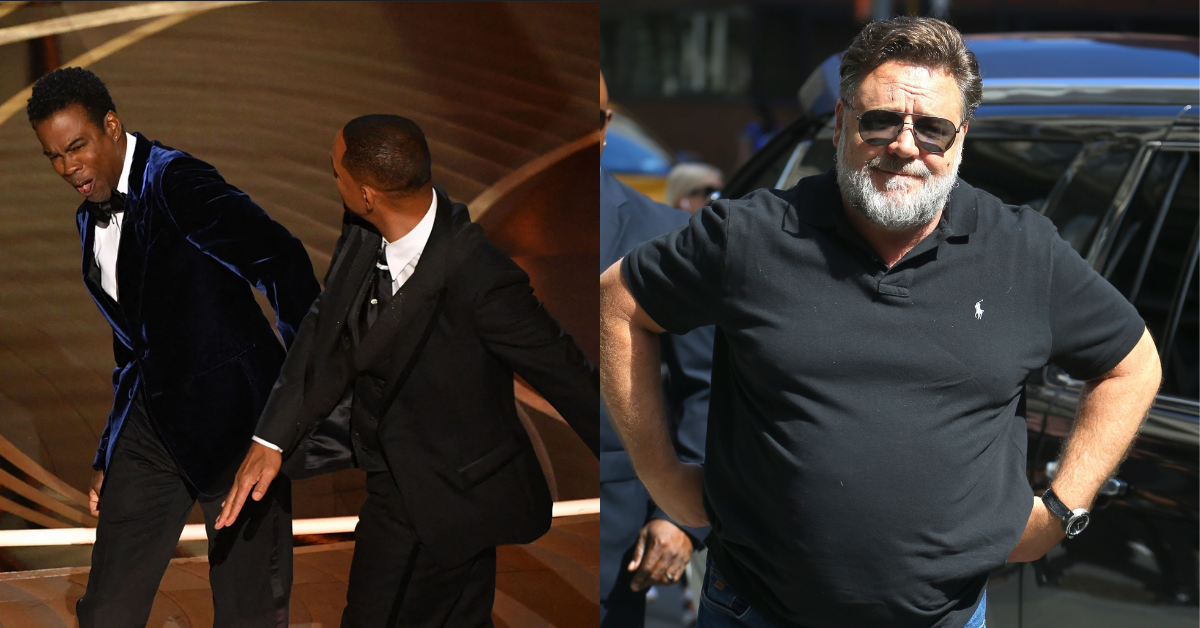 It was the slap that was heard around the world. Will Smith delivered an open palm to the unsuspecting cheek of Chris Rock, but that was it.
One measly slap that couldn't even knock a man two feet smaller than him off balance? Sure no one had ever slapped anyone on stage at the Oscars before, but is this really as newsworthy as the Americans think it is?
I've seen harder slaps on a pokies machine, I've seen tougher fights at kindergartens, it's no wonder America have lost just about all of the wars they've started in the last 50 years.
These 'actors' should be able to unlock the full spectrum of human emotion, and that's the best he could come up with?
Maybe it's time that Will learnt a thing or two from our great Australian actors, like Errol Flynn, Russell Crowe and Sam Worthington.
Rusty is a world-renowned actor who's universally respected, incidentally, the man knows how to throw a few. So much so that he was once blackmailed with a 24-minute video of Crowe punching out outside a Coffs Harbour pub.
Rusty's colourful history also includes a brawl with ex-NZ Warriors owner Eric Watson at a London Restaurant, as well as having a go at his then security guard Spud Carroll on the set of Cinderella Man.
Similarly, Sam Worthington achieved worldwide fame as the protagonist in Avatar allegedly on the back of his ability to swing.
He showcased this ability in 2015 when he and his partner Lara Bingle assaulted a paparazzi photographer in New York. A true Aussie power couple.
The tradition of Aussie actors getting in biffs dates back more than half a century, with pioneering star Errol Flynn well known for his fighting abilities.
In 1927, Flynn relaxed on days off from filming by becoming an amateur boxer, earning himself a reputation for being one of the more agile competitors in the heavyweight category.
In 1945 at a party in LA, Flynn challenged Maltese Falcon star John Huston to a bare-knuckle fight, where he knocked down Huston 10 times in the hour-long bout and left Huston bloodied and bruised.
The fight gained so much news in the US that the death of Italian dictator Mussolini was pushed to the second page of newspapers.
Sure, Will Smith and Chris Rock have been in numerous staged fights that have been seen by millions around the world, but they pale in comparison to the lived experience of just about every Aussie actor in the industry.
One look at Russell Crowe in Romper Stomper or Flynn in Gentleman Jim and you'll know that this man isn't just fighting to act, he's fighting to live.
Fancy yourself as a bit of a writer? Got some unqualified opinion and unwavering bias you'd like to share with the world? Send it through to dyor@hellosport.com.au to be featured on the site
Check out the Latest Hello Sport Podcast episode #352 – Yarn Proof