The Empire is Finally Falling – How England Will become Irrelevant in the Next 5 years
DYOR Dave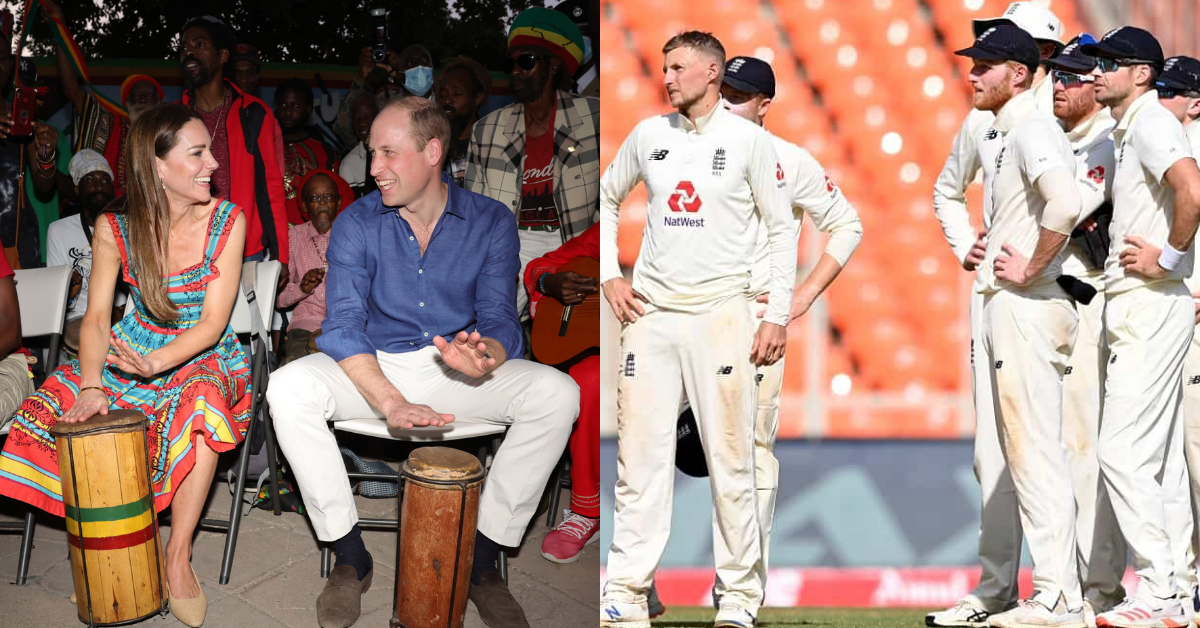 There was once a saying that described the domination of British influence over the world, "The sun never sets on the British Empire."
The 19th century saying referred not only to British influence throughout the world but also its vast colonial empire which meant that at any time, it would be daylight in one of their occupied territories.
While England is still seen as a major player on the world stage in 2022, no one can argue that their influence is shrinking in all the places that matter.
Once revered as the home of cricket, England have slumped to an embarrassing five consecutive Test series losses, and now sit halfway down the test rankings at #5, an all-time low for them.
Having only achieved one win in their last 17 outings, and with an astoundingly average lineup of players, there's no doubt that their downward spiral is only just getting started.
The results aren't much better in Rugby Union, with their national side finishing with only four wins over their last two six nations tournaments, including a second last-placed finish in 2021.
The Super League remains essentially just a lower division of the NRL where players go to retire and score crumpets after their time has run out in Australia, so there's not much hope there either.
Now, you might be thinking that these are mere sporting achievements and that they carry little significance in the grand scheme of geopolitics.
Well, if you're not aware of the inextricable link between a nations sporting success and the relationship to overall national supremacy, then what are you even doing here?
There's a reason Americans like to call all their national league winners 'World Champions.' It reinforces their view of themselves as heroes and global saviours, when in reality they're mainly just a country that loves to sniff their own farts.
But back to England, and it's not just the sporting realm where things are starting to look shaky, with the inevitable collapse of the royal family edging closer every day.
Recently, William and Kate toured the Caribbean, where they were met with nonstop protests, savage media coverage, and canceled appearances.
These actions follow the recent decision by Jamaica to abandon the monarchy and remove the Queen as their head of state, just as Barbados did the previous year and Belize are currently considering.
While the Queen is still the head of state in 14 countries, including New Zealand, Canada, Papua New Guinea, Solomon Islands, and Australia, many countries are moving into the future and looking to abandon their colonial roots.
There's a strong Australian anti-monarchy movement, spearheaded by Peter Fitzsimons of dribbling all over newspaper pages in a red bandana fame, and the issue is sure to be debated at the upcoming election.
Add on a quickly shrinking empire to a pedophile prince, an heir that abandoned his family, and a Queen that I'm pretty sure is already dead, and you've got a recipe for disaster.
In the coming year, Prince Charles will likely take the throne, ending Elizabeth's 70-year reign, and taking another step towards irrelevancy.
The British power and influence has been exponentially fading for over 50 years now, ever since the Beatles stopped touring, and now as it rapidly increases towards its ultimate demise, there's nothing to do but sit back and enjoy the show.
Fancy yourself as a bit of a writer? Got some unqualified opinion and unwavering bias you'd like to share with the world? Send it through to dyor@hellosport.com.au to be featured on the site
Check out the Latest Hello Sport Podcast episode #351 – Leading Men