Do Americans Even Know What a Punch-on Looks Like?
DYOR Dave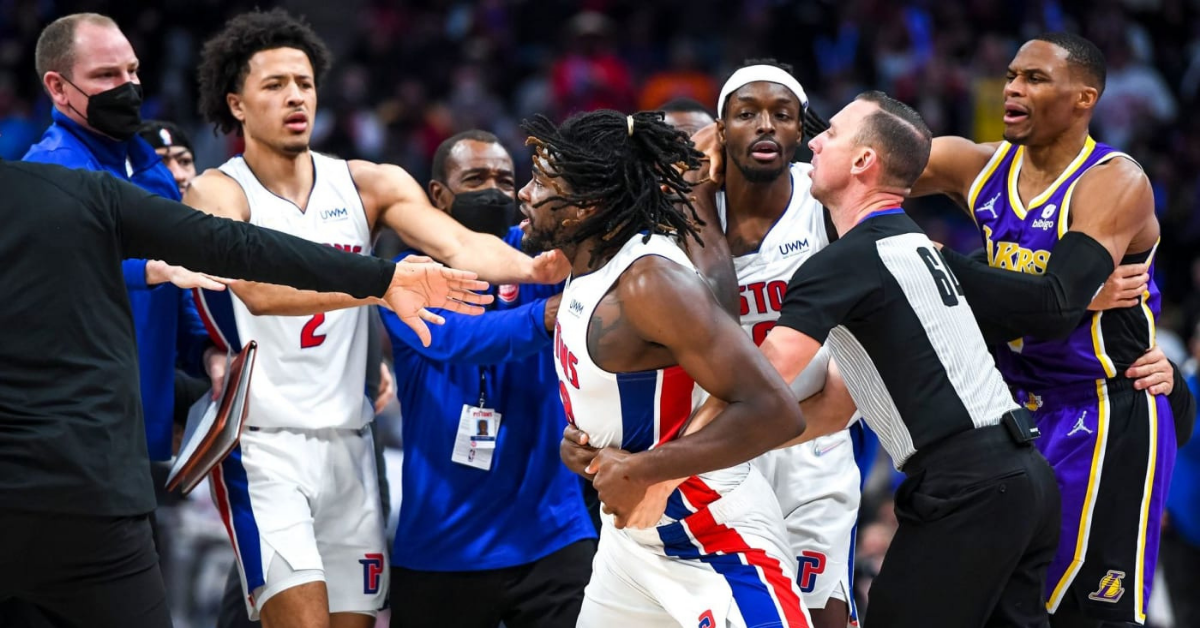 If you've visited any sporting website today, then you were probably greeted with headlines like "crazy brawl," "Wanted to kill him," or "hell breaks loose." In a rarely-seen moment for the NBA, something resembling a fight occurred after Lebron James hit Isaiah Stewart, sparking a confrontation between the two where Stewart had to be held back.
While these events were exciting, thanks mostly to Stewart's aggression and the blood spurting out of his face, there wasn't actually a fight. There were a few pushes and shoves, people were held back and words exchanged, yet no punches were thrown, not even a measly slap. Yet news sites around the world are reporting on it like its Muhammad Ali fighting Chuck Norris.
For all their guns and macho attitude, it appears that Americans don't even know what a proper fight looks like. It makes sense, considering their boxing matches are full of YouTube stars and NFL umpires now call a flag if you breathe too hard on a quarterback. It's always exciting to see a bit of blood spilled in any sporting arena, but is this really what qualifies as a fight?
I'm not going to make a claim that the NRL features savage brawls every weekend, because even I will admit that the sport has been sanitized over the years, but a scrap like that would barely make headlines even on a slow news day. But between the NRL, AFL and even sometimes the A-League, the amount of punches thrown, suspensions served and players sent off, its clear that the mongrel attitude is still a part of the Australian sporting landscape.
Perhaps in the US, where sport has become merely a product beholden to sponsors, owners and personality cults, the amount of acceptable violence is far lower than in Australia where we still revel in the savagery of humanity. So while Australians can watch this "fight" with mild entertainment, we can take comfort in the knowledge that in our nation, the classic art of the punch-on is still cherished
If you want a reminder of what some real fights look like, enjoy these classic pieces of unique Rugba Leeg art.
Fancy yourself as a bit of a writer? Got some unqualified opinion and unwavering bias you'd like to share with the world? Send it through to dyor@hellosport.com.au to be featured on the site