Can You Separate the Art from the Artist? Shane Warne the Bowler Vs Shane Warne the Commentator
by Joseph Murphy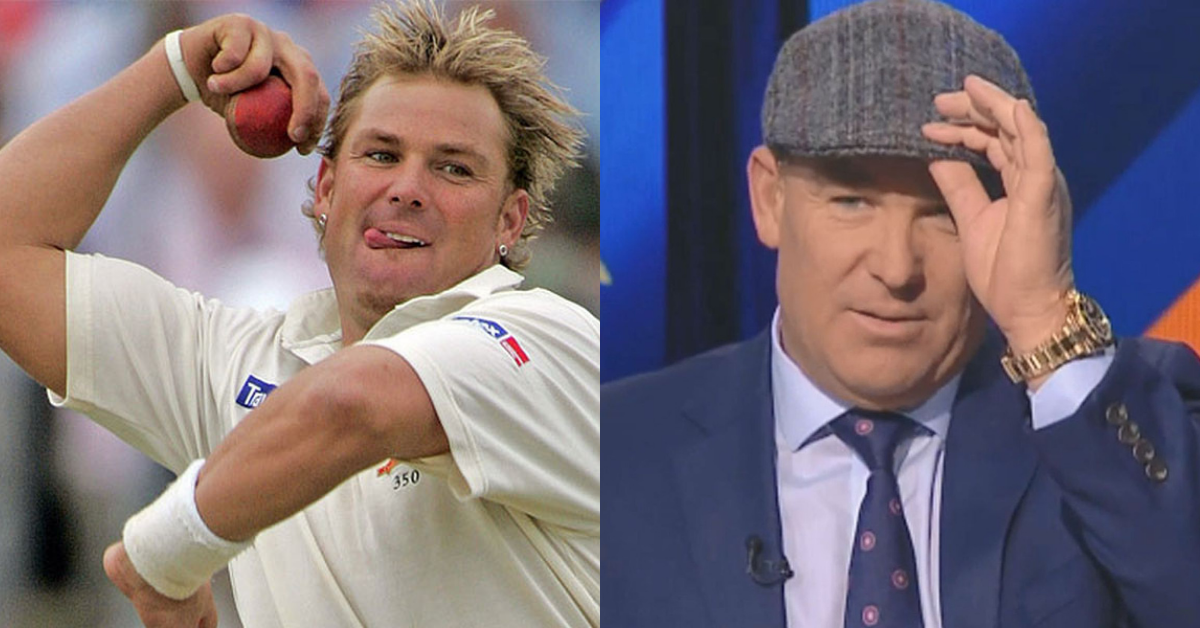 Can you separate the art from the artist? It's a question that makes the rounds every time it turns out some celebrity is incapable of doing anything productive without also committing an atrocity on the side.
How can we possibly treasure the memories of Shane Warne the cricketer whilst listening to Shane Warne the commentator? How can I reconcile the fact that a man I've idolised since I learnt what cricket was, the man who bowled the Gatting ball, the man who won countless test series for Australia, just spent the entire day making me wish he'd shut the fuck up?
Be it refusing to acknowledge that Mitch Starc bowled Roy Burns with an absolute peach, or insisting that England still had a chance to save the innings and score 250 when they were all of 5/not much, Warnie is pissing into the ear of the punter and dribbler around Australia.
Now I'm looking back on 2008, when a long-haired ruffian tipping the top end of the scales had his team chase him through the outfield after knocking over Andrew Strauss for his 700th wicket, with a gnawing feeling that this is the same bloke that refused to acknowledge that a ball that swung half a metre moved at all.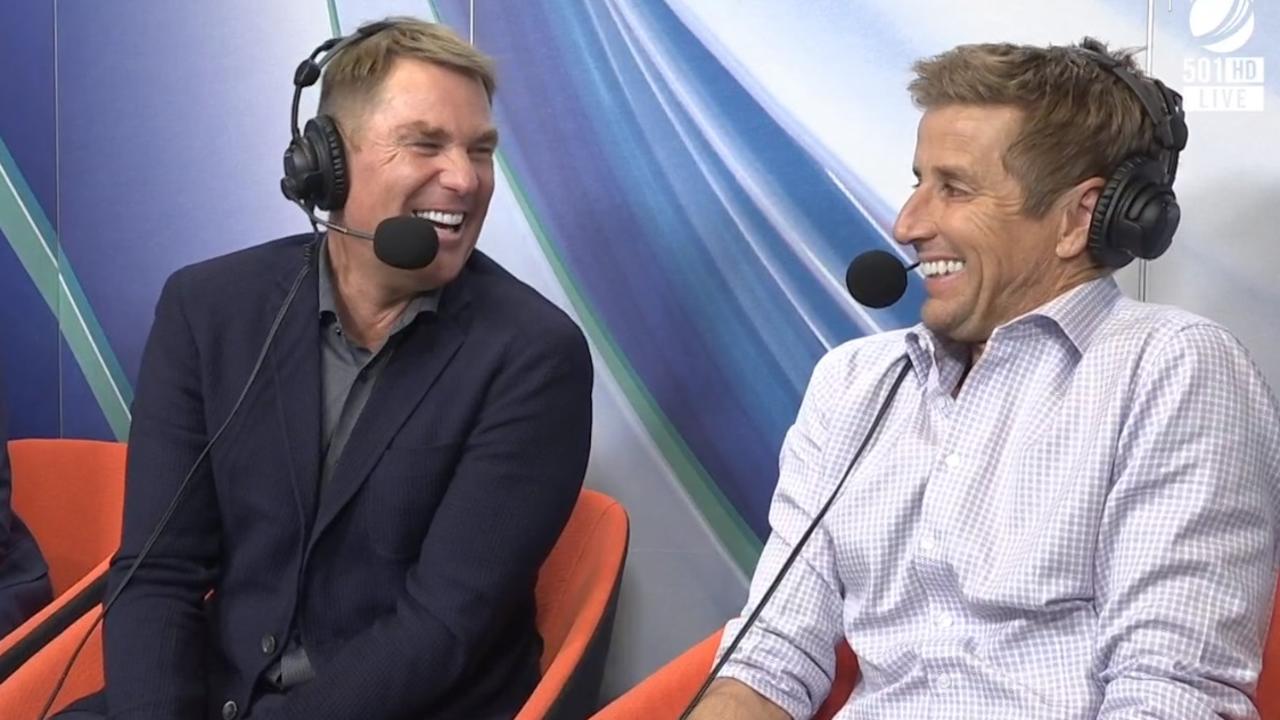 Warnie's been dipping into his contrarian box a lot recently, picking hot take after hot take of who doesn't deserve to be in the rest side. Constant hot takes are a gamble, you've got to be right every now and then for people to believe you, or you can just be right on one really hot take.
As a gambler, Warnie knows this, and he kept trying to pull himself out of debt with increasingly hot takes, going so far as to insist that batting was the right decision when England were 7 down, they'd just copped a couple of "unlucky" balls and played shots that weak English test players tend to play were, in Warnies view, were just "uncharacteristic".
Maybe it will all pass as we get deeper into the summer. I mean, I can still watch Inspector Gadget with the knowledge that Matthew Broderick killed two people in a car accident and only had to pay a $175 fine (allegedly, allegedly).  But if I hear even a suggestion that Jack Leach is on-par with Nathan Lyon, then how will I ever be able to watch the stump-dance again?
Fancy yourself as a bit of a writer? Got some unqualified opinion and unwavering bias you'd like to share with the world? Send it through to dyor@hellosport.com.au to be featured on the site
Check out the Latest Hello Sport Podcast episode #321 – Crystal Ducks