DYOR Dave's Guide To Summer Cocktails
DYOR Dave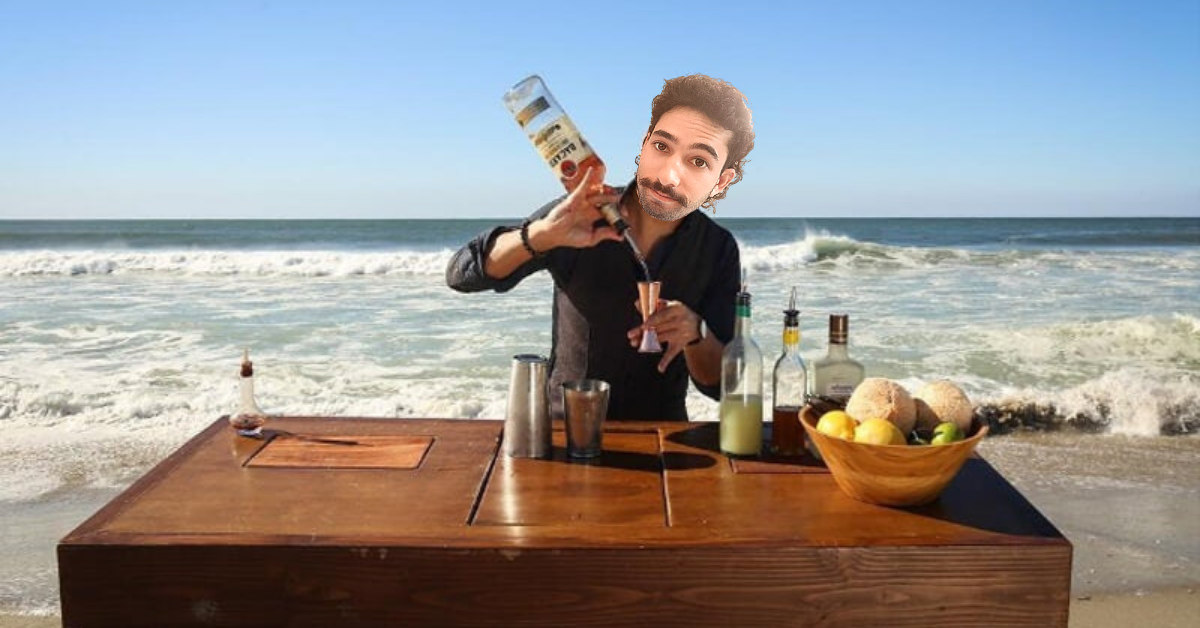 The silly season is well and truly underway and dribblers & dribblettes around the nation are kicking back, relaxing, and most importantly, drinking cocktails before lunch. Having just enjoyed a lovely and probably not very well deserved break, I thought I would help the punters and dribblers get into the spirit of summer with a few easy cocktail recipes that I've learned from my previous life as a bartender.
For these recipes you can put away the shaker and any other fancy tools that you may use to show off, these are for even the most clueless of cocktail drinking dribblers.
Tommy's Marg
A common misconception, the Tommy's Margarita wasn't named after Tom Trbojevic or Tom Birmingham, but it goes down just as easy as a length-of-the-field try from the former or a piece of dribble from the latter. All you need is 60ml of your favourite tequila, 30ml of fresh lime juice and 15ml of agave syrup, available at most supermarkets. (Can also use Maple syrup or sugar syrup with equal parts sugar and water). Mix it and serve it over ice, then repeat 3-5 times as necessary.
The best thing about this recipe is its versatility, no Tequila? Use rum and you've got a daiquiri. Only got gin? That's called a gimlet. It even  Pretend you're an expert by making 3 cocktails with one recipe.
Pina Colada
Perfect for the dribbler or dribblette who's not into yoga and has half a brain, the Pina colada is a creamy tropical treat that packs a punch with your daily dose of rum. Just combine  75ml of pineapple juice with 25ml of canned coconut cream and 50ml (or more) of rum. Give it a good mix and chuck it over some ice, you'll feel like you're on a beach in Jamaica while you're drinking it, and after a few, you'll feel like you've just spent a night in Fortitude Valley with Quade Cooper.
Espresso martini
Been sitting in the sun all day? Haven't got the energy to get yourself up for the night's festivities and not willing to splash a few hundred pesos on red bulls? Espresso Martini is the perfect pick-me-up after a long hot summer's day. All you need is 30ml of vodka, 30ml of cold coffee and 30ml of Kahlua or coffee liqueur (Mr Black is my pick). Mix it or shake with over ice, and voilà, you've got yourself the grown-up version of a vodka red bull.
Lychee Martini
This one is sure to be a hit with the dribblettes and the dribblers who aren't afraid of getting a bit fruity. Bars love to charge upwards of $20 for this cocktail which is almost always made using low-quality vodka and canned lychees from the supermarket. All you need is 45ml of Vodka, 60ml of the juice from canned lychees, 30ml of lemon juice and 15ml of agave, maple or sugar syrup. Up the quantities and make this as a big batch for everyone to share, it's a guaranteed hit and is as smashable as they come.
Whiskey Highball
A Japanese classic, the whiskey highball is a great way to enjoy your favourite whizzo in a refreshing and easy drinking way, perfect for summer arvos. Just add 50ml of whiskey and soda water in a glass with a heap of ice and a slice of lemon and you're good to go. If you want something a bit sweeter you can try ginger ale or Tonic water if you've got an Irish or Canadian whiskey.
Cuba libré
This is just a fancy word for rum and coke. If you don't know how to make a rum and coke then I'm impressed you've been able to access the internet to see this article. Excite your guests by serving a tropical, foreign-sounding cocktail while staying true to the tradition of your mates. It's easy to sound less like a bogan and more like a Caribbean connoisseur by serving Cuba Libre's instead of a black rat out of a can. Add a slice lime for a burst of citrus and a touch of panache.
Fancy yourself as a bit of a writer? Got some unqualified opinion and unwavering bias you'd like to share with the world? Send it through to dyor@hellosport.com.au to be featured on the site
Check out the Latest Hello Sport Podcast episode #325 – Covid Nangs