How Do We Fix the Failing Experiment of Melbourne Bred Players?
DYOR Dave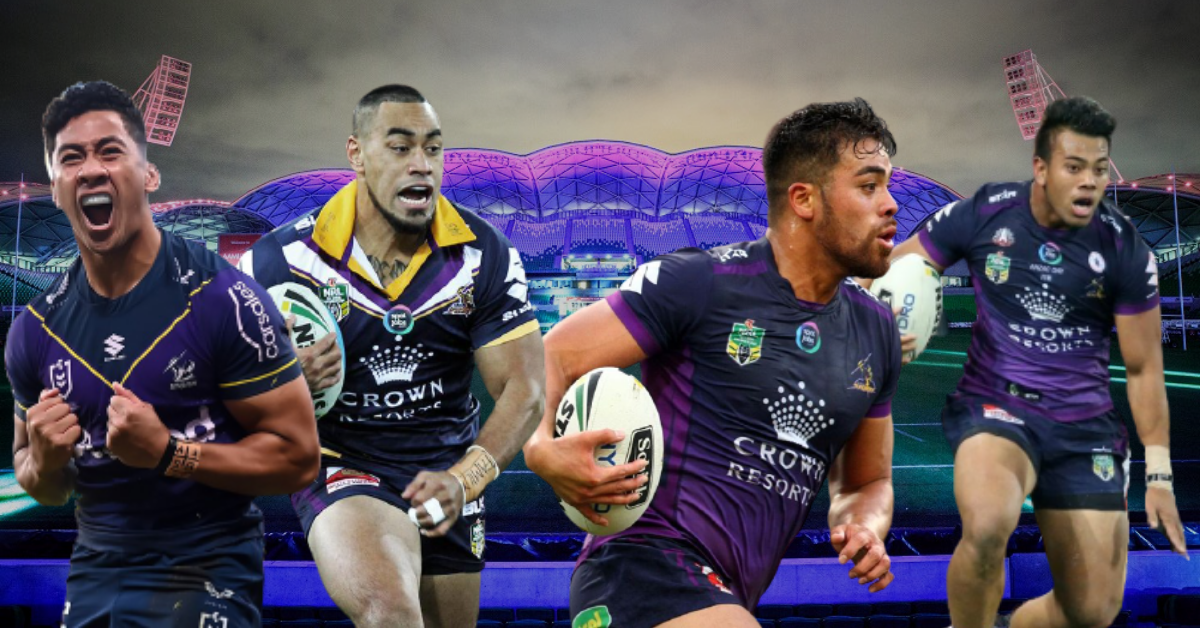 The Melbourne Storm sit on the precipice of one of the greatest seasons of all time, with only three losses and a preliminary final berth, but I'm still not satisfied. After so many years of consistent success, one becomes critical and begins nitpicking tiny imperfections that hide behind the throbbing successful exterior. With that in mind, I've recently been troubled by the unfortunate performances of Dean Ieremia, and the fact that he's the fourth Melbournian outside centre to debut for the club with disappointing results.
In 2012 Mahe Fonua became the first born-and-bred Melbournian to debut for the Storm, and was touted as an exciting prospect having been selected in the under 20's team of the year in the previous season. While he had some impressive moments and was a solid fill-in, he never gained a permanent starting spot in the team, and ultimately resigned himself to a life chasing the Man of Steel, along with a brief stint at the DMC Tigers.
Richie Kennar and Young Tonumaipea were both born in Apia, Samoa before moving to Melbourne at a young age and debuting for the Storm. Their debuts were not as high profile as Fonua's and the results followed suit. Kennar is now toiling away at the helpless Broncos, while Tonumaipea took a stint away from the game to complete a mission for the Mormon church. It would seem he found the opposite of enlightenment as he has now defected over to Rugby Union to play for the Rebels.
Another similarity shared between these players is their relatively short stature, an unfortunate trait at the best of times (I would know), but even worse in a state dominated by AFL, a sport that consists of about 50% trying to mount and jump above someone and 50% trying not to get mounted. Instead of the Storm investing in players who weren't fit for AFL, they should be poaching young throbbers before the evil allure of the southern sport corrupts them.
It's understandable that the Storm are facing an uphill battle in a state that barely pays attention to the sport, but as they grow into a dominant force as a club and a business, it's time to upgrade the tactics. When I used to be a glassie at the Beach Road Hotel, I would scour the venue after closing time for leftover redbulls that had been lost by rowdy dribblers. As a young, poor scallywag, it was a great system and helped me through my formative years. But now as I'm older and slightly less poor, I've graduated to being able to satisfy my urge at the source, rather than settle for someone else's leftovers.
Let me just say that I'm still a fan of Dean, Mahe, Richie and Young, but if Melbourne want to rule the development game as much as they rule the football game, they need to go bigger. Perhaps the weight of being the sole representative for your state playing in a team full of outsiders takes a mental toll that restricts the chemistry between players. In a team full of Queenslanders and Kiwis, the Victorians could feel ignored and excluded. If Victoria are serious about developing the game in their state, its time to start playing with the big boys, and converting AFL juniors.
Fancy yourself as a bit of a writer? Got some unqualified opinion and unwavering bias you'd like to share with the world? Send it through to dyor@hellosport.com.au to be featured on the site