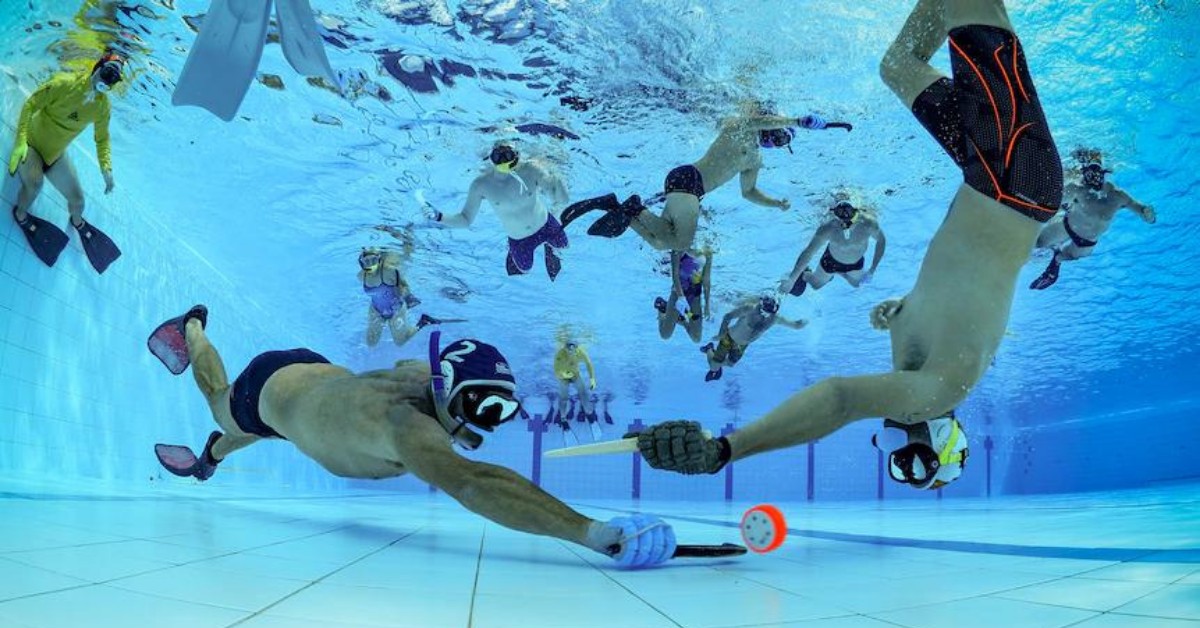 Have you ever been watching a game of hockey and thought to yourself, "not wet enough for my liking?" Well, I've found the perfect sport for you, Underwater Hockey. With the annual Warren Hughes Memorial Cup set to take place on the 12th of September in Cairns, I thought I'd educate the Punter and the Dribbler about the ins and outs of this niche sport.
Underwater Hockey, also known as Octopush is played between two teams of six players in a pool around 15 metres wide, 25 metres long and 2 metres deep. Just like hockey, the aim of the game is to use your stick to hit the puck into the opponents goal, but as the puck is on the floor of the pool, players must hold their breath and dive down to reach it with their 30cm stick.
The game was invented in England in 1954 when Alan Blake wanted to find an activity for members of the Southsea sub-Aqua club to do instead of open-water diving in the winter. The game soon spread to South Africa and Canada, where Australian scuba-diver Norm Leibeck picked up the game and brought it home with him.
The sport is most popular in North Queensland, where warm temperatures render a pool the most ideal place to exercise in. The sport has struggled to take off and match the popularity of its drier counterparts, most probably due to the fact that the only way to watch it would be to jump in the pool yourself. As modern technology advances, we've been able to better view the sport and the tremendous fitness that's required.
Underwater Hockey displays the modern advancements in sport and represents the newer codes that we may see more of in the future. Perhaps it's only a matter of time until we see a hybrid version of hockey, where play starts on ice that slowly melts until the game is finally concluded as underwater hockey. One can only wonder what the future has in store for the game of underwater hockey. But until then, keep an eye out for competitions on the 12th of September in Cairns and the 2nd of October in Brisbane.
Fancy yourself as a bit of a writer? Got some unqualified opinion and unwavering bias you'd like to share with the world? Send it through to dyor@hellosport.com.au to be featured on the site