10 Hot Takes to Make You Sound Legit to Your NBA Mates
by Joseph Murphy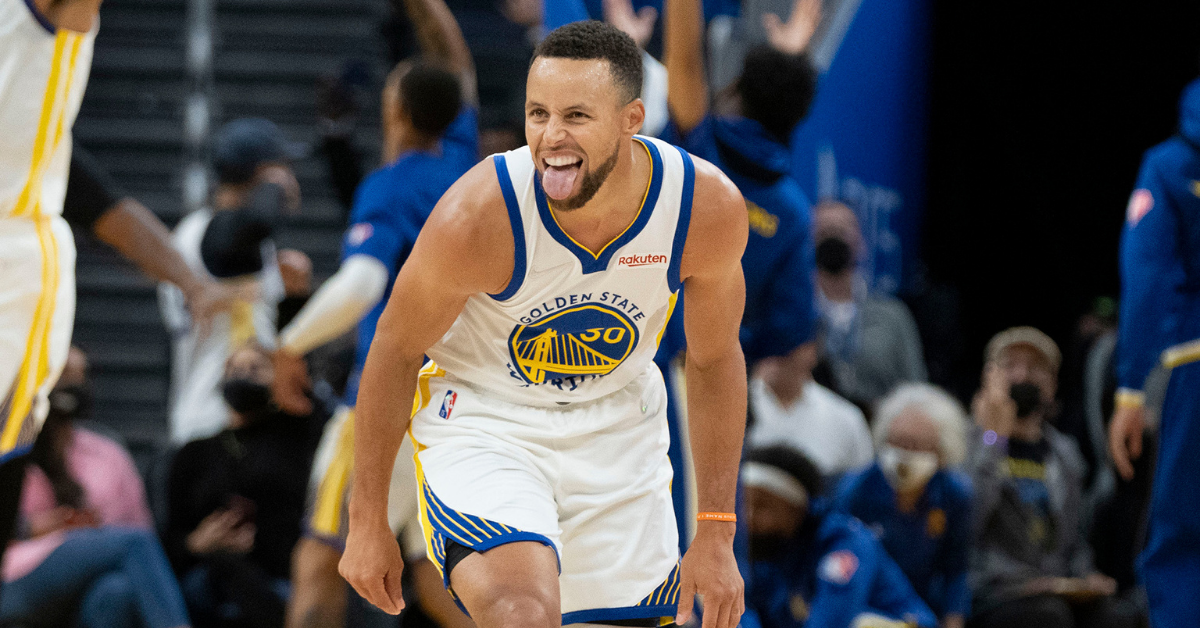 Have you ever been catching up with mates, enjoying a few beers and some dribble and yarn when suddenly everyone starts talking almost entirely in percentages, trades and player contracts? It's about this time every year, as the days get hotter and longer, that 'those mates' start to move to the dark side of the sporting moon, the American variants. This is a guide to get you into those conversations. 
I'm talking of course about the NBA. I don't know anything about the NFL so if you're looking for tips on how to chat gridiron, I can't help you with any more than "Lamar Jackson is cool". What I can offer you is what I've learnt through my years of being the guy at work whose second screen is always that little bit askew, who is very careful to keep a handy half-complete word document ready to bring up and obscure the Orlando v Oklahoma City game that I'm intently watching to make sure Shai Gilgeous-Alexander reaches his rebounds over. More than that, I am an utter dribbler. 
So let me guide you through the world of NBA yarn. There is no greater conversational tool in  the NBA landscape than a hot take. And of course, being a dribbler who has decided to contribute to a conversation you know nothing about, you need to make an impact with pure unqualified opinion and unwavering bias. You can drop the following hot takes into conversations with your NBA mates. Because I'm generous, I've given you both a positive and a negative take so you can pick whatever flavour of conversational poison you'd like to inject.
For reasons of my own sanity, I've only picked the 5 most discussed of the 30 NBA teams. If you find that your mates are having lengthy conversations about the Sacramento Kings or the Orlando Magic, you need to get new mates, those blokes have gone too deep. I also haven't covered the Philadelphia 76er's because, as much as that is the most interesting story in sport right now, there's not much to say until if and when Simmons gets traded.
The most important thing to remember is to avoid using statistics at all costs: do not DYOR. This might seem contrary to your instinct as a dribbler to attempt to back up your shit takes with a quick google that immediately proves you wrong, but just know that NBA dribblers are well-versed in useless stats. Like most American sports, the NBA tracks everything, and unless you know every real plus-minus, on/off, offensive rating and defensive rating you'll very quickly find yourself swimming nude with the tide all the way in. 
Thankfully, there is an easy way to stave off any statistical assaults by the dribbler who wants to quote James Harden's effective 3 point field goal percentage when a defender is between 2-4 feet (a real stat): reply 'mate I just use the eye test', meaning you'd rather judge a player from watching them than by reading nonsense statistics. This simple phrase, based in pure vibe, immediately takes you out of the realm of statistics and into the realm of a bloke that actually watches games instead of blogs full of stats; a basketball purist, if you will. 
Chicago Bulls
Every dribbler's first dalliance with NBA fandom begins with the Bulls. Chances are you've watched the Last Dance and at one point you bought a random Jordan jersey in Bali a few years back. Congratulations, you're basically a Bulls fan. Be prepared to see a lot of blokes dusting off their old Derrick Rose #1 jerseys if they start playing well this year.
It's a commonly held thought that the Bulls being good is good for the league. That might be true, given they've got one of the largest supporter bases, but I think it's more fun when the Bulls suck. Bulls fans are among the most delirious NBA fans, always convinced the big free agent will sign with them or that their latest rookie who was picked at 26 is somehow going to win MVP this year. Bulls fans have been battling with nearly a decade of mediocrity and year after year of rosters full of forgettable players. And before all you Bulls fans come attacking me let me give you credit for that one playoff game you beat Lebron's Cavs; congratulations, you didn't get swept. 
This year, they've been bolstered through the additions of Lonzo Ball, Demar DeRozan and Alex Caruso. Lonzo is a decent NBA player, who every year has supposed to become more than he was the previous year but somehow never makes it. Demar DeRozan is a ball stopper stuck in the years before teams realised shooting a shit tonne of 3s was way better than mid-range jumpers (the demilitarised zone between the key and the 3 point line), Demar's bread and butter. Caruso is a meme, but in terms of skill the most you can say about him is that he is a basketball player on an NBA team.
Luckily for the Bulls, the Eastern Conference is still top-heavy and making the playoffs only requires you to play good basketball for about 30% of the season.  
Hot take: the Bulls are no better than a 6 seed in the East 
If you detected bias just now, that's because I really think this Bulls team sucks, I feel it deep down in my bones. But I promised you a positive take so let me flip the switch and betray myself for the sake of the punter and dribbler. 
Patrick Williams had an underrated rookie season and should continue to improve. Even though I know it's probably never going to work out, I still believe in Coby White. Admittedly, Lavine had a great year last year and actually played defense in the Olympics, something he's been allergic to during his time in the league. Not to mention he'll be an unrestricted free agent at the end of the year and will be playing to prove he's worth the $105 million he'll be asking for next year. The Bulls should be desperate to keep him, and the only way they do that is by making the playoffs. 
Hot take: it's the 90's again baby! The Bulls are good again!
Boston Celtics
The Celtics are another team that falls into the general dribbler consciousness. Chances are you've got an old Rondo #9 jersey somewhere in the back of the wardrobe. I wouldn't encourage you to break that one out though, Rondo has taken a lap around the league in the last few years, playing for the Celtics' nemesis, the Lakers, twice. 
The Celtics have been a cocktease for the last three years. They're built around Jayson Tatum and Jalen Brown, both under 25 and talented as fuck. They've had two chances at making the Finals in the last four years, a benchmark for an elite team. They had one of the best coaches in the league in Brad Stevens, who has moved into the General Manager role this year. Apparently their new coach, Ime Udoka, is a gun, but that's been said of a thousand coaches who also ended up getting fired in their first year. 
It's hard to know where to land on this team. They had Kyrie, that failed, so they got Gordon Hayward, and that failed too. Kyrie left and they replaced him with Kemba Walker, which failed. Off-season wise, the Celtics didn't add anyone who'll make the team obviously better, but they added a bunch of guys that won't make them obviously worse. Still, Tatum and Brown are absolute freaks who haven't even hit their prime. It's hard to think that this season won't go well with them taking more leadership in the squad. But it's been Boston's year since 2018 and I've been hurt too many times. 
In 2018 there were 3 properly good Eastern Conference teams, now the Celtics have to compete with at least Milwaukee, Brooklyn, Philadelphia, Miami, Atlanta and maybe New York and Chicago. For Boston, success should be making it past these teams into the Finals. 
Hot take: the Celtics are moving backwards while everyone around them gets better. Trade Tatum and Brown for picks now and rebuild.
Hot take: Tatum and Brown are ready to take this team to the promised land.
Los Angeles Lakers
The Lakers return after what was a disappointing title defence, being knocked out in the first round of the playoffs by the eventual Western Conference Champions, the Phoenix Suns. This was equal parts due to horrible injury luck, with Lebron and Anthony Davis missing much of the season through injury. 
This off-season, the Lakers have revamped their lineup all over again, trading much of their youth to Washington for Russell Westbrook and bringing in well-aged talent in the form of 37 year-old Carmelo Anthony and 36 year-old Trevor Ariza. More positive and likely to contribute are the additions of Malik Monk and Kendrick Nunn, young guys who have shown plenty of talent in flashes with their previous teams, who both signed 'prove it' one year deals. 
No one attracts takes like Lebron James, he is among both the most loved and the most hated athletes of all time. He has the greatest basketball mind of all time, he's won every award you can possibly win, he's about to start his 19th season and he's still easily a top 5 player in the league. He has done some of the most amazing things you will ever see on a basketball court, but somehow he's just one of those guys that's fun to hate. 
If you think that last year was a failed season for the Lakers, be aware that Lebron doesn't fail twice in a row. The Lakers missed the playoffs in 2019 and won the championship the next year after adding Anthony Davis. Lebron needs 2 more championships to equal Jordan, he will not stop until he reaches that goal.
Hot take: the Lakers have re-tooled and are ready for another championship, Lebron will win MVP and Finals MVP.
On the other hand, Russell Westbrook has only made it past the first round of the playoffs once in the last 5 years. When he did make it to the second round in 2020, he played for the Houston Rockets against the Lakers, who thought so little of his shooting potential that they basically didn't guard him. Westbrook is no longer the athletic freak he once was, playing 2 feet above the rim. One could argue that he is an effective player statistically, averaging a triple double last year, but that's the same lie you tell yourself when you drink Pure Blonde acting like it's somehow healthy. Stop lying to yourself. 
As I mentioned earlier, this roster is old as fuck, the oldest in the league. I thought Trevor Ariza retired at least 3 years ago. Carmelo is fun to watch shoot, but pretending like he's going to make an impact when he hasn't been able to move around a screen since he was in New York. 
Oh and don't forget Dwight Howard and Rajon Rondo. If you remember playing NBA 2k10 back in the day these should all be familiar names to you. Sadly watching these guys play now is kind of like putting that disc back in and realising Xbox 360 graphics weren't as realistic as you once thought. The Western Conference isn't the place to carry dead weight on your roster. It is a ruthless conference loaded with the best teams and the greatest talent, and only one team makes it to the Finals. 
Hot take: the Lakers have wasted roster and salary for a bunch of betas that won't contribute anything. The West has moved on.
Brooklyn Nets
Holy fuck this team is complicated. Obviously they are talented as fuck, boasting a lineup including Kevin Durant, James Harden and Kyrie Irving. But that's in jeopardy as apparently Kyrie is refusing to get vaccinated and, if he isn't vaccinated, he will miss all 41 of the Nets home games this year. The problem is that Kevin Durant and James Harden are so good that they could take the number 1 seed in the East without him. 
That's really where these takes are formed. Without delving into pro-vax rhetoric I'll state the obvious that missing one of the best point guards in the world for half a season is a bad thing.On top of that, Durant and Harden spent a lot of last season injured, with Harden missing most of the playoffs with injury. Health is a massive concern for this team. 
Hot take: there is no chance the Nets can put together a championship calibre lineup without Kyrie and keep both Harden and Durant healthy
However, the Nets had a great off-season. You'll probably know that they added Patty Mills and kept hold of Blake Griffin, who made solid contributions in last year's playoffs. They drafted Cam Thomas, who looks great, added a great veteran in Paul Millsap and should see more improvement out of their young guns Nic Claxton and Bruce Brown, who will be more comfortable playing with Durant and Harden. 
Historically, any team with Kevin Durant is a good team and any team with James Harden is a good team. Durant and Harden together makes a team fucking amazing, they proved it back in Oklahoma City and would have proved it again last year when Harden went out. The only reason the Nets were eliminated was that Durant's toe was on the line in their game 7 against the Bucks, meaning he hit a game-tying 2 pointer instead of a game-winning 3. Really, this isn't difficult, Durant is the best player in the world. This is hardly a hot take. 
Hot take: Durant and Harden can lead Brooklyn to a championship without Kyrie
Golden State Warriors
Full disclosure, I love the Warriors. I love Stephen Curry more than some members of my own family, and I love Draymond Green a little bit more than that. 
The last few years have been tough for the Warriors. After watching the team fall apart and scream at each other during games throughout the regular season in 2019, everyone got injured in the Finals and then Kevin Durant left. Klay Thompson, the nicest guy in the league, hasn't played for two seasons after tearing his ACL and Achilles in successive years. Through a bunch of trades that I can't remember, the Warriors ended up with the number 2 pick last year, choosing James Wiseman, a 7 foot athletic freak who kinda doesn't know how to play basketball. They used the number 7 pick this year to pick Jonathan Kuminga, a 6 foot 7 athletic freak who kinda doesn't know how to play basketball.  The few guys who are left from the dynasty teams are older and apart from Draymond, have all had major injuries. 
Hot take: not only is the dynasty over, but the Warriors have completely fucked their future by drafting two high upside guys that won't work out. 
So those are the negatives – they're pretty negative. I feel physically ill having to put that into writing, but sometimes you have to embrace the darkness so you can really see the light. 
On the other hand, Steph Curry just had a season where he put up identical numbers to his unanimous MVP season, on a far worse team where he had to handle the ball on every possession. There were times last year where Curry would cross half court and be met by 4 defenders. This was a good defensive strategy because, apart from Curry, the Warriors were practically illiterate on offence last year.
Things will be better this year, not just because Klay will be back, but because the Warriors have unearthed Jordan Poole, an offensive freak capable of scoring 30 points on his own. When anyone who can shoot is on the floor at the same time as Curry, they get open shots purely because the opposition can't leave Curry alone for a second and if they do, Curry scores. To be successful at the Warriors, all you need to do is play average defence, stand in the corner on offence and hit open 3's when the ball comes to you. New additions Otto Porter, Nemanja Bjelica and Avery Bradley can theoretically do that. 
There's also the chance that Wiseman and Kuminga can contribute this year. The problem with Wiseman is that he does everything in extremes: he gives you a variety of some of the most amazing plays you'll ever see mixed in with a healthy dose of some of the dumbest shit you can do on the court. Kuminga is exciting and he's the kind of guy the warriors have never had before, he's slippery in the lane and capable of getting to the rim and dunking after two steps. 
Hot take: the Warriors are a genuine chance to take the West and start the next 5 years of their dynasty on the backs of Wiseman and Kuminga
Take these as you will and use them to disrupt conversations you're missing out on. This is just 5 of the 30 NBA teams, and there's some great narrative out there that isn't covered in this article. If you want it, I've got more spice ready to help you talk shit about all of them. 
The more experienced NBA dribblers among you may say that some of these aren't really hot takes, and you're probably right, it's not a hot take to say that the Lakers might win. But were you really going to read all of this if I called it "10 opinions to help you talk to your NBA mates"?
Fancy yourself as a bit of a writer? Got some unqualified opinion and unwavering bias you'd like to share with the world? Send it through to dyor@hellosport.com.au to be featured on the site