If It Ain't Broke, Don't Fix It! How Did They Manage to Ruin the Dally M's?
DYOR Dave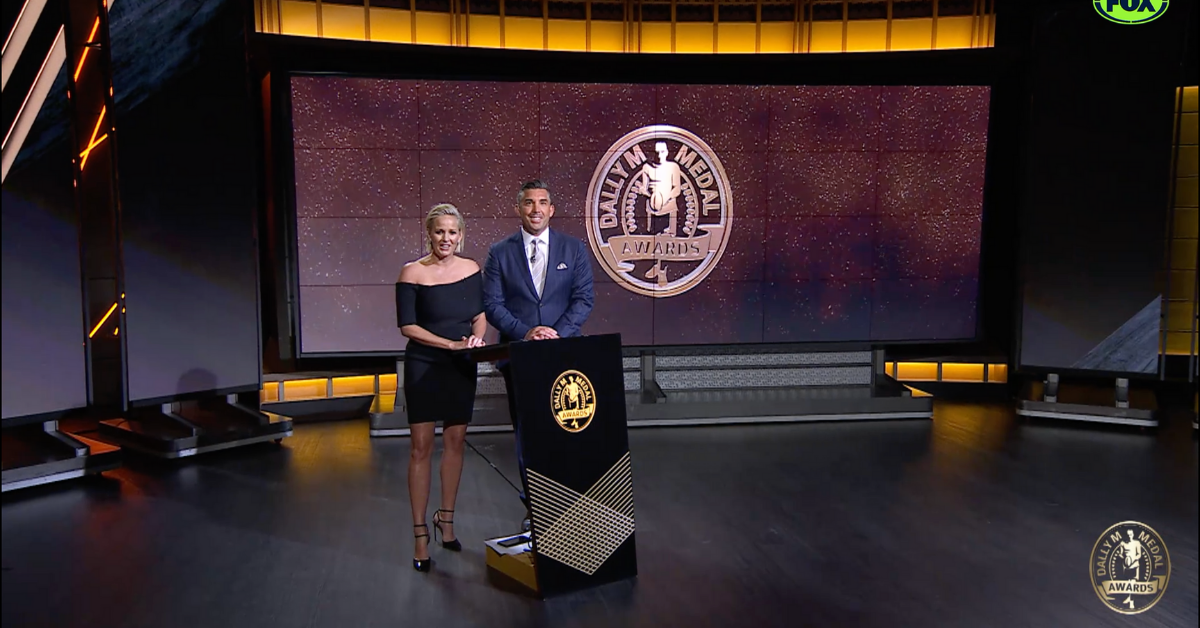 Last Thursday, the NRL announced they would be changing the format of the Dally M awards to spread it across two nights taking place one week apart. It seemed strange to make the announcement less than a week out from the ceremony, considering the amount of planning that would have taken place, but perhaps it was an omen of the horrors that were to come, as we witnessed last night.
If there's one thing NRL dribblers know how to do, it's complain. Incredibly, the Dally M awards have largely avoided the brunt of that criticism, apart from last years sci-fi hologram players projected into the studio. Minor aesthetics aside, the Dally M's were a unique part of Rugby League that was universally enjoyed and revered, until last night.
What used to be Rugby League's night of nights, something fans looked forward to as a feature of Grand Final week has been turned into another mind-numbing generic product from the tasteless faceless men in charge.
Previously we were treated to a suspenseful and exciting recap of the second half of the year, where players would rise and fall out of the top 10 as the ebbs and flows of the season took its course. Watching it would bring back fond memories and as the votes were tallied up, the suspense grew stronger. While the favourites were evident, young stars from less successful clubs would always peak their heads in, giving some fans a small seed of hope after a long dry winter.
Thanks to the mistakes of last night, we now come into the actual ceremony in a 5 horse race, leaving no room for hopeful late charges by Jahrome Hughes or a surprising forward like David Fifita getting a top 5 spot. Besides, everyone knows Tom Trbojevic is going to win it this year anyway.
The other "exclusives" we were treated to last night included try and tackle of the year. Again, any NRL dribbler worth their salt knew that Manly's try was going to win, but even so, those accolades while impressive, don't really warrant anything more than an online post with a few lines of text.
We also got a huge reveal, the nominations for coach of the year. I can't imagine the weeks of effort and deliberation that went into selecting the coaches from the top 5 finishing teams this year as nominees. What a spectacle.
It would seem the NRL has been sucked into the embarrassingly formulaic structure of reality TV shows that are basically just an hour of ads placed mid-sentence to build suspense while their latest excuse for a 'reveal' is teased throughout the show, only to not occur in the current episode and become a cliffhanger for tomorrow night.
We're not at that stage just yet, but what last night showed, besides a seemingly regular episode of NRL360 interrupted by people in formal attire, was that they're playing into the idea that they're 'competing against tik tok.' They're ditching the traditions in favour of shorter, sharper more easily consumable content, evidenced by the preferences given to try and tackle of the year, as well as the shortening of the broadcasted Points tally from 10+ rounds to only 6.
TV has been known to cater to the lowest common denominator, but last nights showing almost made me want to flick over to 10 to watch the abomination that is the pinnacle of formulaic tasteless suspense, The Masked Singer (shoutout to Lote Tuquiri and Ben Lee).
The Dally Ms were a chance for NRL fans to feel a bit fancier, for fans who missed the finals, a chance to feel excited, and for everyone, a chance to be proud of the great game and the year that's passed. But from what we've seen, it's quickly becoming just another product made to sell ad space.
Fancy yourself as a bit of a writer? Got some unqualified opinion and unwavering bias you'd like to share with the world? Send it through to dyor@hellosport.com.au to be featured on the site