Can Quade Cooper Save The Wallabies With His Rugby League Spirit?
DYOR Dave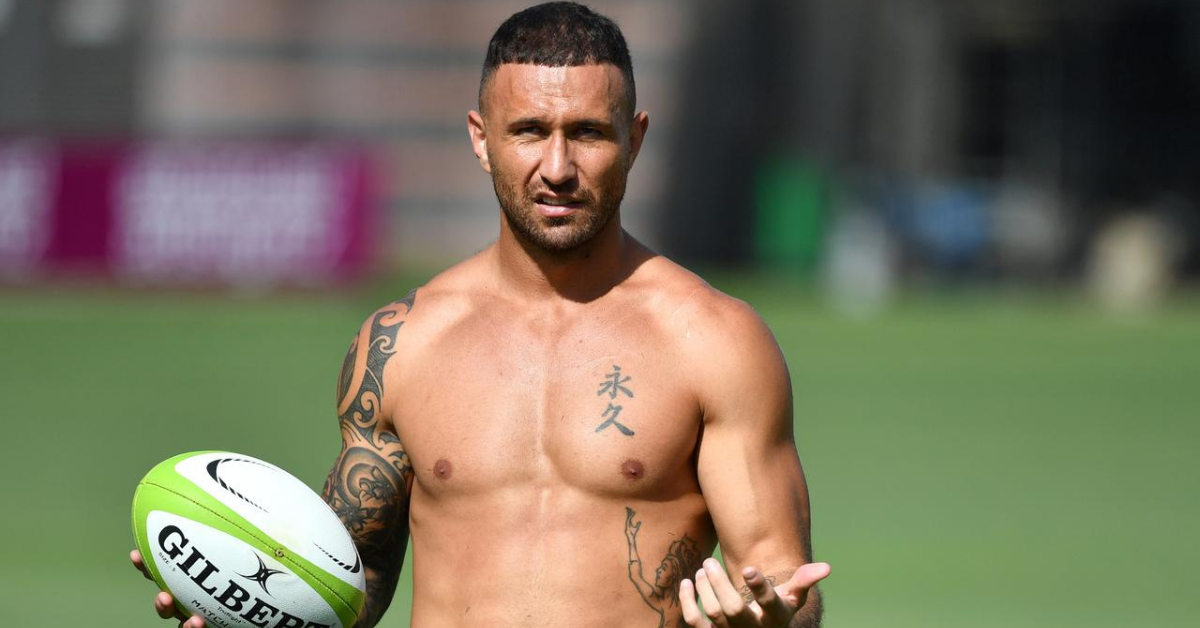 It doesn't take a tree specialist to know that the Wallabies are well and truly rooted. With another Bledisloe loss behind us, and the Rugby Championship well out of reach, we're now playing to restore dignity, first against current world champions South Africa, then Argentina. In one final roll of the dice to salvage some sort of pride, the selectors have recalled Quade Cooper, as they look to recreate the days where Australia could actually compete in International Rugby.
The man who was refused Australian citizenship will don the #10 jersey tonight against the Springboks, and many dribblers see this as a step in the right direction for the struggling code. No one is under the impression that the 33-year-old is going to miraculously turn a steaming pile of garbage into Modigliani masterpiece, but the selection of Cooper hopefully signifies Rugby Australia's new shift towards more Rugby League tendencies, a shift that has been recommended by the strategists at Hello Sport for eons.
It has long been said that Rugby Union is lacking in the areas that Rugby League has in abundance. Scallywag behavior, a tendency for violence and throbbing young hot boys with a killer step and a sneaky flick pass have all been features of Rugby League that have helped it become the most popular sport in the best parts of the nation. Quade is the embodiment of all of these qualities, and in another life, would have made a damn fine Rugby League Footballer.
In 2009, just as Quade's stocks were rising and he was entrenching himself into the Wallabies team, he showed the first signs that the Rugby League spirit flowed through his veins. In a scandal that would have looked out of place anywhere besides the NRL, Cooper allegedly stole two laptops from a Gold Coast residence, while under the influence of sleeping pills. Quade had announced himself as a rare commodity in the world of Rugby Union.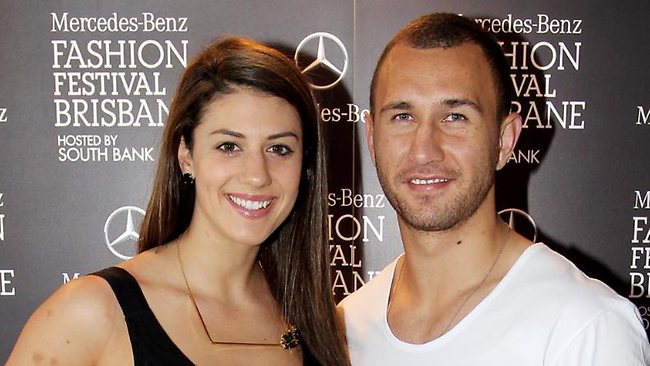 If his slick on-field skills didn't already make him stand out in the gold jersey, then his off-field behaviour was going to make sure of it. Cooper has had his fair share of dalliances with some of Australia's most sought-after women, including 3-time Olympic Gold Medallist Stephanie Rice. Rice herself came under fire in 2010 for a homophobic tweet in which she referred to the Springboks as "faggots," but alas the relationship didn't last, with Quade unceremoniously kicked out of a pub on Stradbroke Island just days after their breakup.
After the high-profile split, Cooper went on to date bikini model Ellie Mcleod and former Miss Universe Australia, Laura Dundovic. It's fair to say Cooper was punching above his weight in the relationship game, but just as any true rugby league footballer would, Quade decided he'd enter the world of boxing. Thanks to his agent Khoder Nasser, Quade fought on the undercards of Sonny Bill Williams and Anthony Mundine, and earned himself a record of 3-0 all by knockout.
If you're not already convinced that Quade Cooper is a League player in a Union Players body, how about the fact that he came very close to signing with the Eels for $1.5 million in 2011. It was also reported that he came close to joining the Storm in 2008. Clearly Quade is a unique force in the world of Rugby Union, and bringing him back into the team has already proved a masterstroke, creating narrative, drama and excitement in what would have otherwise been another stale and deflating Wallabies loss.
Fancy yourself as a bit of a writer? Got some unqualified opinion and unwavering bias you'd like to share with the world? Send it through to dyor@hellosport.com.au to be featured on the site