All Signs Point to England Leaking Tim Paine's Dick Pics to Distract From Their Racism Scandal
DYOR Dave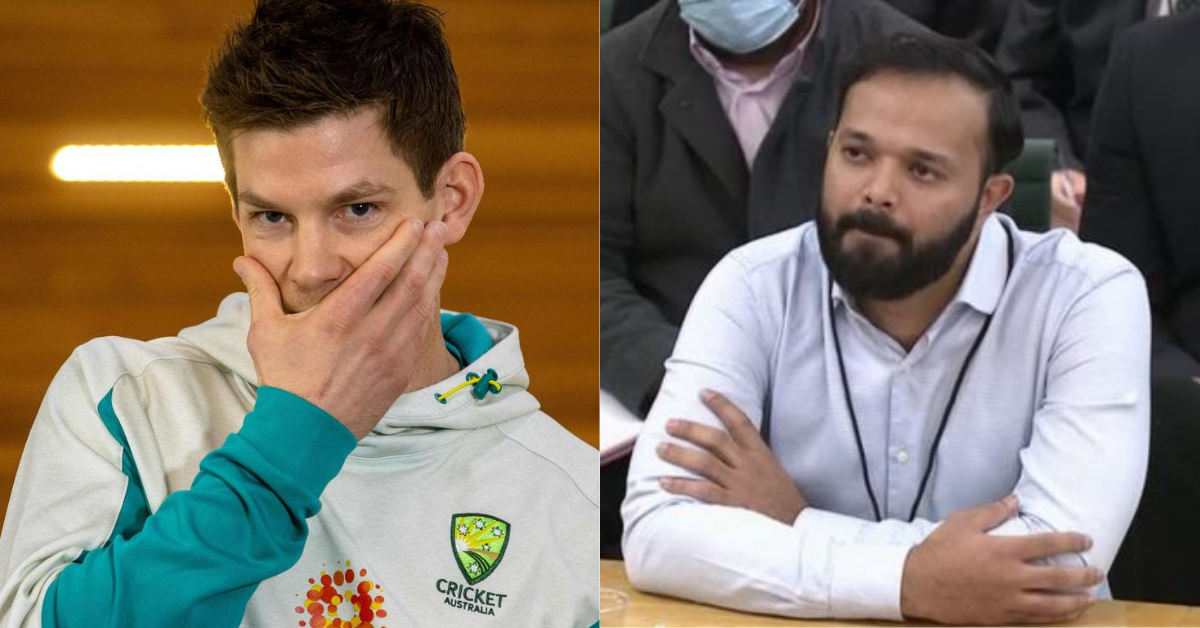 The nation was shaken yesterday as Tim Paine announced in a teary press conference that he will no longer be captaining the Test side. Following the leaking of explicit messages sent by Paine to a female employee of Cricket Tasmania, the wicketkeeper decided he would step down to avoid controversy damaging the preparations for the upcoming Ashes series.
While these events have shocked cricket fans in Australia, many may not be aware that there is currently a more sinister story unfolding in the cricketing world of England. A racism scandal has erupted involving one of England's most successful clubs, creating front-page headlines around the world that the English cricket team would love to see moved a few pages deeper.
Former Yorkshire player Azeem Rafiq has testified in front of a parliamentary committee that he faced extensive racism and Islamaphobia while playing at the club and that it unequivocally caused the end of his career. Since then, a slew of racism allegations have been leveled at numerous players, including a photo of Alex Hales dressed as Tupac in blackface.
While the notion of British people being horrendously racist should surprise no one, the specific details and the ramifications of these events have caused both an ethical crisis and a PR crisis for English cricket. What's one of the best defences against a PR crisis? A distraction.
Have you ever seen a government make a completely useless and unnecessary announcement? Chances are they're trying to grab the headlines to bury something they don't want seen. Conspiracists will tell you that major events like 9/11 and the Las Vegas shooting were large-scale distractions to bury the news of something far more sinister, but I'm no conspiracist, I'm a truth seeker. And the truth of this matter is that England has a motive, and the most to gain out of Tim Paine's sexting story stealing the limelight off of their own misdeeds.
After an historic T20 World Cup win, Australia was coming into the ashes with significant momentum, meanwhile, the Brits are falling to pieces after a disappointing result that was compounded by the racism allegations. Australia looked set for another 5-0 victory, with concerns around the form of key players like Dave Warner and the trust in Justin Langer all but quashed following a successful campaign.
Now, less than a month from the first test, a story about something that happened and was dealt with four years ago leaks to the press and brings down the captain of Australia. The timing couldn't be more convenient for England, who are now able to fly under the radar while exploiting the revelations for sledges on the pitch. I'm not going to say that England are responsible for the leaked text messages, I'm just here to join the dots, and let the dribbler decide for themselves.
Poms never
5-0 Ashes wins soon
Fancy yourself as a bit of a writer? Got some unqualified opinion and unwavering bias you'd like to share with the world? Send it through to dyor@hellosport.com.au to be featured on the site