TRUST THE SCIENCE: Study Shows Cannabis Can Protect You from COVID-19
DYOR Dave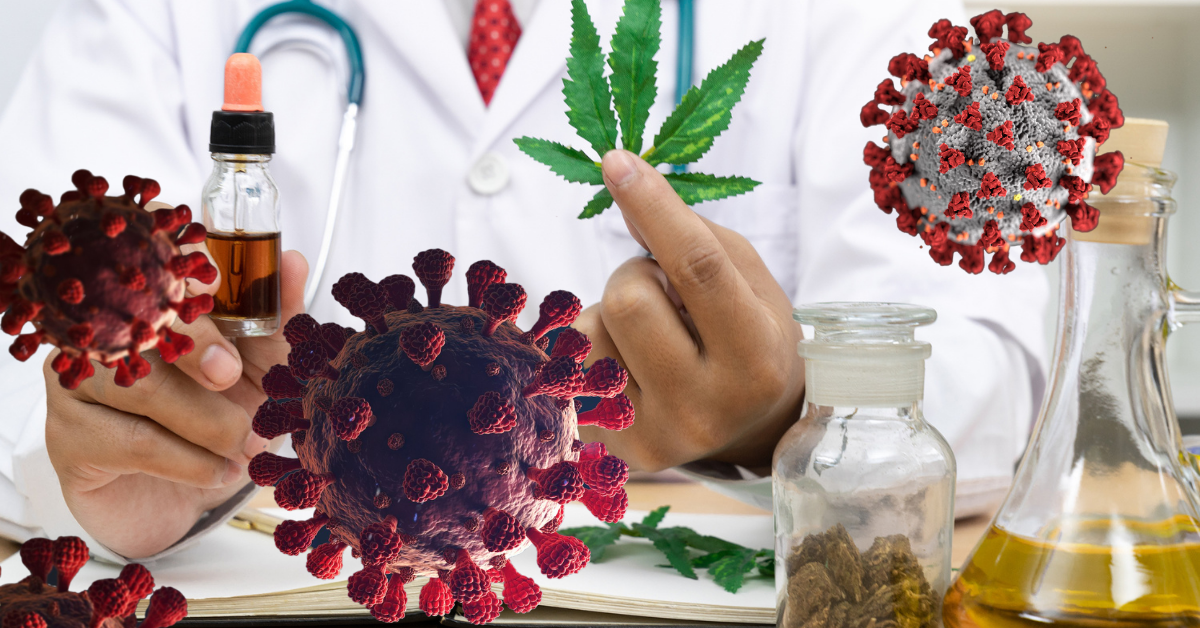 In this fast-changing world where new outbreaks and variants are emerging all around us, it's important for everyone's safety to keep up to date with the latest scientific treatments and studies.
Researchers from the Oregon State University have discovered compounds in the cannabis plant that can both protect individuals from infection, and treat symptoms of the virus.
These compounds, Cannabigerolic acid (CBGA), and cannabidiolic acid (CBDA), bind to the spike protein of the virus and stop it from penetrating cells and causing infection.
Here at the Hello Sport experimental virology lab, I've been conducting similar personal studies which have yielded positive results. Through regular doses of the cannabinoid compounds administered through the respiratory system over the last two years, I have managed to stay healthy and safe without contracting COVID-19. The results speak for themselves.
With this unsurprising revelation, it seems obvious that the government should not only legalise the medically beneficial substance, but also begin distributing it for free.
It's rumoured that an advertising campaign is currently in development that centres around the slogan #ConesForCovid and encourages Australians to act selflessly, do their bit for the nation, and rip a few hong kong's.
While there has been much debate and controversy over alleged cures like ivermectin and hydroxychloroquine, scientists are certain that this cure is not only safe and effective, but enjoyable as well.
Chief researcher Richard Van Breemen said that the compounds are "effective against the two variants we looked at, and we hope that trend will extend to other existing and future variants."

While this discovery brings optimism in the face of potential future mutations of the virus, he also reccomends a "combination of vaccination and CBDA/CBGA treatment," to properly protect from COVID-19.
Studies are currently being undertaken to determine whether the addition of Gummy bears, Doritos or McFlurries will assist in protecting individuals from the virus.
Fancy yourself as a bit of a writer? Got some unqualified opinion and unwavering bias you'd like to share with the world? Send it through to dyor@hellosport.com.au to be featured on the site
Check out the Latest Hello Sport Podcast episode #330 – Small Town 10's