Schuster's Skills Will Inspire the Next Generation of Dribblers to Play Like They're Blind
by Jez 'Tha Brooke Boy' Callander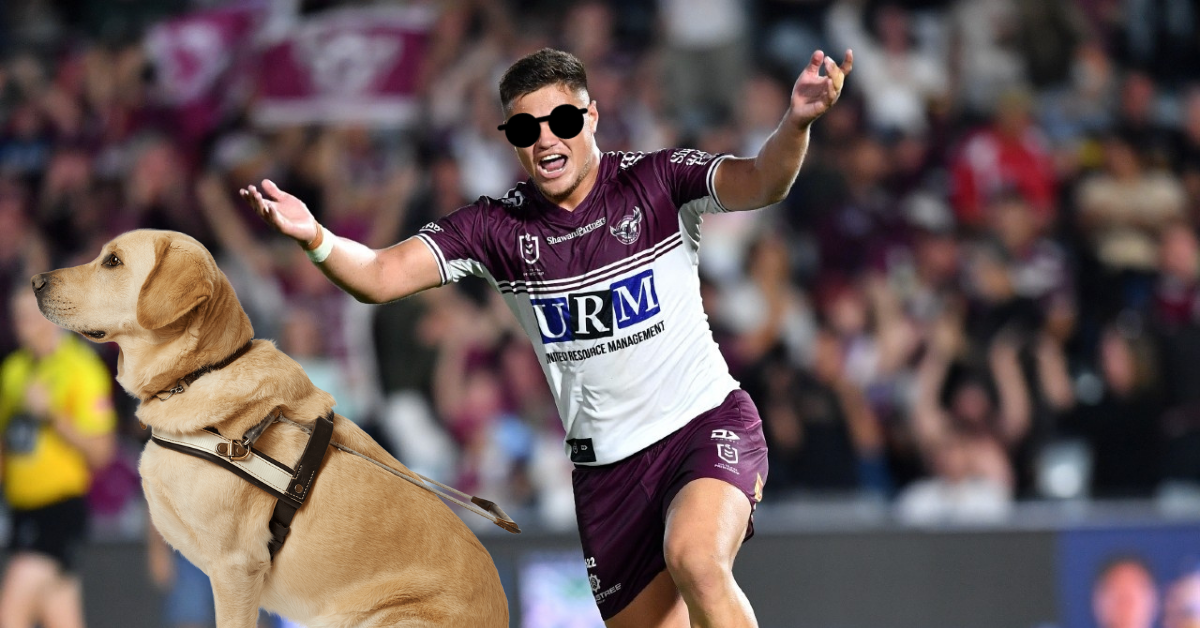 Late last night under the influence of dyor's finest, a thought occurred to me. A thought of a possible future built on the back of one of  Manly's most talented young throbbers, who could inspire a generation of children to follow in his footsteps.
Will Josh Schuster throw so many no-look passes that a whole generation of kids and teens start emulating his performance-enhancing glaucoma?
With his career already off to a flying start, it's not hard to see how Schuster and his vision-impaired playing style could become the new norm in the NRL, and be mimicked by kids around the nation.
Suddenly it's 2031 and NRL is filled with all these young Schuster wannabes throwing no lookers every second pass. Next thing you know, Schuster wins the Dally M 5 years in a row and is declared the greatest no-look passer in history, greatest ball-playing second-rower, and officially recognised as history's greatest blind person. He also goes on to record an album with Stevie Wonder, which tops international charts.
The analysis of Rugby League has forever been changed and we're no longer looking at PCMs, run metres or tackles. Now we're going to be looking at who has the most no-lookers each season.
The Blindest Man in the NRL is now the most coveted award, with the winner displaying excellence in the field of no-lookery. The Dally M was retired after Schusters five-fa and his face is etched into the new medal.
It's now 2032. There's a bronze statue of a blindfolded Schuster unveiled outside 4 Pines Park, along with a guide dog and a plaque written only in brail. Josh Schuster becomes an immortal and braille becomes the official language of the Manly Peninsula.
Fancy yourself as a bit of a writer? Got some unqualified opinion and unwavering bias you'd like to share with the world? Send it through to dyor@hellosport.com.au to be featured on the site