10 More Hot Takes to Pretend You Know the NBA: Part Two
by Joseph Murphy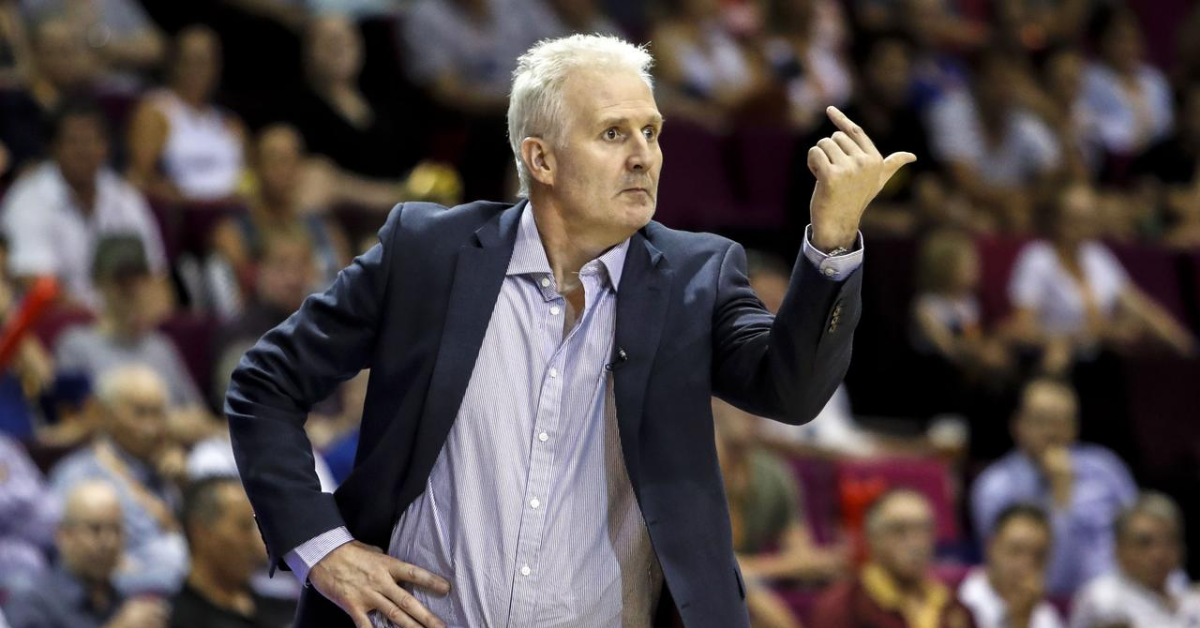 This is the second instalment of an introduction to the NBA world and its yarns, which is intended to help you pretend to your mates that you've got a clue what's going on in the NBA. Catch yourself up on part one here. Part 1 is a guide to the 5 most supported teams in the league, enough for you to tread water in any general NBA conversation. Problem us, the NBA is competitive now as it has been in the last few decades and its stars are relatively well spread out across the league. 
There's another problem, that being the obsessive nature of the NBA fan. Once the conversation has steered to the NBA, it's parked there until everyone has purged themselves of their feelings about whether Rudy Gobert is overrated (he is, but at the same time, he isn't). You've contributed your chosen take, thinking you were done and could put some real thought into the pub menu, maybe today you'd splash that extra few dollars for a rib eye (you won't and you're getting a parmy, stop lying to yourself); suddenly, you're part of an hour-long degustation of NBA dribble. 
I've chosen the 5 most likely teams to come up in any follow up conversations. I've done market research on these, they're the 5 teams that came up when I found myself stuck in a recent conversation with a relative of mine. Apart from being related, the only thing we have in common is the NBA, so we dribbled. 
Just remember, picking takes is like backing roughies, you have to accept the chance you're wrong. But just like you might throw $10 at a roughie and win $500, when you're right on a take, you've suddenly cracked the code. Just remember to never waiver, never apologise and never acknowledge when you were wrong. 
Dallas Mavericks
Dallas is an intriguing team that for some reason I just don't like this year. I know Luka Doncic is by far the best young player in the league, and he's knocking on the door of the top 5 guys, but that's it.
Top 5 is a good non-committal measure of who you think the most talented players are. You might even think Luka is part of that group. But think of the 5 best players and you'll realise he's still outside of it, for now. In order of bias, my top 5 are Curry, Giannis, Durant, Harden and Lebron. Luka is still in the Embiid, Davis, Dame, Kyrie group, which is perfectly fine for a guy who'll only be 23 this season. 
Luka will enter his fourth season as the shortest odds for MVP for the second year in a row. He's one of the most talented individual scorers in the league, a near-flawless playmaker and he's gone from being a traffic cone on defense to having a slight presence on that end. There is no part of me that doubts Luka's talent and he continues to improve every year; but, outside of him there's very little that is positive about the Mavs. 
That might not matter, Luka has proven all he needs to win is the ball in his hands. He almost won an Olympic bronze medal without any recognisable professional players and hasn't let the fact he's never had a good team stop him in the NBA. 
Hot take: Luka drags the Mavs kicking and screaming through to the Western Conference Finals
This season, Dallas are going to pay Kristaps Porzingis $31 million and will likely need to keep paying him that much until 2024. That name might be familiar to the casual fan, you've probably seen his name on old Knicks jerseys, from the time where he was a 7 foot 3 super freak with seemingly unlimited potential who loved coming screaming in from the side of the court for huge putback dunks. Sadly, those days are gone and Porzingis is a ground-bound defensive liability who can't accept that he's not the focal point of the offence. Porzingis spent the playoffs being run ragged on defence, the Clippers constantly targeting him in pick and roll action.
Salary cap-wise, the Mavs can't do anything without moving Porzingis on. This is the last year of Luka's rookie deal and his salary will jump from $10 million to $35 million next year. Balancing the books gets pretty tough when you're paying two blokes more than $30 million each and one of them doesn't do anything. 
On top of that, the Mavs hired Jason Kidd as their new coach. Kidd is coming off two years as an assistant coach with the Lakers, which were suspiciously quiet., especially for Kidd.  I had expected that Kidd would have knifed Lakers head coach Frank Vogel within 6 months of the Lakers 2019-20 season, but Vogel was never under any pressure and very little was said about Kidd during his time at the Lakers. 
Kidd was formerly head coach at the Nets and the Bucks and has employed some interesting tactics during his time on the sideline. Whether it's having a player intentionally knock into him so he can spill his drink onto the court for a free timeout, canceling Christmas for his players, or forcing players who don't know how to swim into the pool, Kidd hasn't developed much of a reputation for his X's and O's. 
Hot take: the Mavs are about to waste another year of Luka, Kidd will be fired by March.
Denver Nuggets 
Thinking about the Nuggets makes me sad. Coming into last year they were perfectly placed for a run to the title on the back of Murray and Jokic's dominance in the bubble. In the regular season they didn't show any signs of slowing, Jokic solidified himself as MVP and Michael Porter Jr showed massive improvement, shooting his dick off after the All-Star break. 
Tragedy struck in April when Murray went down in the 4th quarter with a torn ACL in his first game back from a 4 game absence. Last year was rough in terms of injuries and this was a real heartbreaker. There's a chance that Murray will be able to come back before the playoffs this season and I've got no doubt Denver will be a playoff team again this year, but if Murray was healthy Denver would be my smokey pick to win the championship.
Hot take: nothing awaits Denver, just pain and sadness   
Denver will still be a great team this year and they've had an entire off-season to restructure their offence without Murray. They also have the most uniquely talented player in Jokic, a 6 foot 11 monster who sees 3 plays ahead on offence, who can hit any shot and at least once a game will do something you've never seen before. People can cast doubt on Jokic's MVP, earned in a season where a lot of the major contenders had injuries, but that's false, he was incredible last year. Jokic alone gets you to 40 wins. 
Every year Denver somehow unearths a gem on their bench, going back to guys like Will Barton, Torrey Craig and PJ Dozier, they've always had unexpected extra production from an overachiever. It's not much more than blind optimism to think that Bol Bol will play more than 5 minutes a game this year but could you imagine him becoming an impact player off the bench? 
It's a shame they won't be able to show their full strength this year but don't be surprised when Denver knocks out someone like the Lakers or Suns come playoff time. If you're looking to pick a team and don't want to look like a bandwagoner, pick Denver. 
Hot take: Denver have a puncher's chance of making it deep into the playoffs
Charlotte Hornets
 These guys are the absolute hot boys of the NBA. They are young, athletic and play ridiculously fast – not to mention they have the best commentators in the league. One moment they'll be back on defence then as soon as they get their hands on the ball LaMelo, of Illawarra Hawks fame, will throw a no-look full-court pass with his left hand to Miles Bridges while their commentator, Eric Collins screams "HUM DIDDLY DEE!" If you consume basketball via Instagram, this should all be familiar to you.
 I was one of the many doubters LaMelo proved wrong last year, he put together a great rookie season and showed that even one truly elite skill, in his case passing, is enough to get you by in the NBA. He also showed enough of a shooting touch and a nice inside game to believe he'll improve in those areas. He's a traffic cone on defence but who cares about that when the game's a race for whoever can score 120 first?
 Charlotte remains a young team with good veteran leadership in Gordon Hayward; every indication is that they will improve. Charlotte will be fighting for the playoffs anywhere in the 6-10 range with teams like Indiana, Washington, Chicago, Toronto, Cleveland – not the toughest competition.
 Hot Take: Charlotte will keep improving, make the playoffs and take an upset win in the first round
 Facing reality, Charlotte are one injury away from complete failure. When Hayward doesn't play, they fall apart. Unfortunately, Hayward has had a string of injuries dating back to a horrific broken ankle in 2017 and has spent most of the last few years on the sideline.
 They also traded for Mason Plumlee this off-season. Plumlee is perhaps the least aware player in the NBA, especially in a big moment. During his time in the bubble with Denver, Plumlee was responsible for two game-winners, where he stood and watched his man score, then turned to his teammates to find someone to blame. You might argue that he won't be on the court for big moments, but remember that he somehow had the ability to convince Mike Malone that he was needed in the clutch for a far more talented Denver team, twice. I hate that he's on this team. This might be a disproportionate reaction to a bench player, but trust me, Mason Plumlee ruins basketball games. 
 This leads to the point that Charlotte only play one side of the floor. It's all well and good scoring 120 but you need to stop the other team from scoring 130. Pre-season doesn't count for much but Charlotte just lost to Dallas but 68 points, the worst loss in history.
 Hot take: Charlotte are a gimmick fake playoff team who are paper-thin
Atlanta Hawks
Please join me in welcoming the new villain of the league, Trae Young. Trae spent the playoffs quieting crowds at Madison Square Garden, shimmying before shooting open 3's, intimidating Ben Simmons from taking a lay-up so much that he's now refused to ever play for the Sixers again, and showing everyone he's one of the best young players in the league. I fucking loved every minute of it.
Atlanta ended last season strong, taking 2 games off the Bucks in the Eastern Conference Finals, one of which Trae scored 48 points, the other when Giannis' knee bent the complete opposite direction. Last year's success was ahead of schedule, but I refuse to believe that Trae, who again scored 48 in his Conference Finals debut, lacks the ability to do it again.
Not to mention Atlanta worked out how to use Bogdanovic properly in the second half of the season and they'll get healthy versions of De'Andre Hunter and Cam Reddish back – really great guys to round out their lineup. Add to this the fact that John Collins has made a habit of taking his defender's souls by catching lobs and dunking all over them.
I'm really high on this Hawks team and I can't see a reason to doubt them. You can bank on Trae scoring 12 points in the last 2 minutes of a game and waving goodbye to the other team at least 3 times this year.
Come the greatest day of the year, Boxing Day, make sure you start your day watching the Hawks play the Knicks in Madison Square Garden. Knicks fans should have it out for Trae and he'll embrace it. Prepare for at least one thrown bottle.
Hot take: Atlanta have announced themselves as a top team in the East and are a chance at the Finals
In anticipation of some fight back, I am willingly ignoring the fact that Trae abused the rules so badly last season that they had to change the rules. Inspired by James Harden, Trae led the league in free throw attempts last year by jumping into defenders trying to contest his jump shots, or stopping for no reason when someone was chasing him. You have to remember that Trae is a villain, and that is completely villainous behaviour which should be admired. 
Hot take: fuck you, there's no negative take. Learn to love Trae.
Milwaukee Bucks
It could be said that if you were ever going to sneak yourself a championship, it was last year. The Lakers were injured most of the season and quickly fell out of the playoffs, the Clippers looked dangerous until Kawhi tore his ACL, Brooklyn lost both Kyrie and Harden to injury, the Warriors were missing Klay, the Nuggets missing Murray and both Utah and Philly choked their chances away.
It's easy to forget that this is the same team that was completely capitulated by Brooklyn in the opening 2 game of their series, who were also on the verge of firing their coach until they clawed their way back into the series. History is written by the victors, and the Bucks get to write the story of them rallying behind their dominant superstar as he hit another level in his career, instead of the story of a stilted offence that could be shut down by broken-down Blake Griffin. 
This is a great team, but for them to repeat last years' success, they'll need to be in the right place at the right time again and everyone's luck runs out sometime. 
Hot take: there's 0 chance the Bucks go back-to-back 
Instead, you could point to Giannis' series winning 50 points in game 6 of the Finals, or his game 5 alley-oop, or his game 4 block. The man stood up in 3 crucial games and decided no one was going to beat him. That game 5 alley-oop sticks out in my head as one of the most fucked plays I've ever seen. After stealing the ball from Booker, Jrue Holiday has every reason to run straight to the corner and hold the ball, draw out the clock and wait for the foul: if he does that they win and he's the hero. I had to watch the video to remember he stole the ball from Booker, that moment alone should stand out. 
Instead, he looks up and sees an absolute behemoth of a man crossing half-court unimpeded with his hand raised and Jrue tosses it up. There's every chance the ball's tipped, or Giannis doesn't quite catch it, or he doesn't make the dunk. But he doesn't. The face of the franchise crushes it home and seals the game. Traditional wisdom says that's a bad play, but going against traditional wisdom is what gets you Finals glory, and Giannis is dripping in enough Finals glory to get him through the next 3 seasons.
The team hasn't changed all that much, PJ Tucker is out which is a loss, but at the end of the day, the only real question is whether Giannis is healthy, which he is – that makes them an elite team. Giannis isn't scared of anyone in the East, and he's so competitive he wants to go against Brooklyn, beat Harden and Durant and prove that he's the best player in the world. He's gotten better every year of his career, there's no reason to think he won't again.
Hot take: Giannis will prove he is the best player in the world, winning back-to-back finals and Finals MVP.  
There you have it, we're about a week away from the NBA and you can talk shit about a third of the league. Hopefully, this has also got you hot and heavy for a big year of NBA. After a bubble season and a shortened covid season, this is the first 82 game NBA season since 2019. The league made it through covid fine, but there's nothing like watching 20,000 rabid New Yorkers screaming in a packed Madison Square Garden on a Wednesday night. With such a packed season, the NBA is always there for you, there's always something happening and there's always plenty of people ready to dribble and yarn about it
Fancy yourself as a bit of a writer? Got some unqualified opinion and unwavering bias you'd like to share with the world? Send it through to dyor@hellosport.com.au to be featured on the site