How a Nigerian Prince Bought and Then Doomed an Entire F1 Team
DYOR Dave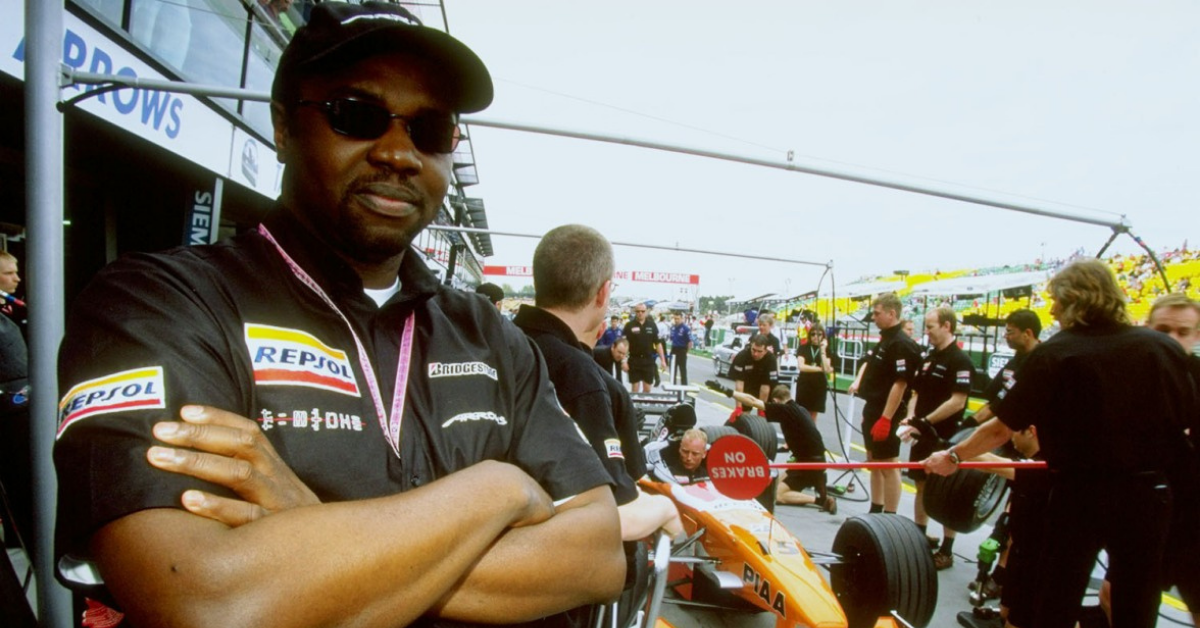 The year was 1999, the super league war was over and people were nervously awaiting the new millennium with a mixture of optimistic delight and anxious foreboding. A year earlier, Finnish driver Mika Hakkinen had won the F1 championship for McLaren-Mercedes with Michael Schumacher hot on his tail.
Sitting down in 7th spot, some labeling them the Wests Tigers of the F1 championship, was Arrows racing team. Since their introduction to the championship in 1978, the British manufacturer had gone through many different iterations all with equally unsuccessful results. Hope was fading as the millennium drew to a close, and then, they were delivered what looked to be a miracle, sent from the fruitful African nation of Nigeria.
Prince Malik Ado Ibrahim may sound like an impressive figure until you realise Nigeria has 75 royal families, but his involvement was nonetheless celebrated when he purchased a 30% stake in the racing team. While he claimed to have been privately educated in Britain, a lack of specific details about his life failed to discourage Arrows from accepting his investment, as their alternative was another year of penniless failures.
As well as painting the cars with striking orange decals, Malik hired a top PR agency in an attempt to make Arrows the next Ferrari. One of the primary sources of income for the team was Malik's brand of energy drink T-Minus, which had its logos plastered on the cars, despite reporting next to no profits.
Now, this might be where you start getting suspicious of our friend Prince Malik, but just remember that the owners of Arrow were understandably duped by the promise of $125 million, as well as a claim that the Prince had raced a Lamborghini at the Le Mans 24 hour race, under a different name of course.
But once all the talk was talked, it was time for the walk to be walked, or rather, the cars to be driven. The surrounding controversy and mystery would have all been put aside if the Arrows team could turn their fortune around on the track, and it was a modest start, with Spanish Driver Pedro De La Rosa earning his team one championship point in the first race of the season.
10 races later and Arrows were still sitting on one point, with Prince Malik floundering to produce the money he promised majority stakeholder Tom Walkinshaw. His brand was removed from the cars, and soon after, the Prince himself disappeared, leaving the Arrows team with a financial catastrophe on their hands.
After two more seasons of mediocre performances and financial hardship, Arrows ultimately folded after 24 years of barely being relevant. Prince Malik wasn't going to let this failure discourage him, as he went on to be charged with perjury during an embezzlement case involving a NASCAR Driver. While he no longer works in the racing industry, the Prince now presents himself as the face of several energy companies in Nigeria, where he claims to be a billionaire. Whether you believe him or not, you can't deny his passion and cluelessness for the sport he loves.
Fancy yourself as a bit of a writer? Got some unqualified opinion and unwavering bias you'd like to share with the world? Send it through to dyor@hellosport.com.au to be featured on the site