10 Clubs Roger Tuivasa-Sheck Could Go Where He Would Have More Success than the Warriors
DYOR Dave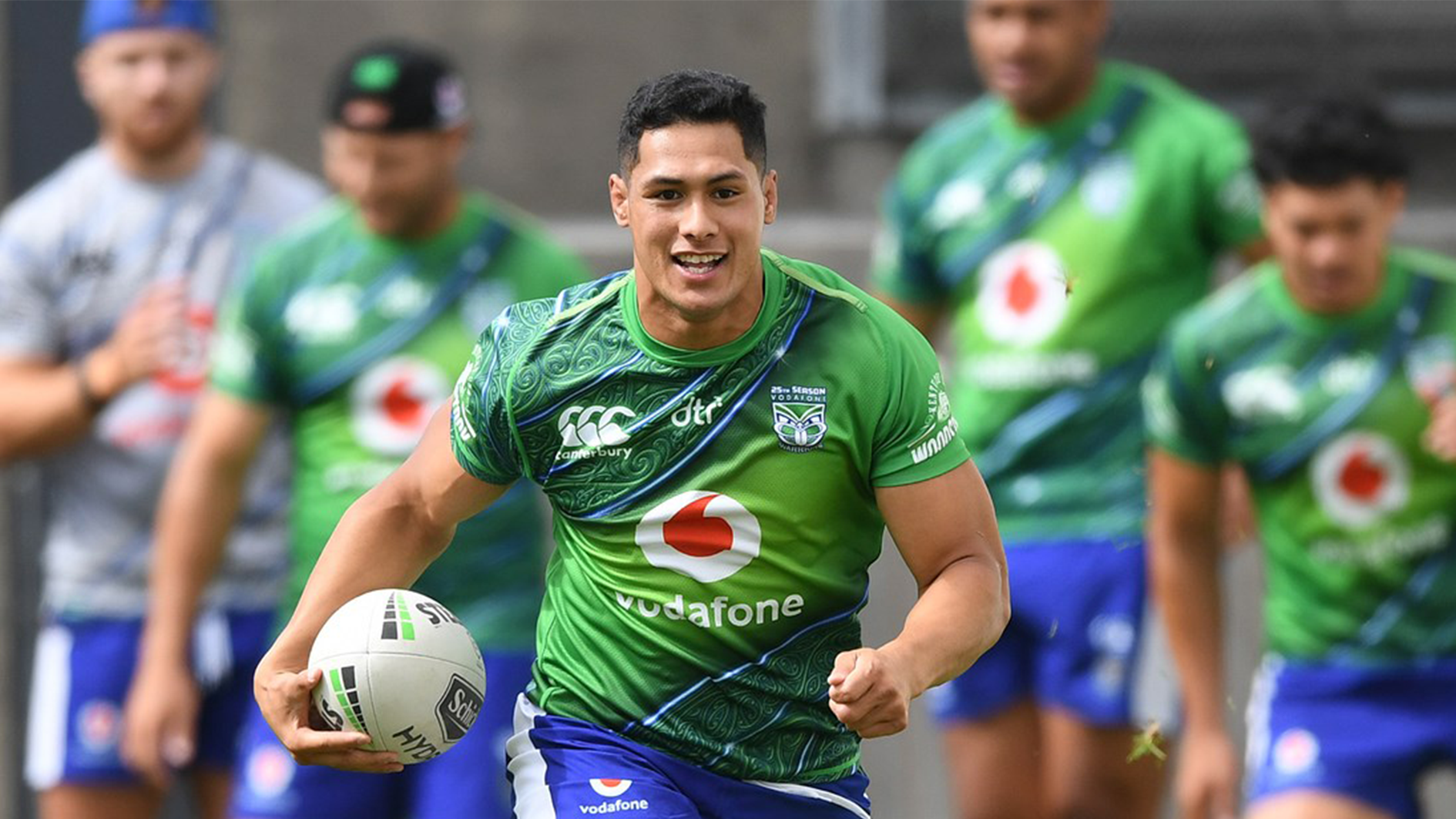 After 5 seasons, 94 games and 26 tries, Roger Tuivasa-Sheck will depart the Warriors and venture to a new club in 2021. Despite his early success with the Roosters, Tuivasa-Sheck has failed to bring the premiership trophy over the ditch, with a win percentage of under 42% and only reaching the finals once. We've listed some clubs here that should provide Roger with better results than his stint at the Warriors.
Cronulla Sharks
Despite finishing the 2020 season with 10 wins, 10 losses and a 0 points differential, the Sharks will rate their chances for the 2021 season, even more so with the added signing of RTS. The possibility of a partnership with fellow kiwi Shaun Johnson is sure to put lead in the pencils of Sharks fans, who can only claim one premiership in over 50 years. Roger could enjoy a comfortable life in the southern beaches of Sydney, cruising around in his jetski under the warm sun he would have so sorely missed in New Zealand. With extra money to burn after Bronson Xerri's molten lava piss ruled him out for the season, it would be a great acquisition by the Sharks.
Christchurch Crusaders
New Zealand Rugby and victory. They go together like Rack and Red. If Roger is serious about success, he needs to look no further than his national sport. With 10 Super Rugby Championships under their belt, including the last three, Roger can put his feet up and cruise to some easy wins as long as he learns how to tackle. Throw in the possibility of an All Blacks call up and a world cup victory, it's surprising he hasn't taken up this option earlier.
Tampa Bay Buccaneers
After a breakout season thanks to GOAT quarterback Tom Brady, the Bucs will be looking to expand their supporter base beyond just Florida. If Tuivasa-Sheck plays his cards right, he could follow in the footsteps of Jarryd Hayne and Valentine Holmes, or maybe even a successful player like Jordan Mailata and Brad Wing. Not only would an NFL contract bring international fame and a large contract, but the possibility of finishing a season with a positive win record must be an enticing prospect for Roger to consider.
Thick Ropes County XI
While Roger has never publicly shown off his cricket skills, many dribblers have hypothesised that Rogers tremendous hand-eye coordination as well as his sharp reflexes could land him a middle order batting spot in many cricket teams across the nation. Even if RTS doesn't have the batting capabilities of the great Sir Don or the bowling expertise of Pat Cummins, he'll still be guaranteed runs batting against Schmicko, and will certainly be a part of many victories thanks to Tom Birmingham's astounding form with the bat.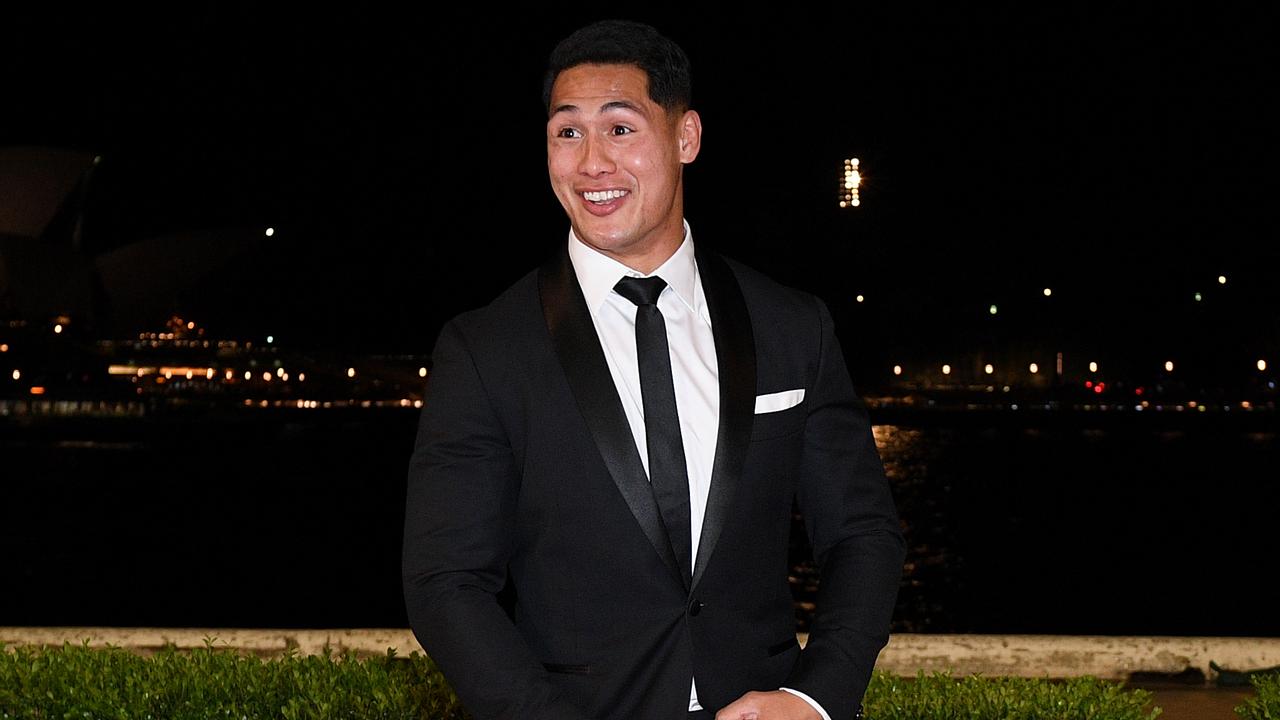 Macarthur FC
Did you even know there's a new club in the A-League? Well now you do! What better way for a young organisation to gain new supporters than a cross-code marquee signing. It seemed to work well for the GWS Giants, until Israel Folau opened his mouth. Roger has been known to drop the footy onto the toe during matches, so a soccer career isn't out of the realm of possibilities. His safe hands could even land him a spot playing goalkeeper for the south west Sydney club, who could make a serious run for the toilet seat this year with RTS on board.
Slippery Bucks OzTag
Every Dribbler worth their salt has watched videos of RTS tear it up on the touch footy field, and while he may never have donned the velcro shorts, there's no doubt that his skills would be a huge inclusion to an already stacked team. With the combination of Simpson/Tuivasa-Sheck on the field, the bucks will easily knock off beta cucks the 'Wood Ducks,' and are sure to make Div 1 look like Div 6.
Gambling on a clubs feature at the pokies
With Australian Pokies requiring a payout of 87%, and only 4 different suits to choose from, RTS could achieve a significantly higher win percentage than he ever did at the Warriors. In fact, he could almost double his winning record! On top of this, with many pokies rooms offering complementary food and beverages, Roger wouldn't have to worry about expensive meal plans and exercise routines. Honestly, he'd be losing out not to take this offer.
Revolver Upstairs
If there's one thing NRL players love more than premiership success, it's a Rugby League skinful. And where else is better to tie one on than at Melbourne's historic Revolver nightclub. Not only will RTS be able to access all sorts of entertainment and accessories he might desire, but the fact that the club is in Melbourne means far fewer dribblers asking for photos, or trying to start fights. The mens/womens weekly's in Victoria wouldn't even bat an eye unless they thought he was an AFL player. Roger would be free to party in peace, it's an enticing option.
19th Century Glutton Club
Ever since the death of Charles Darwin in 1882, this once prestigious collective of like-minded foodies has not had another high profile member. In fact, as animal rights, environmental activism, and fear of wet markets have become mainstream, the glutton club has faced tough times. The injection of this hot, young fullback to the organisation could bring a much-needed renaissance for the group, and just maybe take them back to their glory days of snacking on tortoises, owls, armadillos, iguanas and pangolins.
Socialist Alternative Club at Sydney University
If Rugby League has taught Roger anything, it would be the struggle of the common man, and the plight of the working class. Not everyone who frequents rugby league circles is lucky enough to get a contract and earn the big bucks, and for those left behind, the prospects of an easy, comfortable life are slim. Now after years of building up class consciousness in a league controlled by corporate sponsors, RTS can make his voice heard as he stands up for equality and for the rights of the proletariat. Students walking to class are far less likely to refuse a leaflet when it's coming from a throbbing Maori footy star, rather than a scrawny, stoned, white boy. It's a win-win!
Fancy yourself as a bit of a writer? Got some unqualified opinion and unwavering bias you'd like to share with the world? Send it through to dyor@hellosport.com.au to be featured on the site