Leaked Document Shows Parramatta wanted to be a DMC
DYOR Dave
In stunning news this week, it has been revealed that the Parramatta Eels came very close to merging with the Penrith Panthers in 2000, with the western Sydney teams narrowly missing out on becoming the third Dirty Merger Club (DMC) in the NRL.
Reports suggest it was only the lack of signature from the Penrith officials that stood in the way of the merger becoming reality.  Unsurprisingly Parramatta was eager to merge, as club officials were clearly aware of the 5 billion years of premiership failure that lay ahead for the club as a stand-alone organisation.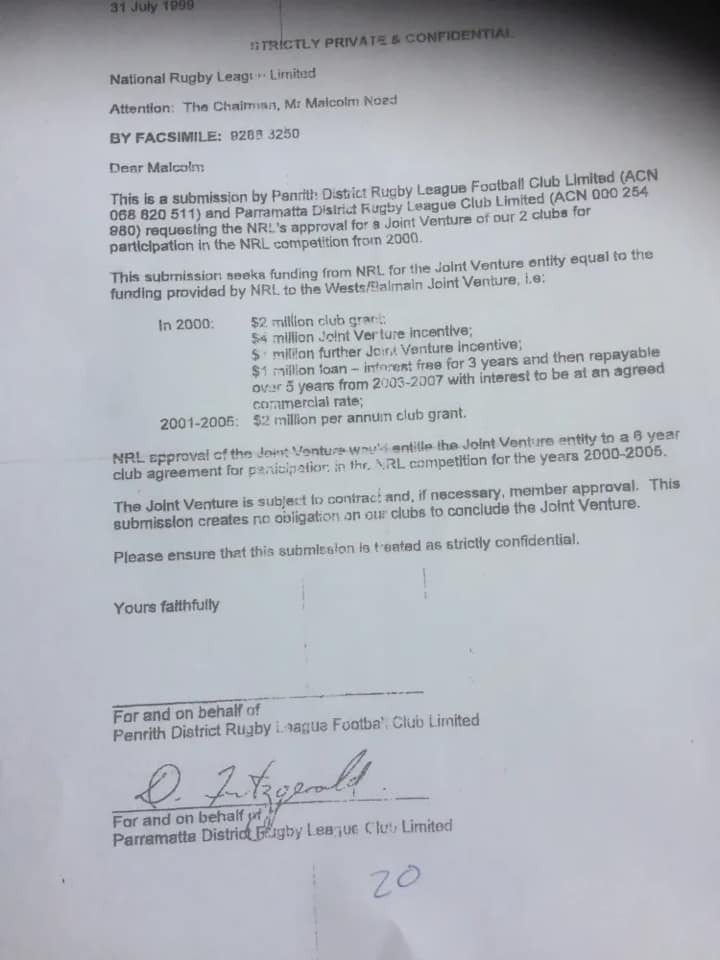 The team would have been known as the Parramatta Panthers, which in itself would have provided a boost to Parramatta, who would have much preferred to be represented by an alpha predator than a glorified sea noodle.
Parramatta had previously attempted to construct a merger deal between themselves and the Balmain Tigers, however the Tigers clearly saw the writing on the wall and decided to instead merge with Wests Magpies.

The Wests Tigers went on to become the first merger club to win a premiership in 2005, with the Dragons becoming the second in 2010. The Panthers also tasted premiership glory in 2003, and are likely to heavily challenge for another in the next few years.
Meanwhile, the Eels are still riding a 35-year premiership doubt, as many fans will be seething at this missed opportunity which would have undoubtedly increased their chances of winning a premiership before the sun explodes.
Panthers fans will be breathing a large sigh of relief that their club wasn't married off to a lesser companion like some poor sub-continental heiress, as their relatively successful run of form may have been tarnished by the on-field performances of Chris Sandow, or the off-field antics of Dylan Brown.
The Eels have proved themselves to be a competitive side over the last 20 years, finishing runners-up and minor premiers twice each, however, Rugby League experts along with world-leading meteorologists have expressed their immense doubt about Parramatta's premiership window opening anytime before the rapid expansion of the sun causes the Earth to be swallowed up.
Despite the undeniable curse that lies within the Parramatta organisation, scholars in omenry have hypothesised that the merging of the club would have significantly reduced the effects of the curse while increasing the possibility of a premiership within the 5 billion year timeframe of the Earth's natural life.
Fancy yourself as a bit of a writer? Got some unqualified opinion and unwavering bias you'd like to share with the world? Send it through to dyor@hellosport.com.au to be featured on the site