A Decade as a Tigers Fan
by DMC Duggs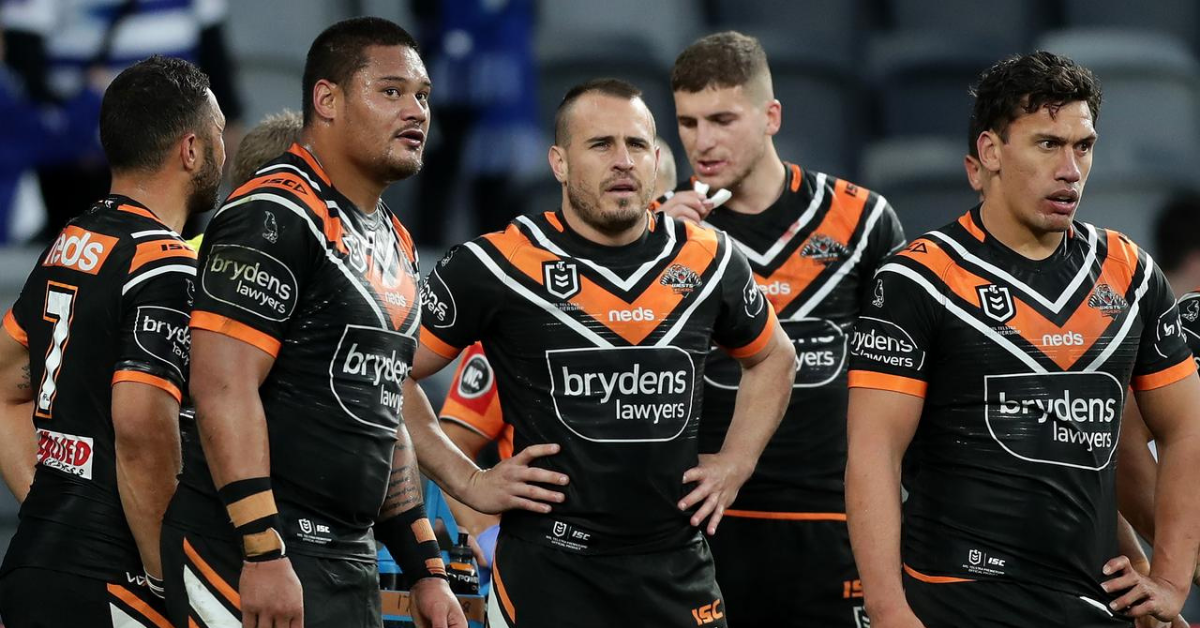 To paraphrase Brad Pitt in 'Moneyball': "There are rich teams and there are poor teams. Then there's fifty feet of crap, and then there's the Wests Tigers."
I've been a passionate Tigers fan all of my life, and like the rest of our passionate fanbase, I've struggled long and hard through what is soon to be a 10-year finals drought. To put this into perspective, the last time the Tigers were in a finals series I was entering high school, I now work full-time and have university degree.
So, I thought I'd allow you all to laugh at my pain and shed some light into what the last decade has been like for a Tigers fan.
2011: The last time I would know happiness
I still get hard thinking about those days. 'Benjimania' was at an all-time high, Beau Ryan was bringing elite banter to the squad and 'The Footy Show,' and Benjy was putting nut right on chest week in week out.
Week two of the finals saw the 4th placed Tigers as heavy favourites, off the back of a 9-game winning streak up against Ivan Cleary's Warriors. As I was watching a delayed version of the game, blissfully ignorant of the tragedy about to unfold, my mate called me up as the clock ticked down to the last five minutes.
"HAHA!, Tigers lost!" He gloated
Shocked and confused, I replied "No! What do you mean!? We're winning!"
Almost commentating the try as it unfolded in front of me, he gleefully described Krisnan Inu recovering a kick and planting it down to put the Warriors ahead with barely two minutes to play. After delivering every profanity I knew down the phone line, I turned off in disgust and went to cry in my room.
2012 – 2017: ABANDON SHIP
My relationship with the club in the years following can only be described as symptomatic of Stockholm syndrome, as I began to enjoy being brutally tortured by the Tigers board. The red flags were everywhere, as they acted like a clingy girlfriend to any fan favourite player, only to dispose of them once the going got tough.
It started with the 'Tiger Sharks,' who brought incredible value to the locker room and after game sessions (Fifita, Gibbs, Heighington, Ryan and Ayshford).
Next on the chopping block was 'legendary' coach Tim Sheens and long-time throbber, Benji Marshall, who made way for Mick Potter and Luke Brooks respectively. Jason Taylor was the next recruit, bringing his 'Ricky Stuart' like approach of physically fighting players in his team, leading to the departure of the closest thing the tigers have had to a 'Big 3' – Tedesco, Woods and Moses.
The lonely highlight of this period was an exciting winger coming up through reserve grade who showed lightning quick speed and knew how to get over the line.
His name was Josh Addo-Carr and much like Marika Koroibete and so many others, he would go on to have a fantastic career… at the Melbourne Storm. 
Among many lowlights, the stand-out bedshit saw my beloved tigers go down 52-10 in a must win game against the Raiders. Not only did this match cement our position in the cursed 9th place, but it also gave birth to the iconic image of Robbie Farah perched on the Leichardt scoreboard, undoubtedly reconsidering every decision he's made since he decided to join the club.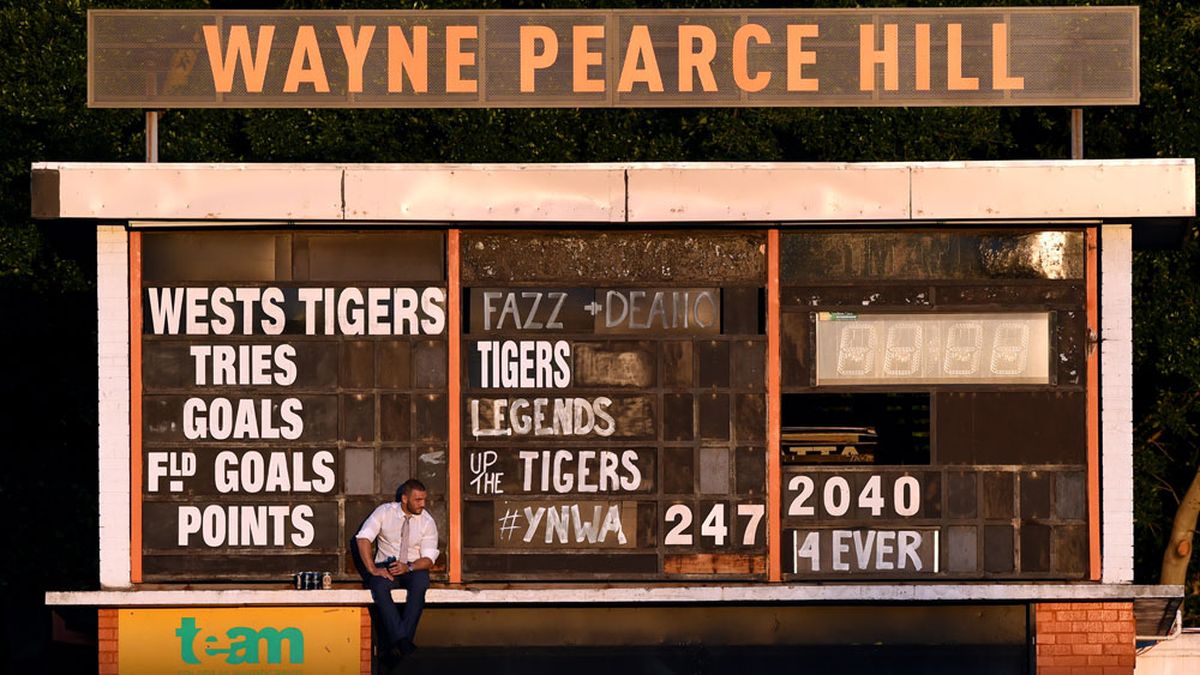 2018- 2020: Can we please just stop coming 9th?
Frustration began to build as I realised that it had been 7 long years since the magic of 2011 Benjimania. However I remained optimistic, naively believing that Ivan Cleary would steer the Tigers in the right direction. Lead begins filling my pencil as I hear the news that Benji has returned home. I start reading 'The Prodigal Son' in the Bible, and listening to P Diddy's Coming Home. There was no turning back from this blind optimism.
The season starts and somehow my expectations are being met, with two wins over the Storm and one over the Roosters and Eels, all in the first five rounds. I'm rushed to hospital for serious pinch marks on my arm, as I can't believe this dream I'm living in. It literally was too good be true, and in true DMC form, the season took a sharp turn downhill from there.
News of Ivan Cleary's looming departure mixed with a horror run of 2 wins from 10 games forced an unpleasant realisation onto Tigers fans: Ivan was not the chosen one. His two years at the club left nothing but sour memories and an ugly habit of finishing in 9th place. 
Every 9th place meme over the next 3 years felt like a nail being driven into my body. The joke was so unoriginal, yet so powerful, and provoked a deep sense of anger that has lingered to this day.
In 2020 we didn't finish 9th, we finished 11th, so I'll take that. Lowlights included seeing James Tedesco, Addo-Carr and Papenhuyzen in career best form, as the team of players that Tigers let go of would make its way across social media. Undeniably, the only highlight of 2020 was watching evil Sith Lord Ivan Cleary lose the Grand Final.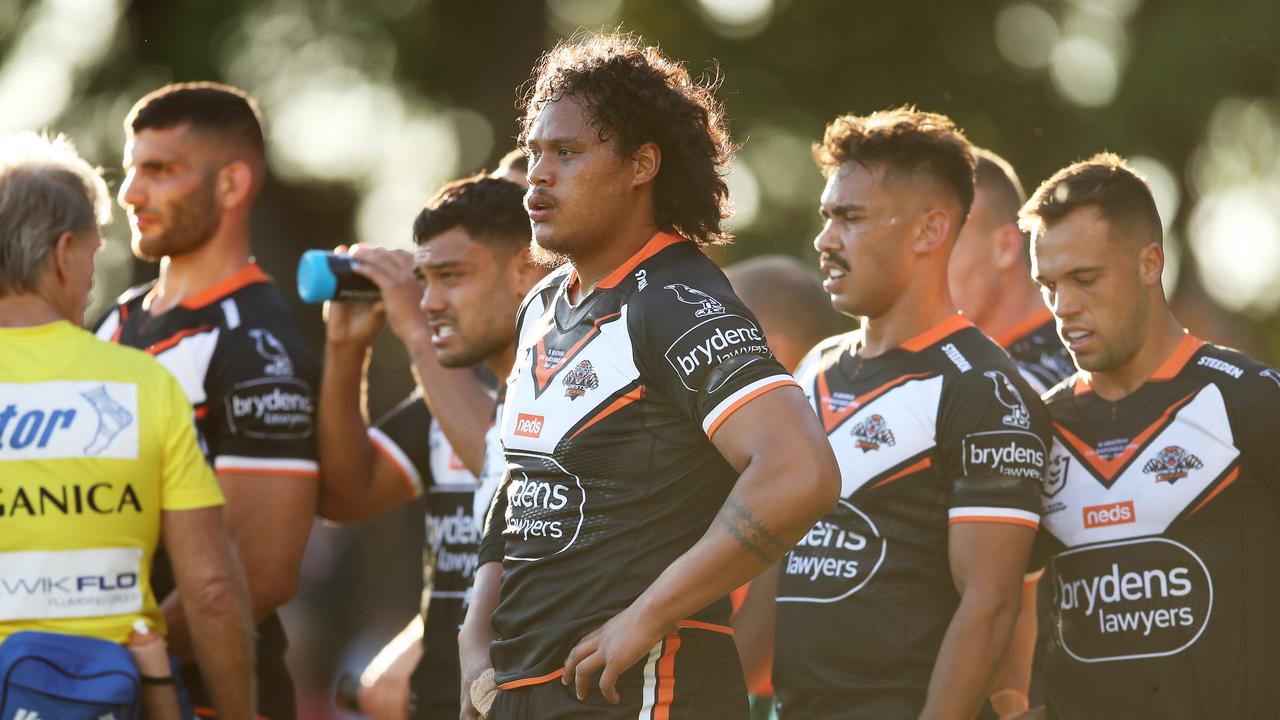 And so we reach 2021, where our only wins have been against an injury-ravaged Knights side, the other DMC and sweet revenge over Ivan Cleary's depleted Panthers. This sense of joy and happiness – that included chanting "Cleary's a wanker" – was short-lived, as the Storm murdered our finals chances by thrashing us 66-16.
Watching that game is like sitting through one of my uncle's drunken COVID rants; you know it's going to happen, but you can't do anything about it and you just feel sorry for those involved. In that moment I remember what my uncle said about the Tigers, and I grew a new sense of envy for Newtown and North Sydney fans. "At least they didn't have to see their team merged into a club that produced a decade like this.
Fancy yourself as a bit of a writer? Got some unqualified opinion and unwavering bias you'd like to share with the world? Send it through to dyor@hellosport.com.au to be featured on the site