Dribbler Suggests a new Phrase to rid the game of the "Middle Third" Plague
by Joseph Murphy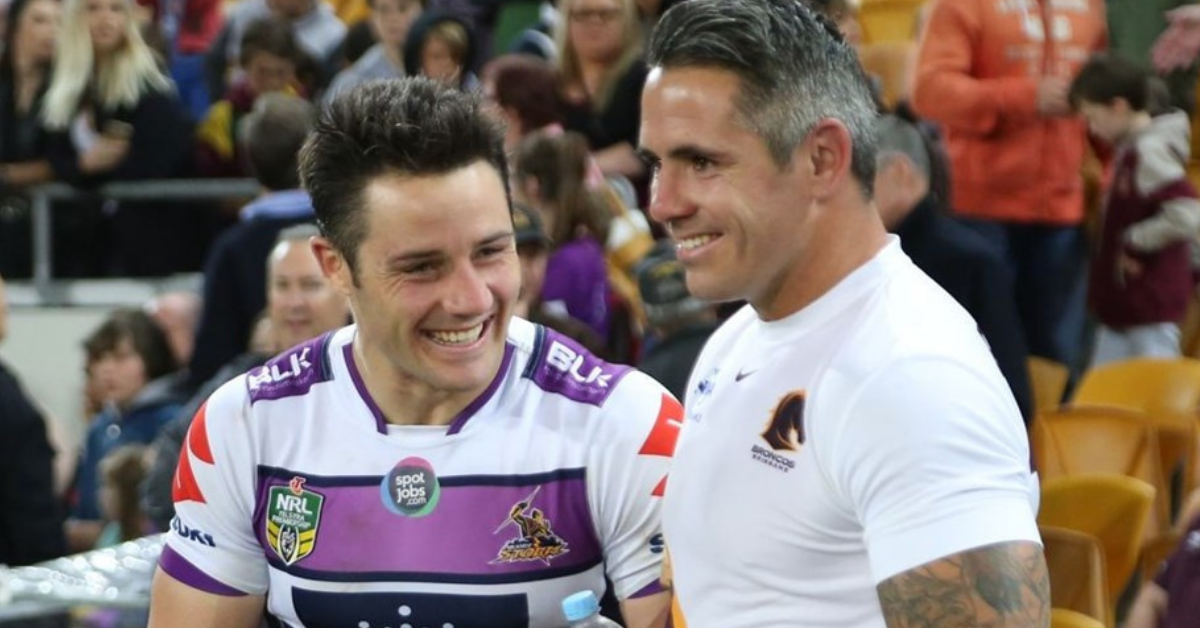 As many dribblers have noticed, the phrase "middle third", mostly promulgated by rugby league greats and commentary snores Corey Parker and  Cooper Cronk,  has come to prominence in the rugby league reference book. Indeed, the words "middle" and "third" were used at least once in every 3 sentences during this weeks fox sports commentary. However, in this dribblers view, the "middle third" must die and be replaced. 
The middle third is of course a visualisation of the field split vertically into 3 equal sections. The middle third is typically dominated by the big boys of rugby league where the most nut is trucked. This makes sense, and is therefore boring. Of course, there is never any discussion about the remainder of the pitch, the realm of the rugby league flyer. You never hear of anyone streaking down the first third, or, sadly, the final third. It is a great shame that we've never heard Parker spitting into the mic as To'o takes off down the third third. 
Instead, this dribbler proposes a new phrase be introduced to the rugby league lexicon "between the numbers", being the section of the field inbetween the painted numbers. This phrase serves many purposes which every great rugby league adage should; a person hearing it for the first time has no clue what is it means and it immediately has an opposing phrase for the rest of the field – "outside the numbers."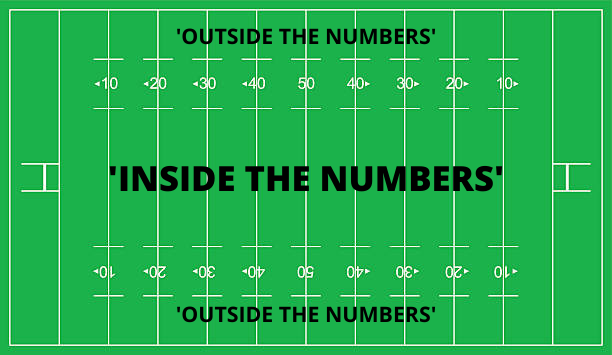 Every good sporting adage should make no sense to the outsider. Being an uncultured Queenslander I've found myself at the Gabba (with a free ticket, of course) surrounded by AFL dribblers yelling "ball" every 15 seconds for whatever reason but I still respect the fact that they are yelling something. Field positions in cricket make absolutely no sense. Take someone who has never heard of cricket and tell him to stand at cover. Learning the nonsense phrases of a sport is a key aspect of becoming a fan. 
Rugby league phrases are mostly simple, as are rugby league fans. But we can do better. No longer should we have to sit and describe the greatest game of all with nothing more than "hit him" or just the good old "run!"  
Picture yourself at the pub watching the footy, your team's run the ball in the middle 3 times, you turn to your mates and say "mate they need to stop playing between the numbers, move the ball!"  To anyone else, that's complete nonsense; to you, it's expert analysis. Or better yet, picture the reserve grade captain screaming at his team at halftime to move it "outside the fucking numbers boys" on a field that barely has a visible tryline. 
At the end of the day, this is just pure dribble from a bloke who is trying to distract himself from how shit the Broncos, very much a between the numbers team, have been. Say it if you want, it won't bring Reece Walsh back.
Fancy yourself as a bit of a writer? Got some unqualified opinion and unwavering bias you'd like to share with the world? Send it through to dyor@hellosport.com.au to be featured on the site