A Convicted Murderer, A Male Model, a Concreter and an Olympian – Your Guide to the SBW Vs Barry Hall Undercards 
DYOR Dave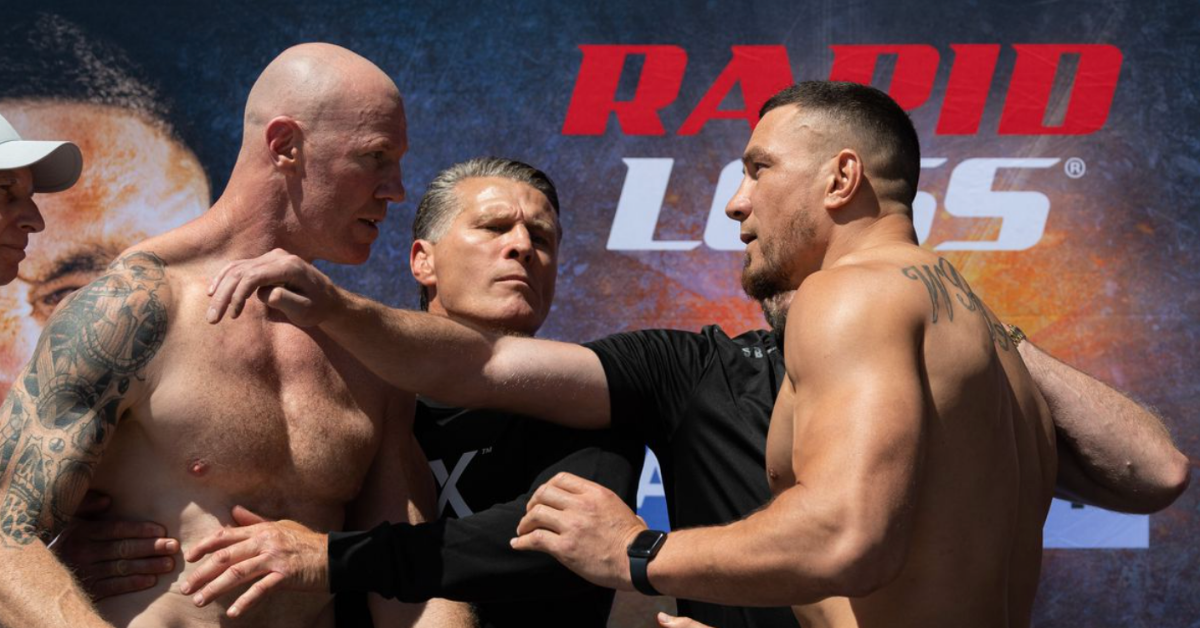 Tonight will see the much-anticipated boxing bout between former AFL hardman Barry Hall and dual-code international Sonny Bill Williams, but as any connoisseur of Australian boxing knows, the real action takes place on the undercards.
The nut truckers of the boxing world, the men who sell their torso space to any local labourer who wants to get their name out there, and the men with nothing to lose but a few more teeth, these are the guys that make the sport worth watching.
Trading in local RSL's and underground rings for the big time, tonight will see potential future stars look to make a name for themselves, as well as some heartwarming redemption stories.
Arguably the most intriguing of these bouts features Khalid Baker in the opening fight, who spent 13 years in jail after being convicted of murder in dubious circumstances.
Just months before he was set to fight at the 2006 commonwealth games, Baker and a few friends attended a warehouse party in Melbourne, where an altercation led to one man falling to his death through a high-level window.
Despite another man admitting to police that he pushed the victim, this evidence was declared inadmissible in court, due to laws preventing the use of 'out-of-court hearsay evidence.'
Baker maintains that he "never touched the guy" and activist organisation 'The Innocence Initiative' has declared the case a "gross miscarriage of justice" which saw a "lack of consistency and race-based tunnel vision" influence the outcome of the trial.
Baker was sentenced to 17 years imprisonment, and released on parole in 2018 after 13 years, despite his friend 'LM' (name not published due to being a minor at the time of the incident) stating that he was the last man to touch the victim before he fell to his death, "Do I feel that I murdered him? No, I don't feel that. Was it an accident? 100 percent…It was not Khalid that it did it, 100 percent it was not him."
The case is reminiscent of American boxer Ruben 'The Hurricane' Carter, who was wrongfully convicted of a triple homicide and spent 20 years in prison, and Baker reluctantly accepts the comparison, "I hate using race as a card. But it was, it was because the jury was allowed to hear from the prosecution, the way they led the evidence with the black male attacking the white man."
Baker isn't the only fighter with a criminal history on the undercard, as one-time Rooster Willis Meehan looks to redeem himself from a life in the criminal underworld.
The son of professional boxer Kali Meehan and a friend of Sonny Bill, Willis played one game for the Roosters in 2014 before he was arrested and charged with assault occasioning actual bodily harm after an altercation at the Star Casino.
At the time, Meehan was leading a double life, working as a standover man and debt collector for organised criminals in the Sydney underworld, although after converting to Islam and spending a year painting houses, Meehan is hoping to get his life back on track.
Also featuring on an opening bout tonight will be Paul Fleming, who represented Australia and helped design the uniforms for the 2021 Olympics.
Though boxing was always his dream, he sharpened his craft while working as a concreter, not as ideal as plumbing, but still gets the job done.
He'll be coming up against part-time model Jackson England, who has walked the catwalk and starred in ads, and his resume boasts of hip-hop and breakdancing abilities.
Fancy yourself as a bit of a writer? Got some unqualified opinion and unwavering bias you'd like to share with the world? Send it through to dyor@hellosport.com.au to be featured on the site
Check out the Latest Hello Sport Podcast episode #350 – Trundle Beds