Can Marnus Use Woo-Woo to Take His Game to the Next Level?
by The Banana Bender Dribbler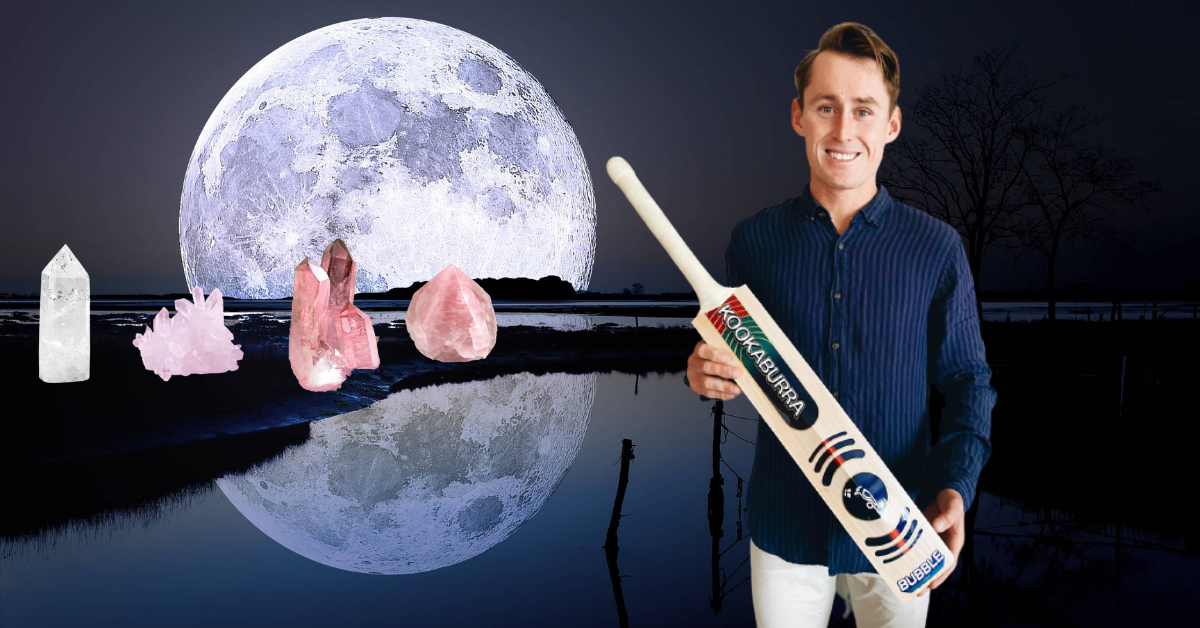 To quote the great Michael Gary Scott,
"I'm not superstitious, but I am a little stitious"
Coming off the voluminous runs that saw him become the leading batsman in test cricket, Marnus threw caution to the wind and decided to change his bat and grip to the new retro-inspired Kookaburra Bubble (which does look fantastic I might add).
This can only be seen as an act of spitting in the face of the devilish cricket gods. Dumping a piece of willow after it led you to the most successful period of your career is a decision that should not be taken lightly.
Since the change, he has only mustered a meager average of 14.5 and his once loveable neurotic mannerisms at the crease have started to look twitchy and nervous.
The only solution to this voodoo-based dilemma is Woo Woo and lots of it. We must get this bat charged with the energy of a thousand moons and back to scoring bulk runs for the nation.
I know about the magic of moon water but is there such a thing as moon varnish? If we could somehow dip this schcmick piece of willow in some glorious enchanted Moon Varnish we could vanquish this dark cloud of energy forever.
Or alternatively, he could just go back to the bloody old bat!
Part of me thinks he should have known better, but I guess when you're flying as high as he was, you can get a little devil-may-care and disregard the potential bad ju-ju.
In conclusion, sort your shit out Marnus. But if you do require Woo-Woo based consulting, reach out.
Fancy yourself as a bit of a writer? Got some unqualified opinion and unwavering bias you'd like to share with the world? Send it through to dyor@hellosport.com.au to be featured on the site
Check out the Latest Hello Sport Podcast episode #329 – Stump Specialists