The Footy Show's Robbo is Now a Controversial Newcastle City Councillor
DYOR Dave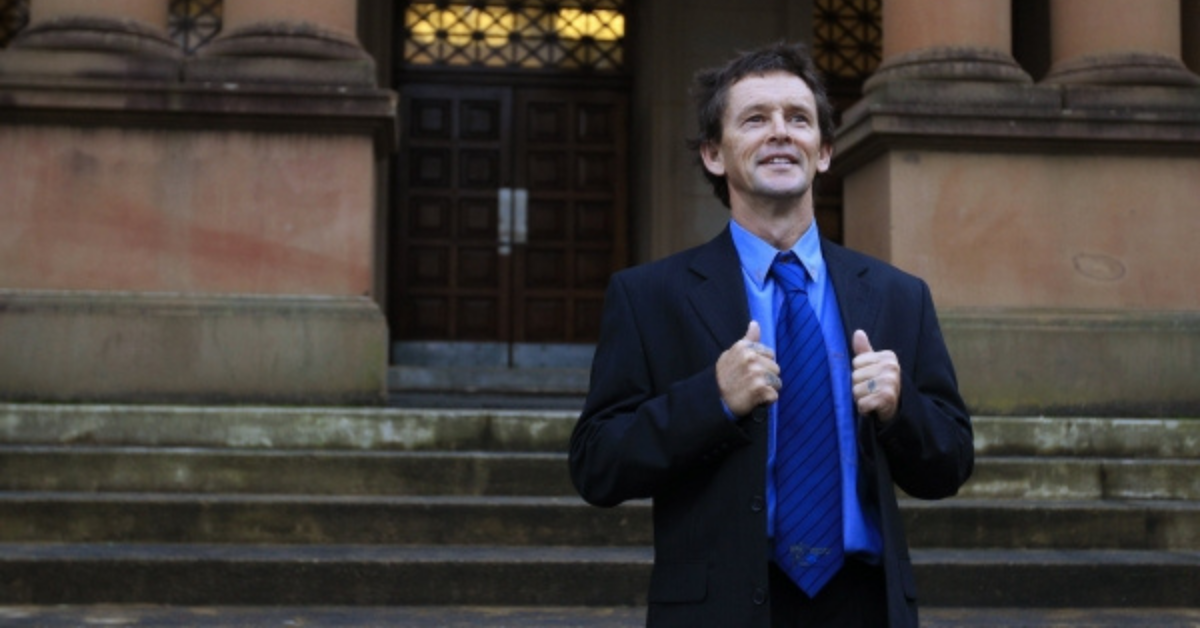 Former Jockey and official pest of the Footy Show Allan 'Robbo' Robinson has been causing a stir in the halls of Newcastle city council, earning his unique style of governance national attention.
In a recent council meeting, which was live streamed online, Robbo was sitting, snacking on some chips in what appears to be a manly jersey, before discussing dinner plans with his wife. After celebrating the outcome of Salmon, he proudly tells the other councillors, "I didn't marry her for her looks, it was for her cooking." Later in the meeting he instructed a fellow councillor to "stop bitching and get on with it." Maybe his dinner getting cold.
It's not the first time Robbo's behaviour has landed him in strife, with allegations of verbal abuse and bullying forcing him to be dropped from the independents ticket at the next election, forcing him to run as a 'rogue' independent. Should be an easy transition for him.
He has previously said of another councillor, "She's a big chunky woman, she has got legs like Blocker Roach, she is a big unit," as well as creatively calling someone a "custard." When asked about his behaviour, Robbo said "I just try to let them know that they're over their time and they're talking shit."
When faced with allegations of homophobia, the former jockey proudly declared he was friends with 3 homosexuals, one of whom was interviewed and said "There's no way Robbo is homophobic. He couldn't care less what you are. He doesn't categorise people… He has no filter, none whatsoever, but that's what endears him to a lot of people."
While Robbo's conduct in meetings may paint him as a questionable leader, his actions in the community more suitably reflect that of a local councillor. He has donated generously to his local school and provided books and stationery for immigrant Sudanese children who moved to the city.
Robbo was elected to Newcastle city council in 2012, listing the "fig trees and the bowlo" as some of his reasons for getting involved in the city council. With an election looming in December, Robbo will have to run quite a campaign if he wants to see himself re-elected.
Fancy yourself as a bit of a writer? Got some unqualified opinion and unwavering bias you'd like to share with the world? Send it through to dyor@hellosport.com.au to be featured on the site