What Makes a Player Worth $1 Million?
Intern Brayden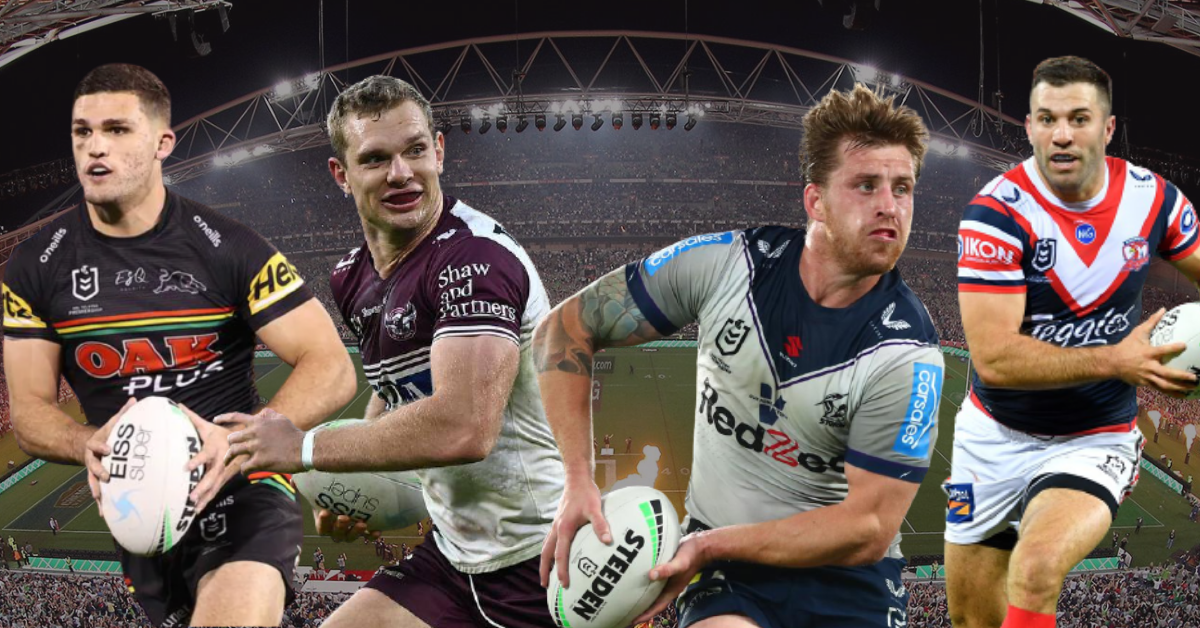 The Salary Cap. One of the most controversial and complex topics in league, but one that brings with it many a yarn. How can the Roosters possibly be under the cap? Has DYOR Dave overcome the 2007/09 cheating scandal that rocked the Storm? Did the Cowboys accidentally add a zero to Townsend's contract? All questions that get raised in pubs all over the country as dribblers morph into accountants and economists after consuming a few Blokes. The intricacies of 'The Cap' like back-ended deals, third party agreements etc. are too complex for me, but I do want to discuss one idea. What makes a player worth $1 million per year?
Compared to other sports around the world, $1 million is peanuts. However, in our little world of Rugba Leeg, it is reserved for the top of the heap (or it should be). To put this into context, here are some stats.The current players on $1M per year are DCE, Ben Hunt, James Tedesco, Tom Trbojevic, David Fifita, Shaun Johnson, Cameron Munster and Kalyn Ponga. Honourable mentions must go to a few who fall just shy including Ash Taylor (960K), Moses Mbye ($950K), Mitch Moses ($920K) and Anthony Milford ($940K).
There are 30 players in a team's squad. The Cap for each team is $9.9 million. So, a $1 million player takes up just over 10% of the teams cap. If DYOR and his communist friends had their way and each player was paid equally, they would all be earning $330,000. The minimum salary for top-26 players is $115,000 and $77,500 for players 27-30. This means that a player on $1 million is earning 13 times more than their lowest paid teammate and should therefore be 13 times more valuable to the organisation.  A $1 million player needs to be somebody you can build a club around, who is able to do things that others simply cannot. This can be split into what they bring both on and off the field.
On the Field
If you make the top-30 of an NRL squad, you know how to play footy. I guarantee that if you put the 17 least paid players on the field, they would be able to compete against most teams, at least as much as the Bulldogs do. For someone to be worth 13 times more than someone next to them, they must have the ability to single-handedly, significantly influence the outcome of a game, consistently.
A player of this calibre can create a line break and force the defence to scramble by themselves, be it with footwork and speed, ball skills or pure strength. They're able to do this at half-way, on the oppositions try line and both in the middle third or 'outside the numbers'. If they are a kicker, they must be able to create space for themselves, find a repeat set and land the ball on a dime to create scoring chances and avoid conceding penalties or 7 tackle sets. They must have the ability to land a game winning field goal or conversion under pressure. Finally, they influence a play without even touching the ball as the defence recognises a threat and overcompensates, leaving plenty of space for their teammates.
For example, in 2021 Tom Trbojevic averages 2.62 Line Break Assists per game and Nathan Cleary averages 1.07 Try Assists per game. Comparing this to other well-respected players in their position, Will Kennedy averages 0.82 LBA per game and Luke Brooks averages 0.73 TA per game.
Off the Field
While being hot automatically increases wages by 20%, clubs still must weigh up how much of a good bloke he is. The ability to influence the outcome of a game on the field is necessary, yet what happens if they were to get injured, or even suspended? It's hard to ignore these factors when negotiating contracts and as such, a player must be able to influence their team's performance from the sidelines.
A player worth $1 million must bring the best out of his teammates, explicitly or implicitly. Leadership is an unquantifiable quality, however, it is one I believe must be seen in all million-dollar men. The 1%ers on and off the field that create good habits, the managing of relationships in the team and being the segue between coach and player all inspire teammates to buy into their mission and achieve what they are capable of.
Knowing the qualities of this type of player and the impact he can have on an organisation makes other players want to play alongside them and do so for less money in the hope of improving as a player and a person. Suddenly, this player has individually changed his team's identity even before lacing the boots. This is what we see happening at the Storm and Roosters and is clearly the formula for long term success.
With all this in mind I believe teams are handing out big contract's willy nilly, and they need to reel it in. Million-dollar contracts should be reserved for somebody who displays not just some of these characteristics, but all of them. The short list of players I believe deserve this kind of money right now are Turbo, Cleary, Teddy, and Munster. That's it. Roast me in the comments and change my mind or agree with me. I want to hear your thoughts on what justifies a $1 million pay packet.
Fancy yourself as a bit of a writer? Got some unqualified opinion and unwavering bias you'd like to share with the world? Send it through to dyor@hellosport.com.au to be featured on the site