Jarrod Croker: The Greatest Average Player of all Time
DYOR Dave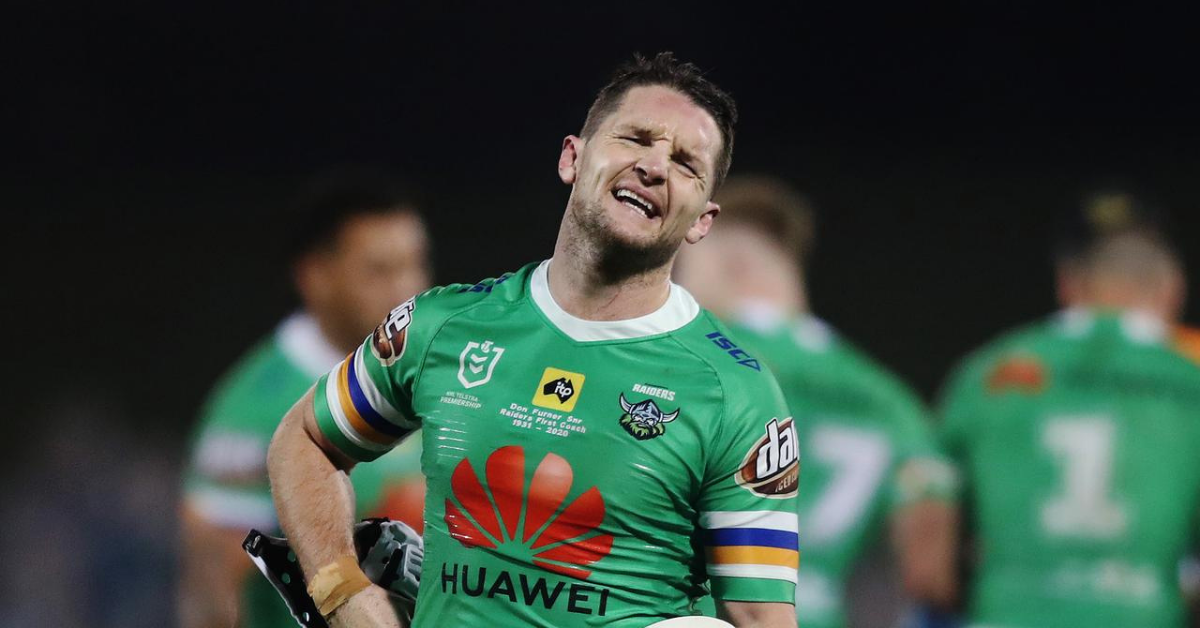 When we look back on this era of NRL throbbers, there are some obvious names that come to mind: Smith, Thurston, Trbojevic, Tedesco the list goes on. But there's one name that's not often spoken of that will be etched into Rugby League history forever… if he doesn't get dropped first.
Jarrod Croker recently moved past Johnathan Thurston to become the third-highest point scorer of all time,  now sitting 188 points behind Hazem El Masri and 556 points behind Cameron Smith. Aged only 30, Croker could easily surpass El Masri by 2023, and will be hot on the heels of Smith if he plays another 3 or 4 years. He's scored 133 tries and kicked 845 out of 1049 goals, or, 1049 times he's whispered "inside left post" to himself on the footy field.
Since becoming goal kicker, Croker averages 192 points per season (not including this year), it could take him around 3 seasons to take Cameron's throne. But while Smith and El Masri enjoyed a consistent flow of points late in their career, Croker will face a tougher time on his road to glory.
Having played only 9 games this year for a team that's struggled to find the try line at the best of times, he's battled injury and form, with many fans calling for him to be dropped. After losing half their roster and on the brink of a horrific Ricknobyl catastrophe, Jarrod's path to the record may be derailed by the decline of the Raiders club around him.

Outside of Canberra, the average Rugby League punter will usually have a positive view of the little centre, a good country boy who doesn't have the size or skills of the elites, but still gives his best go. But in the nation's capital, Croker's place in the side divides even the oldest of Raiders fans.
As a stalwart of the club, one must respect the years of hard work he's put in for the club, and his unique career of 289 first grade games, 2 Prime Ministers XIII matches and 2 NSW Country matches could make a compelling argument for a rare status as a the nut-trucking back. There's nothing fancy about his game, and his handling can be equal to a prop at times, yet he will inevitably be remembered as a great of the Canberra club for years to come.
However, his drop in form and the rise of a new breed of faster, bigger and more throbbing outside backs has left Croker struggling to compete, and with chaos and uncertainty surrounding much of the Raiders organisation, it's hard to say if Jarrod will get his opportunity to beat Cam or even Hazem, but for a player who hasn't got much else in his trophy cabinet, third place is a proud achievement.
Fancy yourself as a bit of a writer? Got some unqualified opinion and unwavering bias you'd like to share with the world? Send it through to dyor@hellosport.com.au to be featured on the site