The Oedipus Complex that's Driving Nathan Cleary's Career
DYOR Dave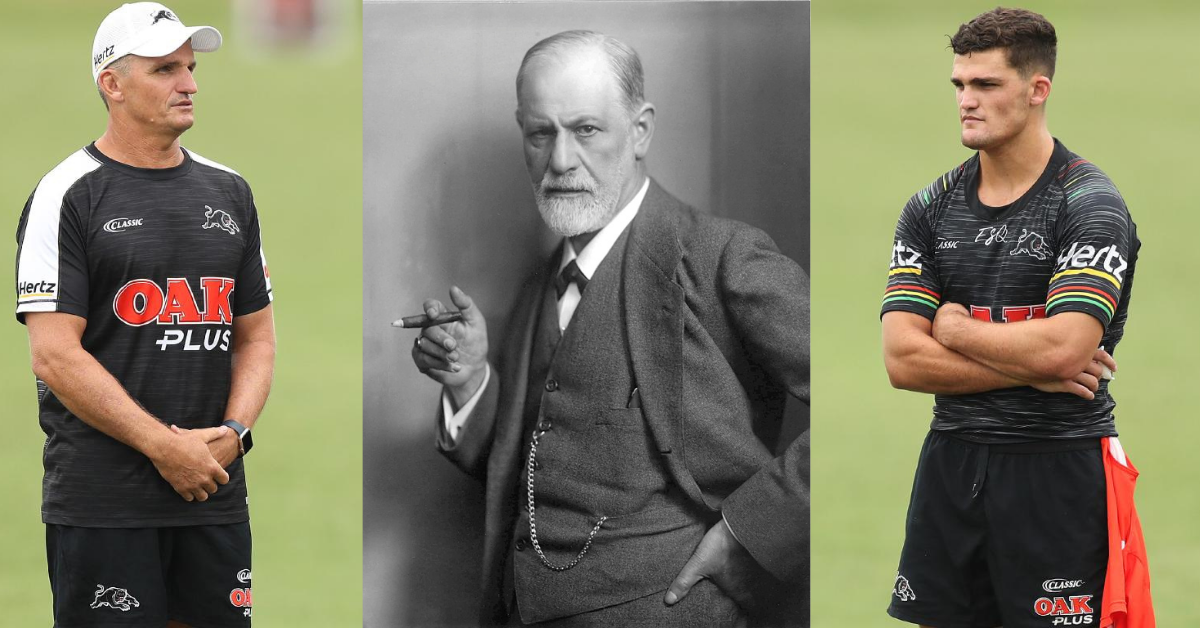 Nathan Cleary is undoubtedly one of Rugby League's biggest drawcords at the moment. His skills, awareness, and instinct are matched by very few, and his career is sure to be etched into the Rugby League record books upon his retirement. While many attribute his drive and success to strong footy genes stemming from his father Ivan, a look into Freudian psychoanalysis reveals the true motivation behind Nathan's incredible career.
Sigmund Freud's notion of the Oedipus complex describes a child's relationship to their parents in which the son must effectively kill or replace his father in order to become the object of his mothers' desires and attention. This desire is created in the early stages of infancy as the child begins to recognise the social relations of the family unit and grows jealous of the attention paid to their father by the mother that would have otherwise continued to care for and nurture the child.
As the child grows into an adult, Oedipal behaviour can be exhibited in tendencies such as copying their father and attempting to surpass his achievements and accomplishments. The similarities between Nathan and Ivan are impossible to miss, both goal kickers, both playmakers, both 182cm tall, and both have one title for top points scorer of the year.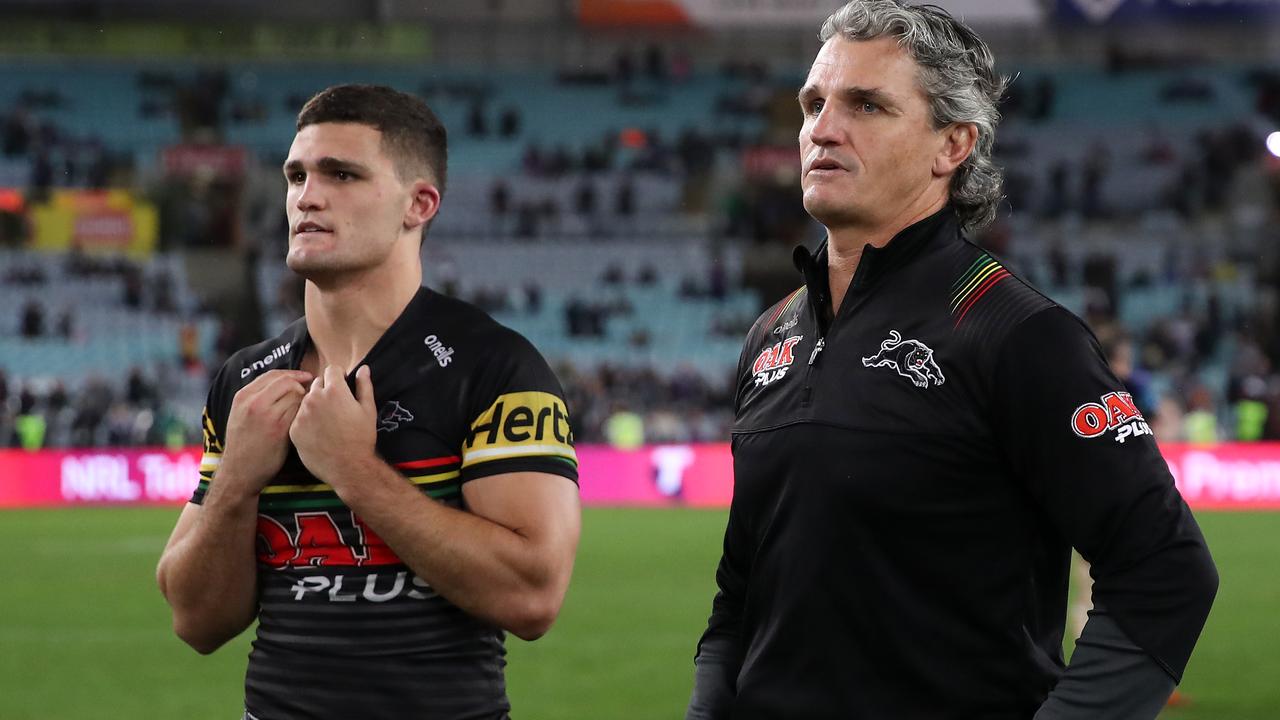 The obvious maternal figure in this Oedipus complex is Rebecca, wife to Ivan and mother to Nathan, who clearly has a penchant for surrounding herself with Rugby League footballers, including her brother Josh Stuart and brother-in-law Jason Death. However, Rebecca's position as the object of desire can also be replaced by the rugby league fan and dribbler as a whole. Any Rugby League player worth their salt knows that the most important position in the game is in fact the fan, and it is this fan that the player, coach, referee, and owner all must cater towards and earn the respect of.
Despite his memorable career, Ivan was never spoken about in the same class as Nathan is, having never won a premiership and never represented his state and country. Still, to follow in the footsteps of a man with over 500 games of coaching and playing experience is no easy task. One can only imagine the amount of times a young Nathan had rocked up to a training session or camp with a duffel bag full of finely tuned skills, only to be constantly referred to as "Ivan's son."
The toll of living in his fathers' shadow must weigh strongly on Nathan, and just like Freud, he knows that the only way to step out of this shadow is to surpass his father, and become the one true Cleary in the eyes of NRL fans, and his mother. He is already on his way, as many fans will immediately think of Nathan, rather than Ivan whenever an NRL headline features the name Cleary, but there is still work to be done to solidify this Oedipal transformation. There is yet to be an NRL Premiership won in the Cleary family, and after watching his father lose as both a player and a coach, Nathan must conquer the final hurdle in order to fulfill his destiny.
Fancy yourself as a bit of a writer? Got some unqualified opinion and unwavering bias you'd like to share with the world? Send it through to dyor@hellosport.com.au to be featured on the site