The Ridiculous 1904 Olympic Marathon Where Less than Half the Runners Finished
DYOR Dave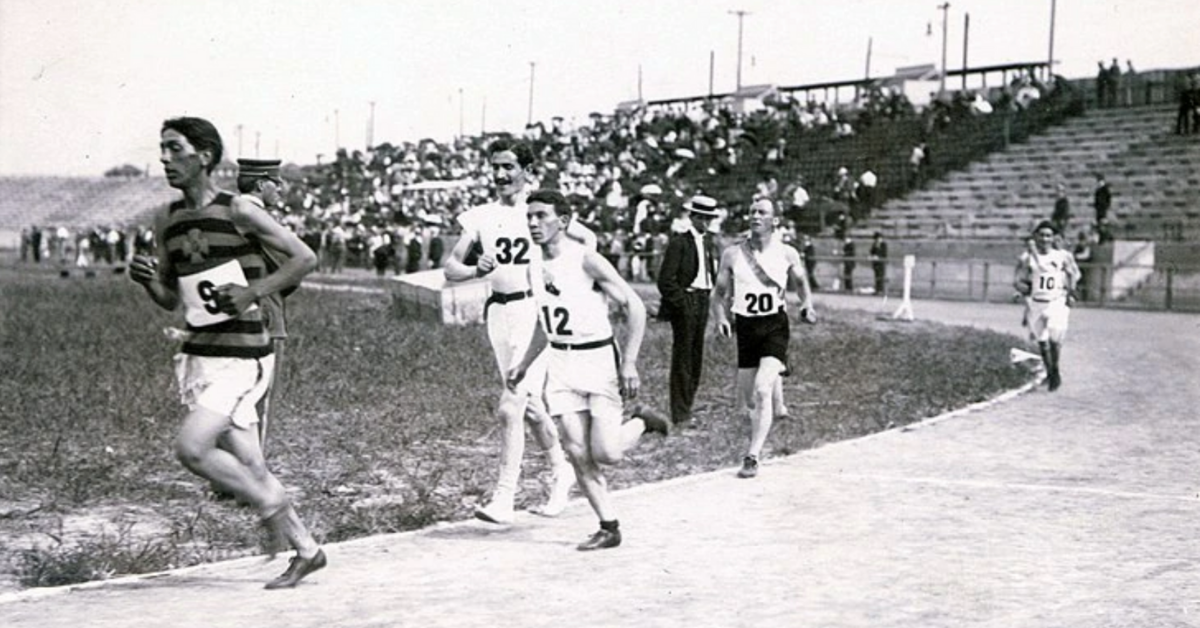 32 men entered, only 14 came out the other side. No its not the newest season of survivor or a Dragons BBQ party, it was the 1904 St Louis Olympic marathon, which saw some of the most bizarre events in the history of world sport.
The bedshits started even before the race did, with Olympic organiser James Sullivan deciding that this would be a great opportunity to conduct a study on "purposeful dehydration," which he believed could actually improve athletic performance. So James put his lab coat and goggles on, and set up just two water stations within the first 19km of the race, leaving runners high and dry running 40km in a dust filled track in 32 degree heat.
The first man to cross the finish line was American Fred Lorz, but just as he was about to be presented with his medal, officials confronted him about some curious circumstances during his run. It turns out Lorz had suffered from cramps in the first half of the race and jumped in a car to head back to the stadium. As he was happily waving to the other exhausted runners, his car broke down just a few kilometres from the finish. Fred had recovered from his cramps and ran the rest of the race hoping no one would notice his little detour.
The official winner of the event was Thomas Hicks, who was holding a 2km lead heading into the final quarter of the race. As exhaustion and dehydration set in, his trainers administered strychnine, a rat poison that stimulates the nervous system, washed down with some brandy. While this combination may not have the restorative powers of a blue Gatorade on a Sunday morning, it allowed Hicks to summon enough strength to be carried over the finish line by his team, gingerly moving his feet in an effort to look like he was running. Nevertheless, he was awarded the gold and was immediately taken from the stadium for medical treatment, having lost three and a half kilograms during the race.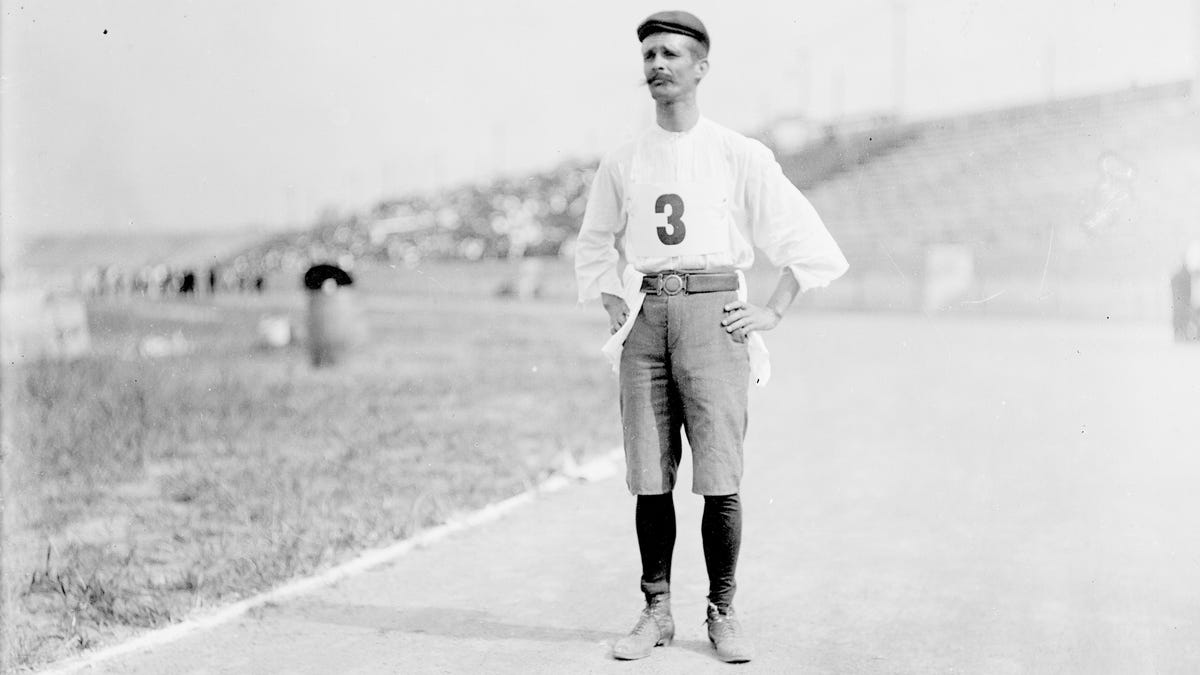 Perhaps the most impressive feat of the event was achieved by Andarín Carvajal, a 5ft tall Cuban postman who had lost all his money gambling in New Orleans the night before the race. He managed to hitchhike to St Louis to arrive just in time for the race to start. After cutting his street clothes into short sleeves, he set off to run despite not having eaten in 40 hours. Luckily for our Cuban friend, the race passed by an orchard where he was able to snack on some apples, which, unbeknownst to him, were rotten. Never one to give in to adversity, Carvajal decided a nap would help alleviate his stomach cramps, and after waking up and chatting to some spectators, he finished the race in the remarkable position of fourth place.
The race was the first to feature two entrants from South Africa, who happened to be in town for the 1904 world fair. A disappointing result saw them finish 9th and 12th respectively, although many in attendance believed Len Taunyane would have finished higher had he not been chased off the course by a pack of feral dogs. Two more American runners were forced to abandon the race due to dehydration and dust inhalation, with William Garcia found lying unconscious on the track.
While the modern Olympic marathons seem to place a lot more emphasis on apparently trivial matters like 'athlete's safety and wellbeing,' one can't help but wonder if an endurance race featuring wild dogs, rat poison, brandy, and a gambling element would garner a lot more viewers than a safe yet boring 42km run.
Fancy yourself as a bit of a writer? Got some unqualified opinion and unwavering bias you'd like to share with the world? Send it through to dyor@hellosport.com.au to be featured on the site