What Would An Aussie Squid Game Spin-off Look Like?
Intern Brayden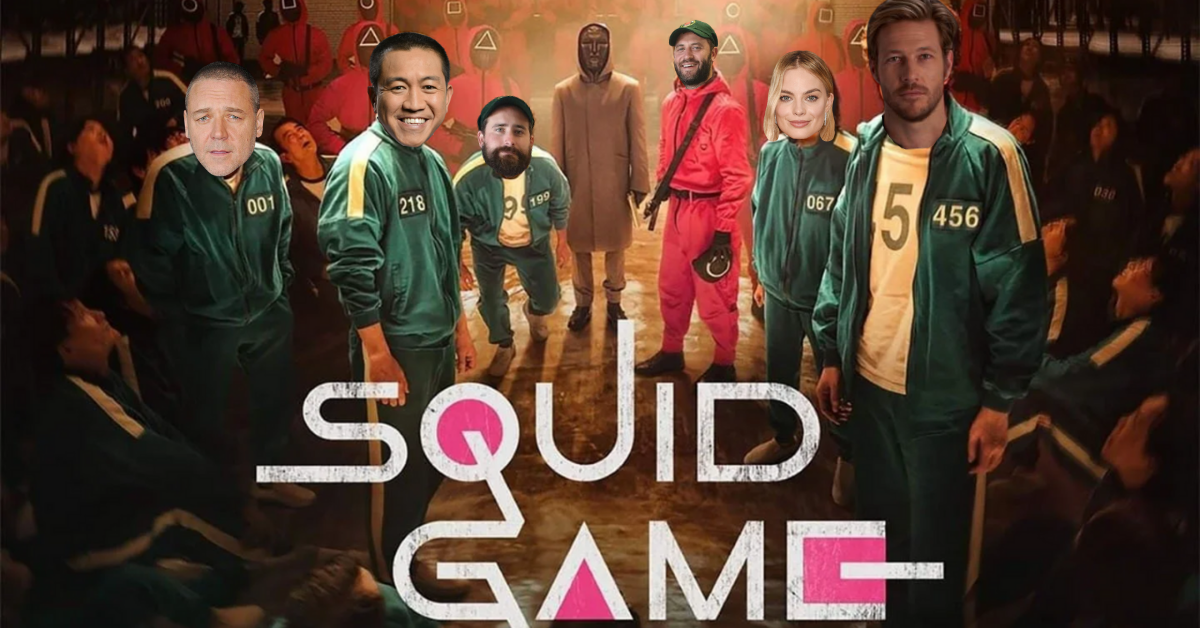 The South Korean-produced Netflix series Squid Game has taken the world by storm since its release on September 17, and after bingeing the show in 2 days I can see why. The show follows a group of 456 indebted competitors, playing a set of childhood games with a chance to walk away with a generous cash prize, although life threatening consequences await those who fail.
Absolutely hooked after watching the protagonist get up on a roughie at Sha Tin, I continued to finish the series with the idea of an Aussie spin-off at the back of my mind. Without giving away any key spoilers, I thought I would dive into what this could look like.
The Cast
Before we look at the plot, we first have to set the scene and establish some of the characters to build the story from. The ensemble cast of the Korean version is earning global praise from critics for their acting performances, so it is important Baz Luhrmann (yes, he would be directing) appoints an adequate lineup.
Protagonist – Luke Bracey
I have no doubt Nudes Soon would excel in this role. Bracey's work in Hacksaw Ridge and Holidate gives him the experience needed to be able to pull off both combat and emotional scenes, tugging at the heartstrings of viewers. Having worked alongside him already, I'm sure Baz would feel comfortable handing Bracey the lead role.
Villain – Russell Crowe
As Russ ages, I can't help but feel he is starting to reek all the qualities of a villain. Sharing a similar body shape to Heo Sung-Tae, all it would take is a snake tattoo across his chin and he would be his Australian twin. His performance would be even more spectacular if the Rabbitohs were to lose the Grand Final and he could channel some of that anger on set.
Immigrant – Anh Do
Squid Game features a singular immigrant actor named Ali, who does not have a bad bone in his body. Anh Doh resembles these qualities to a T and could potentially use this production to reignite his acting career.
Chick – Margot Robbie
Finally, as her Korean counterpart is a young model, Margot would not do this role any injustice whatsoever. In these Covid times, I'm sure Margot would appreciate spending some time at home to link up with the Hemsworth's and Zac Efron, and away from the bright lights of Hollywood.
The Games
Squid Game is based primarily on children's games seen on the playground in Korea. Whilst there are a few international crossovers such as tug-of-war and red light-green light, there are many more that Australian's pride themselves on that could suit the big screen.
-Bullrush/Stuck in the mud
Potentially first up to eliminate as many players as possible, Bullrush would see the staff control the middle of a rectangular field. After yelling 'bullrush', players would attempt to cross to the other side without being touched to avoid being 'in'. This could be played on a round basis or until a certain number of competitors remain.
-Handball
I'm sure Nudes Soon has a mean slog on him, and he would find himself in the Aces square in absolutely no time. Players will have to master the art of the double bounce and avoid a foul at all costs if they are any chance of progressing to the next round.
-Tip
Could be played both under traditional rules or the more advanced 'Build Ups'. With a strong focus on cadence and agility, tips favours the athletic players. Set designers may choose to implement a schoolyard feature to make things both more even and realistic, as tactics come into play with hiding positions near the silver seats or canteen.
-What's the time Mr. Wolf?
Similar to Red light-Green light though with a bit of Aussie flair to it. If you've seen the show, the Front Man could play the wolf in this scenario. There would need to be strict rules in place for a minimum step distance, and players may need to wear masks of their own to avoid being unfairly targeted.
Surely this rates the roof off. What are some other Aussie schoolyard classics that could suit the high stakes series?
Fancy yourself as a bit of a writer? Got some unqualified opinion and unwavering bias you'd like to share with the world? Send it through to dyor@hellosport.com.au to be featured on the site