Who Should Be the New James Bond?
DYOR Dave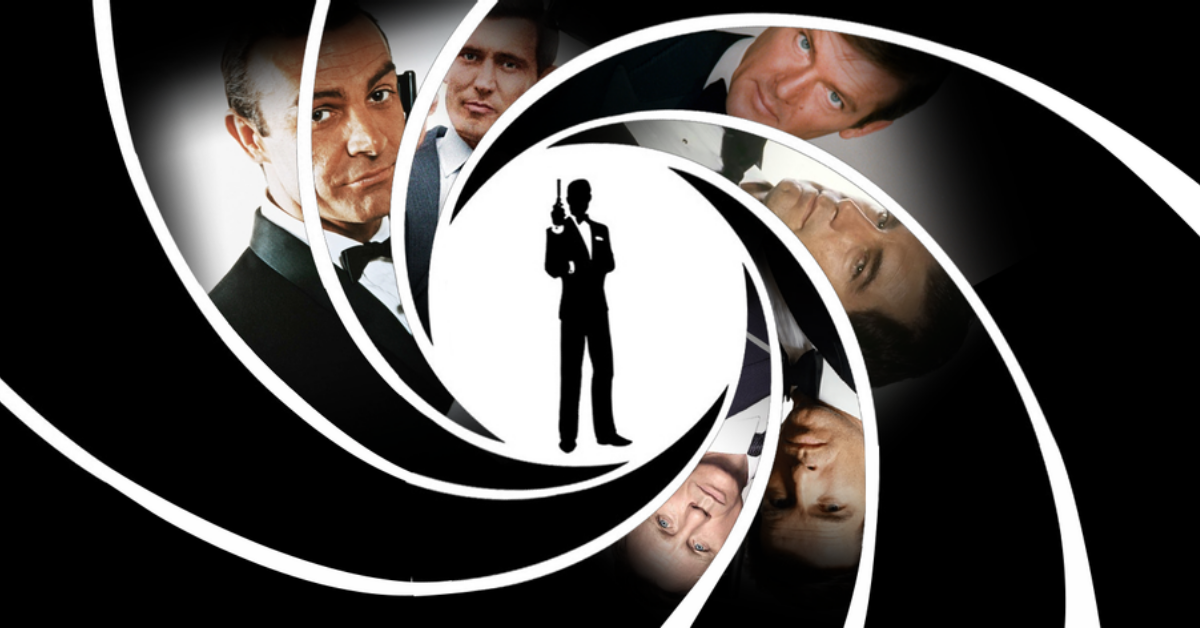 The new James Bond film 'No Time to Die' will be the final appearance of Daniel Craig as agent 007, and the discussion around who will be the next actor to portray the British spy is heating up. With names like Idris Elba, Tom Hardy, and Henry Cavill being thrown around, it seems like people are missing a lot of great candidates for this illustrious role. I thought I'd share a few ideas of who I think would make a great James Bond.
Luke Bracey
An obvious choice, one of the hottest actors in the world and already proven to know his way around the Bond type, having acted alongside Pierce Brosnan in 2014's November man. Bracey has the body, charm and elegance needed to fit the role perfectly, and it could even finally grant the viewer a cheeky view of Nudes Soon in all his glory.
Matt Nable
Another of Australia's most beloved thespians, Nable is one of few to grace the worlds of both Rugby League and Hollywood. Audiences are already fond of his signature voice and textual cadence, while his gritty and emotional performances can add another element to the already successful franchise. "Ha! And what about this guy!"
James Graham
Maybe audiences aren't ready for an Aussie Bond again, so this seems like a good compromise. With an accent so beautiful it rivals a French model, and so much passion in his veins, Graham's all-in, no-fear attitude reflects that of agent 007 himself. After all, I hear the kids these days love that Ed Sheeran fella, and Jimmy isn't far off.
Peter Vlandys
There are few people in the known universe who have the skills of SPVL when it comes to organisation and negotiation, two key skills in the field of espionage. Having already achieved superhero status in Australia, it seems only fitting that the miraculous exploits of SPVL are shared on the world stage. Plus James Bond himself could learn a lesson or two from the way SPVL dresses.
Warren Smith
A dark horse in the race to become Bond, Warren Smith has all the qualities of a classic Hollywood actor. He could fit right in replacing James Stewart in a Hitchcock film, or Humphrey Bogart in Casablanca. With smooth and rich pipes, his voice would cut through a crowd as easily as his stock-standard appearance lets him blend into one.
Pat Cummins
As spoken by official philosopher of the podcast Edwardo Simpsónia: "When in Doubtius go Hottius." There is no one in the nation, nay, the world who is more hottius than Pat Cummins. If the tall blue-eyed dreamboat is half as quick with his wit and his combat skills as he is with the kookaburra, he could be one of the greatest Bonds ever seen.
Chris Gayle
Bond has quite a bit in common with Chris Gayle. They're both confident, well dressed, leaders in their respective fields, and clearly have abundant sexual urges that used to be considered part of their character but are now called out as misogyny. How would the colonists react to a former subject portraying one of their heroes? The entertainment would rival that of the movie itself.
Adam Elliott
While it's never explicitly mentioned in any of the films, it doesn't take a professor to realise that Bond's most effective and perhaps largest weapon is his hog. The Sheriff is on the lookout for new employment opportunities after he parted ways with the Bulldogs, however film executives would have to weigh up the costs of paying two salaries to both Elliot and his hog, as I've been reliably informed by his agent that they come as a package deal.
Chris Lilley
One of Australia's most versatile and most unemployed actors at the moment, Chris would jump at the opportunity to make the transition into more serious acting. He could still put his own signature spin on the character if he wants to, and finally give the world the first-ever black* James Bond.
Fancy yourself as a bit of a writer? Got some unqualified opinion and unwavering bias you'd like to share with the world? Send it through to dyor@hellosport.com.au to be featured on the site