Rugby League's Royal Families
DYOR Dave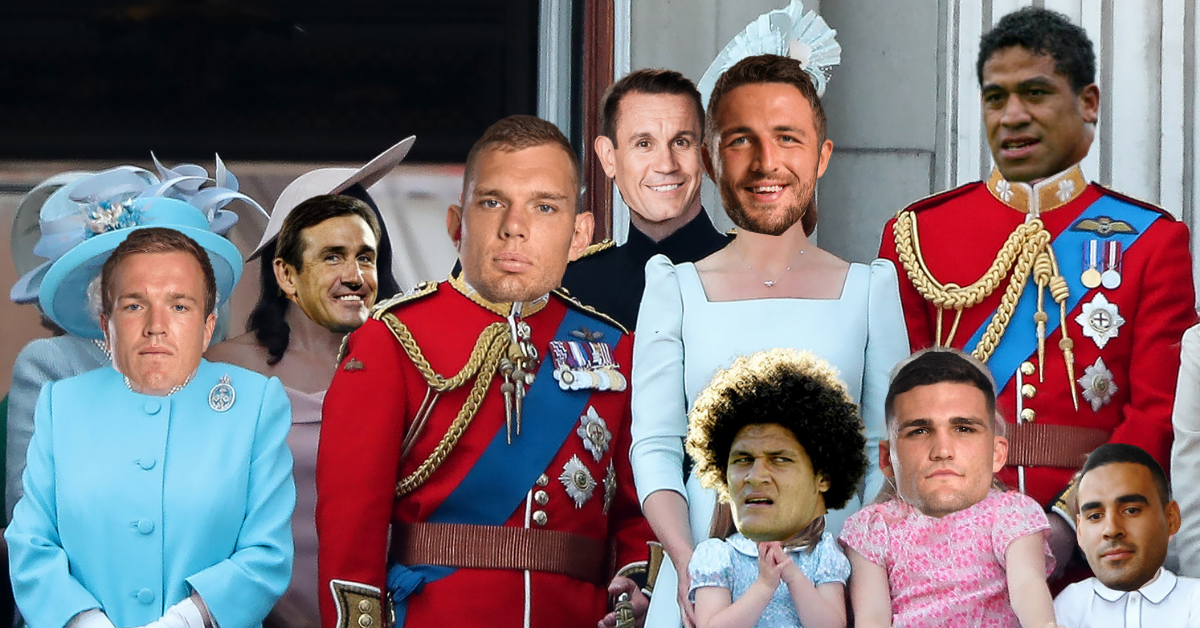 After a long NRL season where many players were forced to move away from home, the off-season gives Rugby League families a time to reunite, to bond, and most importantly, to rip and tear. In over a century, we've seen countless memorable families play our beautiful game, and while some have left their immortal mark already, the current crop of families are truly ushering in a new era of the game. So I thought I'd celebrate some of the families that represent what it truly means to live a Rugba Leeg life, both on and off the field.
Trbojevic Tom, Jake, Ben and Luke + adopted siblings Tom and Eddy
Arguably the biggest name in Rugby League right now, the Trbojevic's have risen to immense fame on the back of snapping blokes in half, scoring tries for fun, and (surprisingly for Manly players) being top blokes. With Jake and Tom paving the way for Ben and Luke to rip and tear in the future, as well as their newly adopted brothers Tom and Eddy supplying premium dribble and yarn on a daily basis, the Trbojevic family is going from strength to strength, and will no doubt continue to dominate the game in years to come.
Willie and Les Mason
Once the scariest man in the game, Willie Mason made light work of opposition forwards and became one of the most recognisable players in the game. Playing over 300 first grade games in Australia and England, as well as representing his state, his country (Australia), his other country (Tonga), and two rugby union matches, it's fair to say Mason made a name for himself. Not to be outdone, his brother Les made headlines last year when he was sentenced to six years in prison for drug charges. The Mason's truly represent the duality of Rugba Leeg that makes it so enticing to dribblers.
Johns – Andrew, Matty, Jack, Cooper and Daniel
The Johns family have brought joy to dribblers' lives both on and off the field, with scintillating highlights from Joey and around two decades of dribble from Matty. The traditions are now being carried on in their children, with Cooper already showing his proficiency in the art of the stitch-up. It would be remiss of me not to mention Joey's contribution to ripping and tearing, which has seen him on hot water on numerous occasions, showing his dedication to the game by providing entertainment to the dribblers even in his retirement. His infamous visit to the house of Silverchair frontman Daniel Johns after the 1997 Grand Final symbolically brought the two famous Newcastle families together and created an immortal moment in the history of Australian sport and music.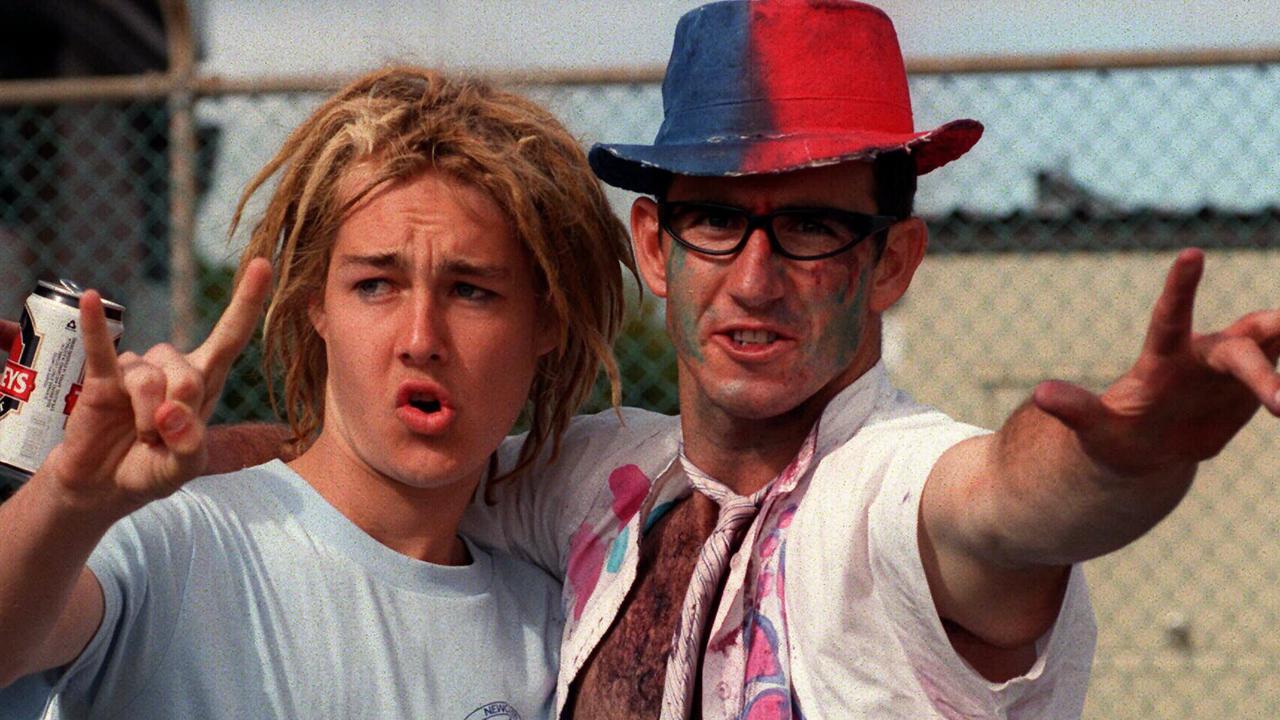 Berrigans – Barry and Shaun
An unsung hero of Brisbane's golden era, Shaun Berrigan won two premierships, a Clive Churchill medal and represented both his state and country. I won't lie to you and say that Barry Berrigan was a player that will be remembered by generations to come, but I also won't say that Barry Berrigan isn't one of the greatest names of all time, because it is. I yearn for the days of 2005 where we could witness Barry Berrigan bolting onto a blistering ball from Berrick Barnes.
Sims – Ashton, Tariq, Korbin, Ruan
The Sims' have made a name for themselves in both the mens and women's games, and although two of the brothers are now chasing a Man of Steel, their legacy is carried on by the NSW enforcer Tariq. In most families it would be difficult to try and guess which child is the favourite, however in the Sims family, you need to look no further than the only one with a normal name. Maybe Tariq, Korbin, and Ruan adopted the game of Rugby League to exert their anger at being teased in the playground. And likewise for Ashton who was assumably teased in his own home for not having a weird name. I guess they're just lucky they weren't named Johnny Sims.
Burgess – Tom, Luke, George, Sam, Julie and Russell
The British invasion may have happened for music in the 1960s, but the Rugba Leeg British Invasion began one romantic evening in Dewsbury when Russel Crowe first met Julie Burgess. 9 months later, the two gave birth to four massive siblings, who were already gigantic and trained in nut trucking. Since their arrival, the Burgi have brought more excitement, more big hits and more scandals than you can poke a soft George at, and it's fair to say that the game wouldn't be the same without them.
Tim Paine and his brother in law Shannon Tubb
Tim Paine? Rugby League? No, my brain has not finally melted after too many bongs. I can confidently make the case that while Paine and Tubb may be Tasmanian cricketers, their behaviour of late could easily see them effortlessly slide into the world of Rugby League. Perhaps if they had been born in QLD or NSW instead of Tasmania, Paine would be captaining the kangaroos. Much like the real royal family, these two have been in the news recently because of sex scandals, although thankfully the Paine's have kept their desires to people of legal age.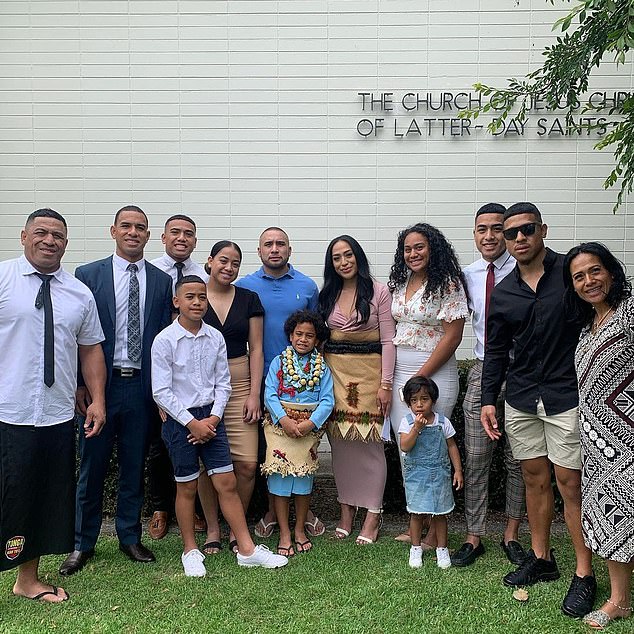 Hopoate – I'm not naming all of them
With 11 kids, the Hopoate's could be a dominating force in the game on sheer numbers alone, but their love for all things Rugba Leeg has pushed them to entertain dribblers at every possible opportunity. They're led of course by the Bastion of Big Days, the spreader of "truth" and the man who could start a fight in an empty room, John Hopoate, of on-field prostate exam fame. With their leader setting such a high standard, we're sure to see the Hopoate traditions carried on for decades to come.
Cleary/May – Nathan and Tyrone
If there's one thing families do, its stick together. The bond between Nathan and his potential brother-in-law was on full show when the Clive Churchill medal winner went into bat on Instagram for the convicted sex offender. Now that May is no longer with the Panthers, their relationship will be tested, and with a disapproving father watching over, this situation has potential for more drama than the real royal family.
Fancy yourself as a bit of a writer? Got some unqualified opinion and unwavering bias you'd like to share with the world? Send it through to dyor@hellosport.com.au to be featured on the site