Is Ellyse Perry The Don Bradman of Women's Cricket?
DYOR Dave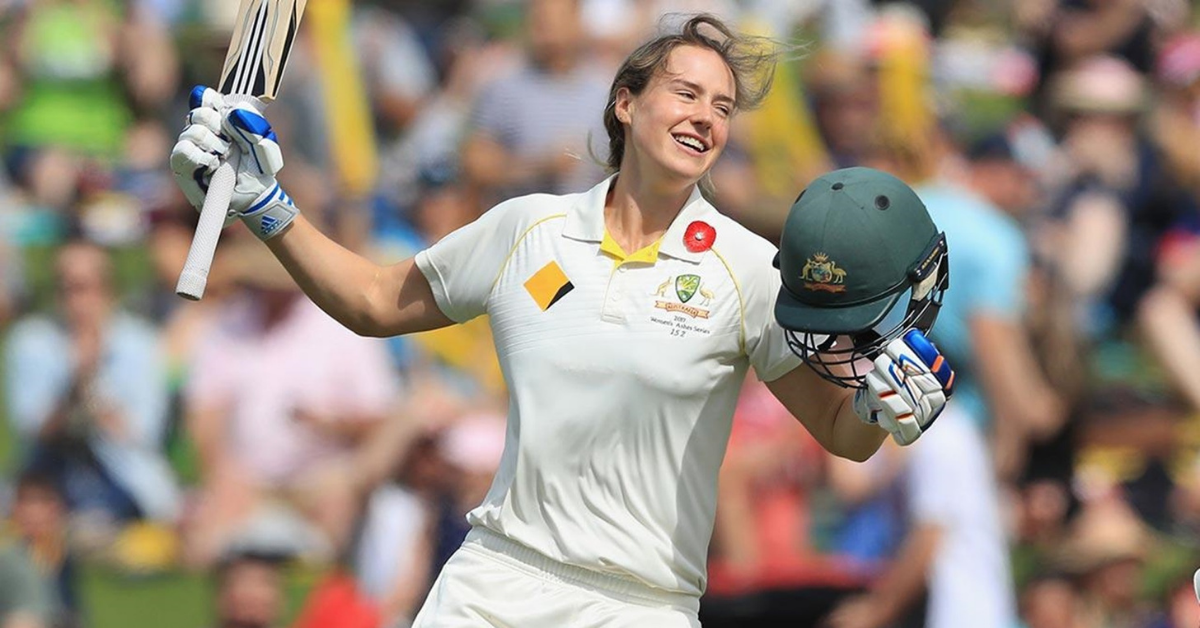 Its been over 70 years since the great Sir Don last walked out to the crease and put on a show for the nation, and in those 70 years, there hasn't been a single man who could hold a candle to the achievements and accomplishments of the ultimate GOAT. But as time passes and new boundaries (pardon the pun) are broken in the game of cricket, a new generation of women are beginning to carry the burden of being the greatest cricketing nation on earth. It seems only fitting that the zeitgeist of Women's Cricket produces their own immortal, someone who will inspire generations to come regardless of nationality, and that person is Ellyse Perry.
Let's start with some stats. While Perry's current Test average is still 8 runs lower than the 99.94 of the Don, it's a lot closer than any other test batter, including Australia's Denise Annetts with 81.9 and Adam Voges with 61. There's still a chance Perry could catch up to the Don, as she's blasted 473 runs from her last four innings, and only been dismissed once. (Not including her most recent 1* in the last session of the test)
Her heroics aren't limited to run-scoring, with Perry recently becoming the first Australian and first woman to score 5,000 runs and take 300 wickets in international cricket, joining the likes of  Jacques Kallis, Wasim Akram and Andrew Flintoff. She currently sits 2nd for most wickets in T20's and 5th in ODI's. She also holds the record for highest test score by an Aussie woman with 213 not out. Not bad for an all-rounder.
For someone of my age, it feels like Perry has been ripping and tearing for as long as I can remember, having made her international debut at age 16 in what was her first ever senior match. Incredibly, less than two weeks later she also made her international soccer debut, and scored a goal in the second minute of the Matilda's clash against Hong Kong.
With such astonishing achievements, it's shocking to think that her skills were almost wasted away in soccer, where instead of becoming the Don equivalent, she could have become the… umm… Mark Schwarzer I guess? Do we even have any generational throbbing soccer players? I'll just leave that to Sam Kerr to become the first.
The nation will be forever grateful that Perry opted for the spikes over the studs, and as she continues to break records and score runs, the comparisons between her and the Don will only grow more convincing. In 2028, it will be 100 years since Don first wore the baggy green, and in her current vein of form, 37 year old Ellyse Perry could possibly have achieved the Don's status by then.
Obviously there are some differences between the Don and 'The Pez', their gender, their bowling, their zinc patters, plus I would give just about anything to spend a romantic night with Ellyse Perry, but for the Don… actually that I'd still be keen on a romantic evening with the Don. The godlike status that Sir Don has achieved may never be matched by another living person, but one thing is for sure, just like those who were around to witness Don's greatness, we too are lucky that we can sit back in awe and watch The Pez rip and tear for the nation.
Fancy yourself as a bit of a writer? Got some unqualified opinion and unwavering bias you'd like to share with the world? Send it through to dyor@hellosport.com.au to be featured on the site