Max King – Making Celibacy Great Again
DYOR Dave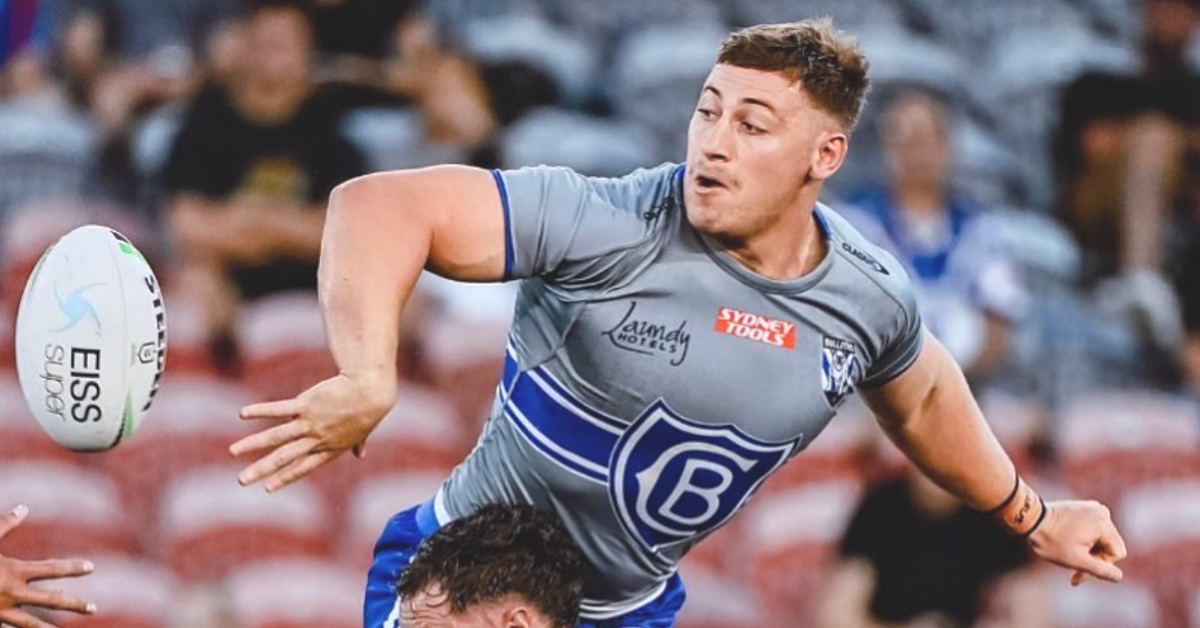 There was once a time when those who took the noble vow of celibacy were considered societal leaders and morally superior.
Alas, the noble tradition has fallen away in our modern times, replaced with temptations, instant gratifications, and ideas of sex pushed to us through every available screen.
Still, some of those strong enough to maintain abstinence have gone on to achieve great things, such as cornflake inventor John Kellogg, and Philosopher Immanuel Kant, who both not only practiced celibacy, but also denied themselves self-pleasure… yikes.
On the lighter end, NFL stars Tim Tebow and Russel Wilson both maintained their celibacy until marriage, as did Drummer Zak Hanson of "Mmmbop" fame.
And so this brings us to the NRL's very own virgin king – Max King that is – who has made the brave announcement to the media that he'll be saving himself until marriage due to his Catholic beliefs.
I'm usually the last person to applaud decisions based on conservative religious beliefs, but this harmless decision is a welcome refreshment compared to the usually abhorrent views pushed by similarly religious fanatics.
In a league that's well known for its prevalence of sexual debauchery, compounded with the fact that Max is a decent-looking bloke, the decision to remain abstinent should be seen as a triumph of will, a welcome bit of diversity, and a positive message for young fans.
Recently the NRL took part in the Mardi Gras parade for the 7th time, and although this parade flies in the face of many conservative religious beliefs, it doesn't mean our league isn't welcome to those who subscribe to religious belief systems, provided they equally respect the beliefs of others (not share insta posts about people going to hell).
King described the positive environment at the Bulldogs that seems a far cry from a previous Dogs culture, "I talk openly about it with the boys and they respect me for who I am…I don't mind the boys taking the piss, I'm fine with it, because I'll be taking the piss out of them for something… I know it's not personal, I know a lot of the boys do respect it.''
A fourth-generation footballer and grandson of 7-time premiership winner Johnny King, Max has played 50 NRL games for the Titans and the Storm, but missed the 2021 season due to Achilles surgery.
Now part of the Bulldogs' impressive 2022 roster, he hopes to earn himself a starting jersey and become a more permanent fixture in the NRL.
His decision to remain celibate seems to justify his move from the Storm to the Bulldogs, as the Storm fucking every team they played would not have sat well with the second-rower, who appears much more comfortable with the Bulldogs.
King isn't the first NRL player to come out as celibate, after Australia and NSW representative Jason Stevens published his book "Worth the Wait," detailing his views and justifications for pre-marital celibacy.
Fancy yourself as a bit of a writer? Got some unqualified opinion and unwavering bias you'd like to share with the world? Send it through to dyor@hellosport.com.au to be featured on the site
Check out the Latest Hello Sport Podcast episode #347 – Stargazers