Wayne Bennett Has Built a Career on the Back of Nut Truckers
by The Injury Prone Dribbler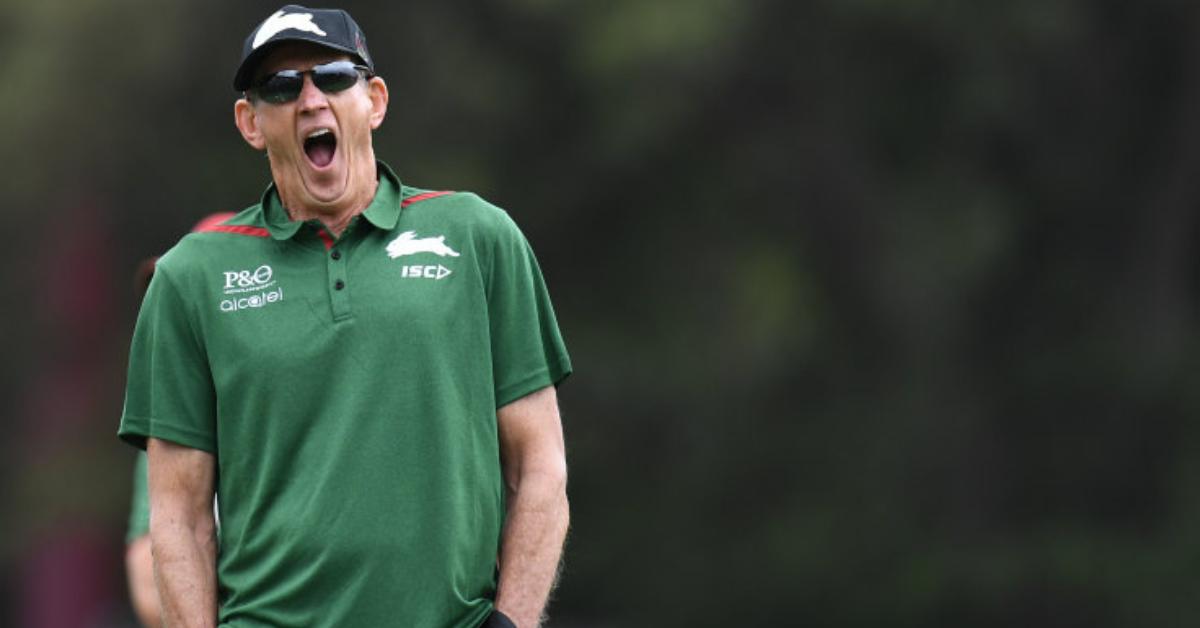 Wayne Bennett is highly regarded as the GOAT Rugby League coach, sure there is an argument of a couple of middle aged throbbers who've more than proven themselves in the last decade but let's face it, Wayne has been doing the damn thing consistently since Bob Hawke first skulled a beer in front of a packed out Q on Boxing Day. 
Many would think and rightfully so that Wayne's success came off the back of some of the great players he coached such as Langer, Walters, Renouf, Scotty Minto, Lockyer and the likes. 
After the recent chat of Mark Nicholls potentially being signed by the Dolphins in 2023 it got me thinking! Is Waynes secret to success filling his teams with elite truckers of nut?
Wayne learnt his craft of coaching in the Brisbane Rugby League competition which was a tough brand of Rugby League football led by brick layers laying the foundations up front trucking their nut. It was here where I believe Wayne begun to believe this is what was needed to win bulk prems. 
After a short stint at the Raiders Wayne came back home to Brisbane. Here is where he won 6 prems off the back of some of the all time nut truckers in Glenn Lazarus, Andrew Gee, Peter Ryan, Brad Thorn, Shane Webcke, Petero Civoniceva and Dane Carlaw. Wayne then went on to win a prem with the dirty mergers with you guessed it, a couple of no frills nut truckers in Dan Hunt and Michael Weyman. Coincidently or not, that premiership year, Steve price of goat front row pairing with Petero in origin fame was his assistant coach! 
Since those prems sure he has had some solid nut truckers like Sam Thaiday who no longer can be claimed as a nut trucker after playing some dummy half late in his career and the Burgess Brothers but not an elite list like in his hay day. 
With Nicholls potential signing at the Dolphins, is this the start of a team full of solid truckers of nut that Wayne needs to find his 8th Prem? Who else could join the Dolphins to take a few tough carries right up the guts week in week out to take them deep into finals series?"
Fancy yourself as a bit of a writer? Got some unqualified opinion and unwavering bias you'd like to share with the world? Send it through to dyor@hellosport.com.au to be featured on the site
Check out the Latest Hello Sport Podcast episode #333 – Infomercials