DYOR Dave: "Who Needs Porn When You've got Storm Fullbacks"
DYOR Dave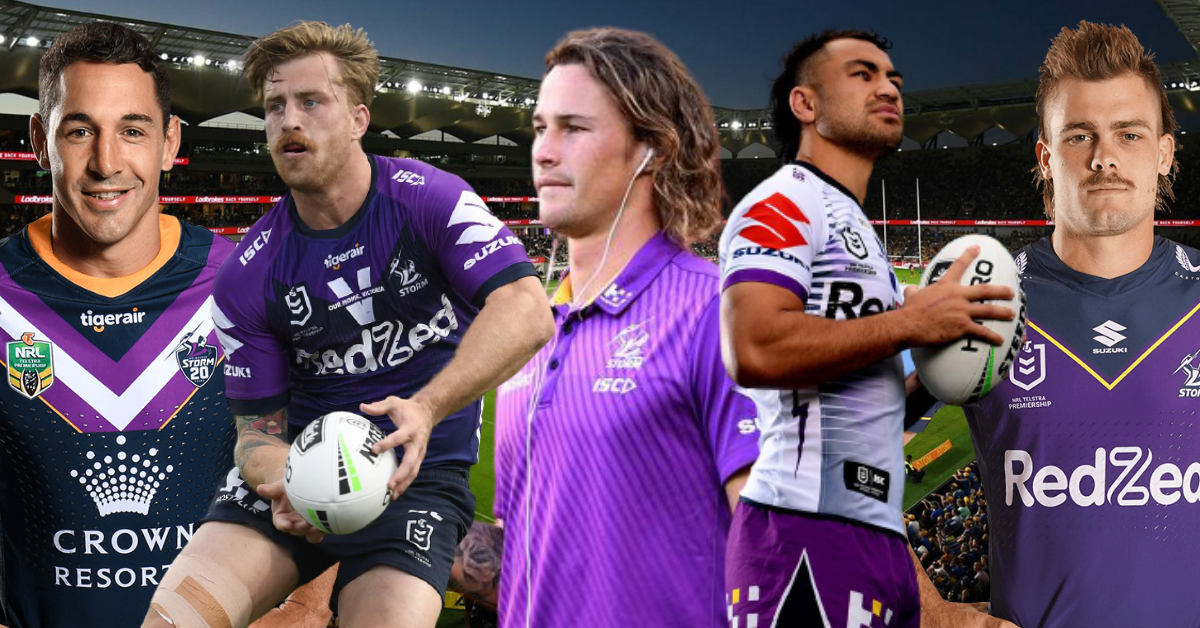 I hate to write another article jacking off to the insane success of the Melbourne Storm… wait, no I don't. It's not my fault that there are so many astounding achievements and statistical anomalies, that it has become my journalistic duty to investigate what is making the club so successful on behalf of the Punter and Dribbler. If it happens to be in the form of masturbatory dribbler, that's just an added bonus.
One of the biggest stories to come out of the club this year is the rise of replacement fullback Nicho Hynes, who is currently second for try assists and line-break assists, despite playing only 11 games. Many pundits would have guessed that the Storm would struggle without Ryan Papenhuyzen, but a look back into Melbourne's recent history proves they've been a treasure trove of fullbacks for years.
When Billy Slater debuted in 2003, no one knew at the time that he would change the way fullbacks play the game, and help usher in a period of dominance for the club. In 2005, a young throbber named Greg Inglis joined the club, who despite only playing a handful games at fullback during his time, went on to be one of the greats of our modern game.
As Slater's career went on and his form only improved, a pale Englishman started making his way through the ranks at the storm, after scoring two tries and kicking the winning goal at fullback in the under 20's grand final. No one could deny the young lad had talent, but with Slater standing ahead of him, there was no way he would get a run at fullback in the purple jersey.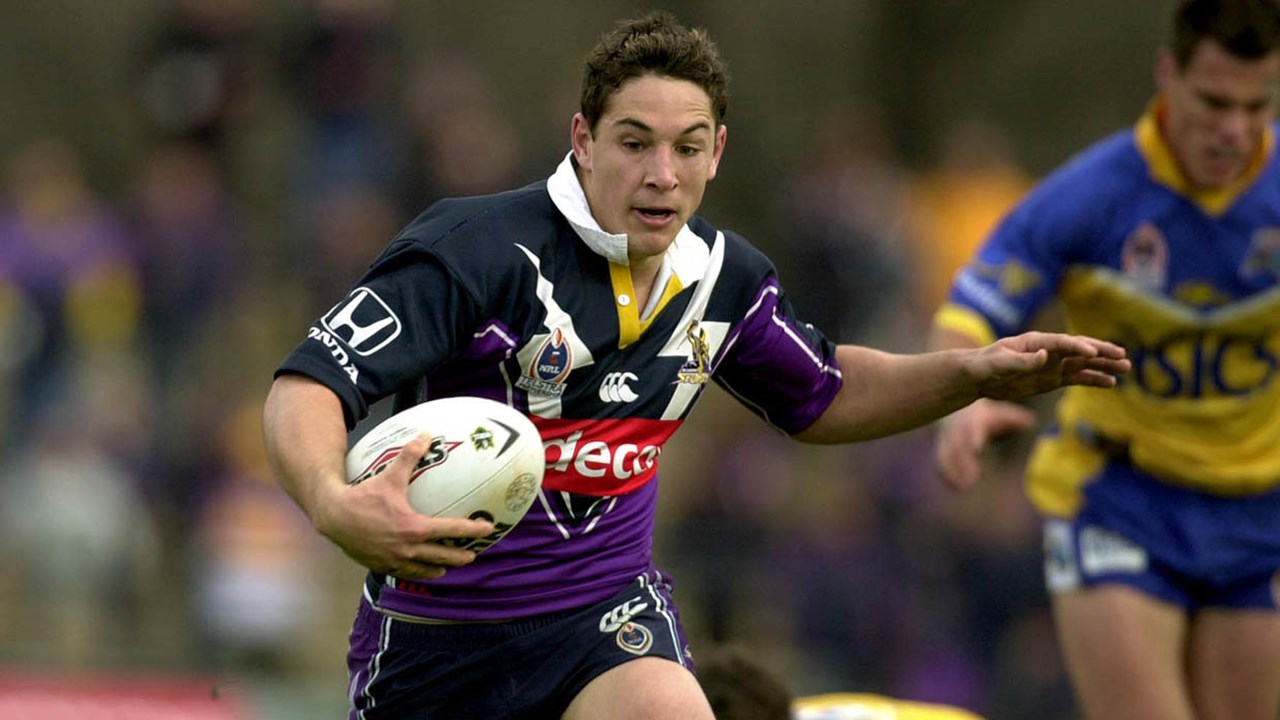 2010 saw the salary cap scandal hit the Melbourne Storm like nothing had ever hit them before, forcing Craig Bellamy to restructure his side and blood some young talent. So, Bellamy used his magical coaching powers to turn Gareth Widdop from a fullback into an elite, premiership winning half, and it wouldn't be the last time he'll pull this trick.
In 2014, Billy Slater suffered a season ending shoulder injury, forcing the storm to once again dig into their fullback stocks. 20 year old Rockhampton boy Cameron Munster was waiting in the wings, and stepped up to play two seasons at fullback and prove himself to be one to watch for the next generation. When Slater heroically returned from consecutive shoulder surgeries, Bellamy once again waived his magic wand and Munster turned into not just any half, but one of the competitions best.
When Slater finally retired at the end of 2018, Bellamy knew it wouldn't be an easy task to fill his shoes, and he searched far and wide for a suitable replacement. The two favourites were Scott Drinkwater and Jahrome Hughes with far outsiders Nicho Hynes and Ryan Papenhuyzen barely known by even most storm fans.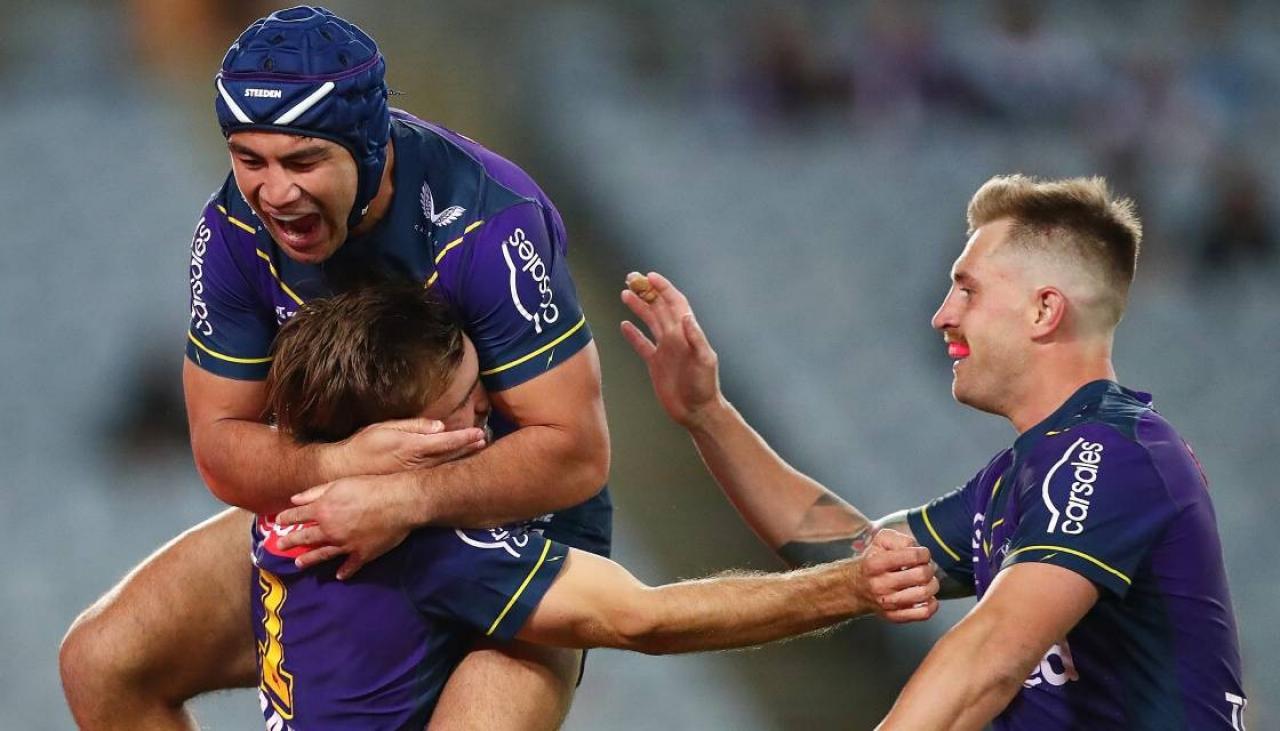 An unfortunate injury to Scott Drinkwater led to Hughes getting the nod for the start of the season, but after Papenhuyzen's blistering start to his career made it impossible to leave him out of the 17, Bellamy once again waved his magic wand and turned fullback into halfback. Since shifting to halfback, Jahrome Hughes has grown his game to now challenge Nathan Cleary for the status of premier half in the game.
The Storm have taken their game to another level with Papenhuyzen and Hughes in the spine, and amazingly have continued that momentum with Hynes filling in. Already Nicho has lifted the premiership trophy and origin shield, without playing a minute in either game. Imagine how good he'll be when he does get a run. Just like so many before him, Hynes is tipped to hang up the number one jersey to try a stint in the halves, and if history is any indicator, it'll be just another to add to the long list.
Fancy yourself as a bit of a writer? Got some unqualified opinion and unwavering bias you'd like to share with the world? Send it through to dyor@hellosport.com.au to be featured on the site