With the Bledisloe Scaled Down to 2 Matches, Have Rugby Australia Finally Accepted our Beta Status?
DYOR Dave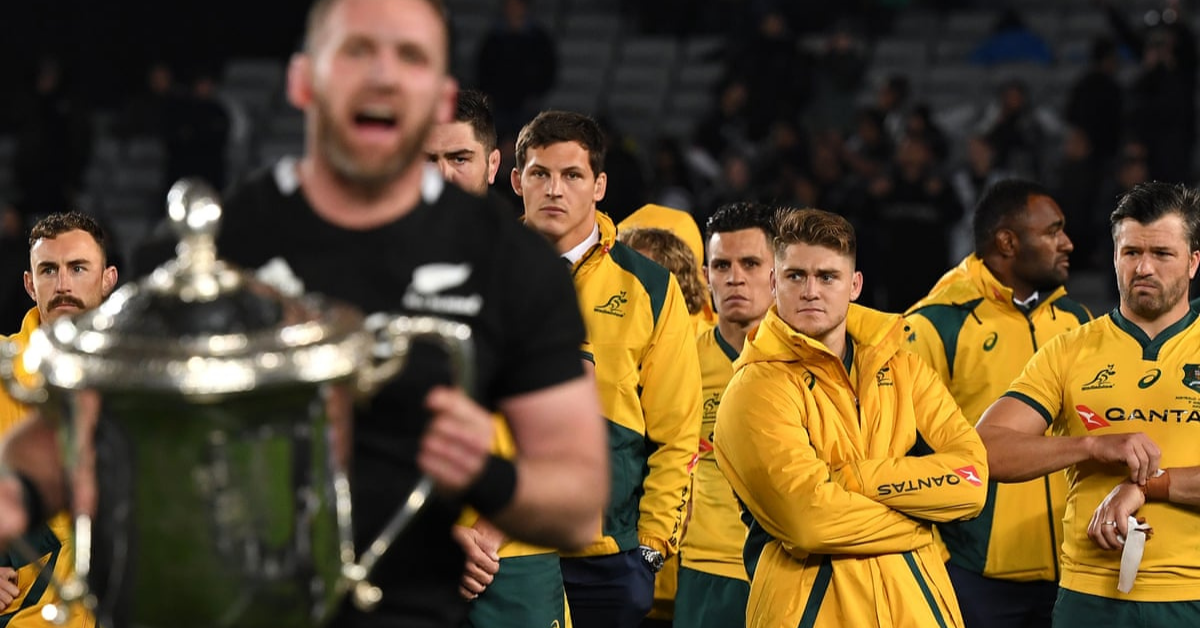 This week Rugby Union fans were treated to the news that the Bledisloe Cup would now be only 2 tests, meaning the Wallabies would have to defeat New Zealand both times in order to regain the long-lost cup.
The news was met with an ambivalent response, much like most news about Rugby these days, as, on the one hand, fans can be relieved that it's one less game to see our nation be pounded into the ground by our little brother neighbours.
However, on the other hand, the news signifies yet another milestone in the slow death of our once-great Rugby nation, it's an honest admittance that we're no longer at the level of the All Blacks, and probably never will be again.
It's a tough realisation for the linen-clad, RM Williams wearing die-hards that still think we can be a top team with a few minor changes to coaches and squads.
But the ultimate truth is that we now belong in the company of beta teams like Wales, Scotland and Samoa, rather than the alphas like New Zealand or South Africa.
It may be a tough pill to swallow, but the sooner we remove the bandaid of Bledisloe hope from the hairy leg of our national pride, the sooner we get to enjoy the smooth skin of playing beta sides and actually winning games.
Life is all about expectation management, if you set low goals you'll never be disappointed. The climate of Rugby in Australia is so dire that international clashes are rarely expected to produce positive results, and most fans have all but tuned out of the domestic league.
Thus, it would appear that now is the perfect time to transition from the top tier of international rugby to the second tier. Imagine next year, a schedule full of clashes that actually look winnable, it would seem almost too good to be true.
Naturally, after over a decade of what can only be described as torturous Rugby, fans will still go into these matches expecting a loss.
It's a risk I'll admit, if we were to lose to a beta country it could plummet our rugby culture further into the depths of obscurity, but a win could just as easily reinvigorate the nation and, to paraphrase one of the pre-WWIII world leaders, 'Make the Wallabies Great Again.'
New Zealand are already eclipsing us on the world stage in the political, environmental, and economic spheres, so maybe it's time they took on the duty of being leaders of the Pacific, and we can sit back and enjoy being an inconsequential yet tropical Pacific Island nation.
Even if we clean sweep our rivals in the first year of being a minnow, I'm almost certain that fans will write it off as a fluke and still expect heavy losses the following year, such is the depth of the traumatic scars that have been left by nearly 20 years of Rugby disappointment.
It would at the very least provide around 5 years of joyful, winning footy, and allow the game to build back the fanbase it so generously donated to other sports this millennium, before the fickle fans eventually start expecting more and demanding a return to Bledisloes.
But then what about New Zealand? Are they now going to assume the role of the Harlem Globetrotters and travel the world embarrassing whatever team stands in front of them? Is that really any different from what they are doing already? Surely even they want to see competitive Rugby and exciting matches, not just endless blowouts and guaranteed victories.
Well perhaps it's time to take a leaf out of Rugby League's book and allow players to represent their heritage, bolstering up the stocks of teams like Samoa, Fiji, Tonga, and even Australia (can we please have a few All Blacks as well thanks.)
Alternatively, maybe New Zealand are now only allowed to play invitational sides like the Barbarians, or a pacific all-stars team, and the world cup merely becomes a round-robin where the All Blacks play every day until finally they're fatigued enough to lose a match.
Whatever the future holds for Rugby Union, it's clear that change is necessary to maintain some sort of support for the code in our country, because despite its clear inferiority to god's winter game of Rugby League, it's still an inescapable part of our identity, and one that desperately needs a glow-up.
Fancy yourself as a bit of a writer? Got some unqualified opinion and unwavering bias you'd like to share with the world? Send it through to dyor@hellosport.com.au to be featured on the site
Check out the Latest Hello Sport Podcast episode #343 – GOAT MOAT