THE MAYO REPORT
Kalyn Ponga Fined for Shocking Early Exit at Knights Bonding Session
by DMC Duggs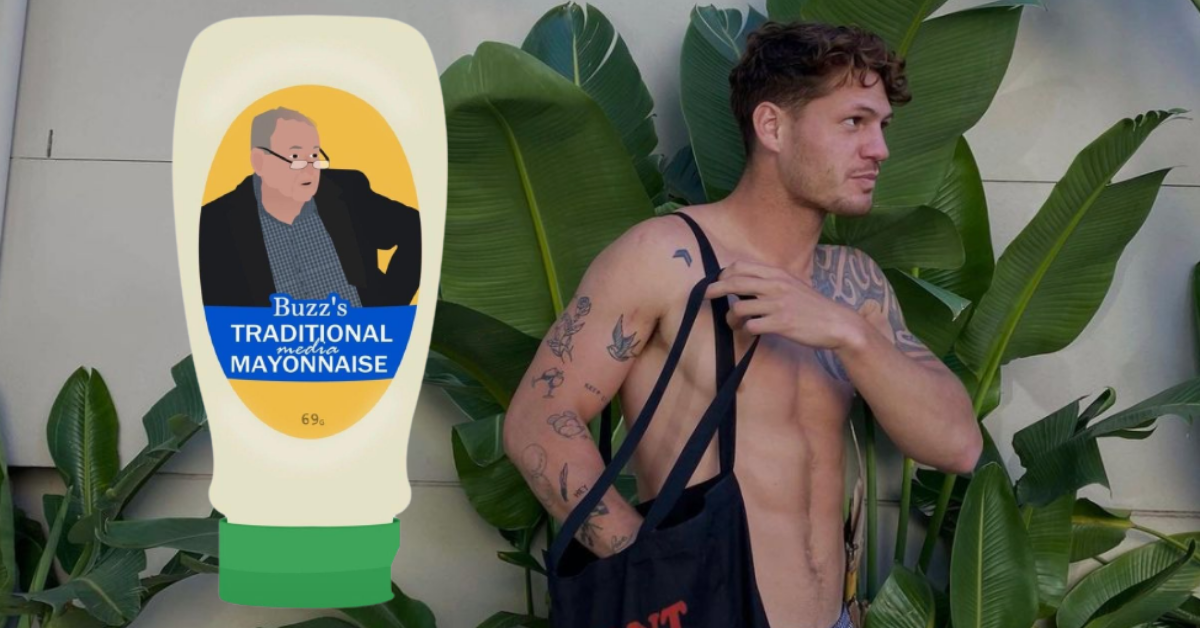 A trusted source of the Newcastle Knights has revealed to Mr Mayo that Kalyn Ponga has been fined for leaving a team bonding session early. It was Friday the 26th of November where the Knights team decided to go to the Cambridge Hotel for some drinks to celebrate their hard training session. It was at around 8 pm when Kalyn decided to call an Uber back to his 3 story Mereweather mansion, where he would spend time with his newly found partner. This unspeakable act left his teammates stranded and dumbfounded by his actions. 
When talking to the players about the incident, some of his teammates were outraged and had this to say 
"I was shocked, he just finished his dinner and left. The bloke wasn't even drinking beer, he was having this American thing called a Whiteclaw".  
The management of the club decided a $5000 fine would be a fair punishment for Ponga, as they want to set high standards for their club's culture. The money from the fine will be used to develop a bar tab where senior and junior players can purchase drinks and grow together as a team. 
A senior Newcastle board member had this to say:
"We were really disappointed with the actions of Kayln Ponga on Friday the 27th of November. Even though he is 23 years old, the boys in the team look to him as a leader on and off the field. With the departure of Mitchell Pearce, we need Kayln more than ever to step up into his leadership role and to provide value off the field. Kayln was fined $5000 dollars and will attend weekly beer-drinking sessions with Andrew Johns to help him to get back to normal. We want everyone to know that the club does take these issues seriously and that Kalyn Ponga will be back to his usual self in no time. 
Some of the players were understanding of Kalyn's situation, given the recent divorce from his best friend Connor Watson. New information revealed by Newcastle has revealed that Kayln hasn't been the same since Connor announced his departure from the Knights, where the news sent shockwaves through the team. 
Some of Kaylns friends had this to say:
"Whilst I don't agree with his actions, I can understand why he did it. He needs to fill the 5ft 3 void left by Connor Watson, so I don't blame him for leaving early". 
Whilst the team has mixed feelings about this incident, the fact remains that Newcastle Knights want to stamp this behaviour out as soon as possible and aim to improve their sides bonding activities. A poll on the very reliable and trusted "Punters & Dribblers" Facebook page revealed that the public agree with Newcastle's stance, as 66% of people agreed that he should be fined for his actions. 
This highlights one of the growing issues in Rugby League, which is the lack of bonding sessions between current NRL players.
A former Bulldogs and Raiders player now turned coach stated:
"This is the problem with Rugby League in 2021. During the late 80s, I once fought my whole team when they decided to call it an early night. Luckily I won the fight and we stayed drinking until the captain's run."  
Overall it's time for players to come together and to commit to their teams bonding sessions. As the other clubs should take notes and follow in Newcastle's footsteps, making their players accountable for their actions.
Fancy yourself as a bit of a writer? Got some unqualified opinion and unwavering bias you'd like to share with the world? Send it through to dyor@hellosport.com.au to be featured on the site
Check out the Latest Hello Sport Podcast episode #318 – Hacked