Novak, Sinatra, Snoop Dogg, Pistol and Boo: A History of Australia's Rejects
DYOR Dave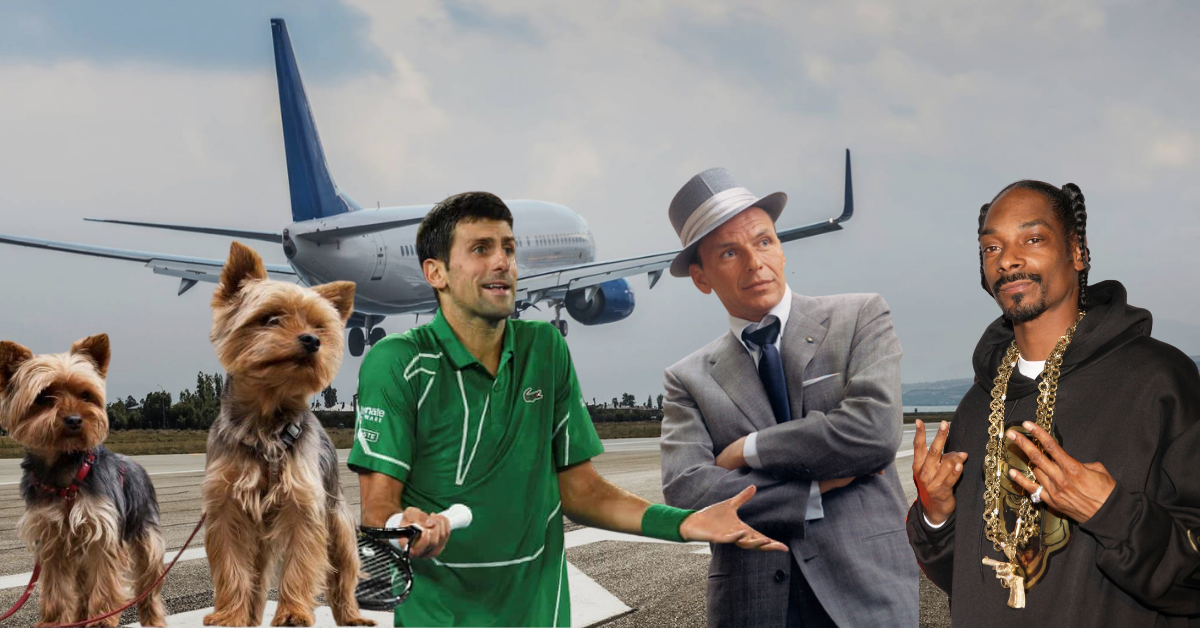 For those of you living under a rock, metaphorical or otherwise, #1 tennis player in the world Novak Djokovic recently had to endure a few hours of the calamity that is Australia's Border Force. After initially being told he was able to play in the Australian Open, his visa was then cancelled after public uproar. Then, in a sensational turn of events, a federal judge overturned the cancellation of Djokovic's visa and granted him free passage to enter Australia.
While Novak wasn't lucky enough to land himself an extended stay in immigration detention like the hundreds of refugees unlawfully imprisoned offshore, his situation made global headlines as Australia's questionable processes were once again put in the spotlight.
Novak's case is the latest in a number of high-profile controversies involving global celebrities and Australia's border and visa laws. However, the vast majority of these have involved musicians, political activists, or dogs.
In 2007, Snoop Dogg had his visa denied due to criminal offences involving drugs and firearms, and was forced to cancel his tour. 4 years later he was back in the country touring, and another 10 after that, Snoop was plastered all over our screens flogging food delivery apps.
It seems the border police can be forgiving when they want to be. In 2015, rapper Tyler, The Creator cancelled his tour after a campaign was waged against his music for alleged themes of domestic violence. 5 years later, he was headlining Sydney's Field Day festival.
In recent years, the most notable of these instances involved Johnny Depp and Amber Heard smuggling their Yorkshire terriers, Pistol and Boo, into the country. Blatantly violating our strict and necessary biosecurity protocols, the actors were given an ultimatum by then Agriculture Minister Barnaby Joyce, of Beetroot fame.
The dogs were to be removed from the country in 50 hours or they would be euthanised. The world was once again shown that Australia doesn't mess around when it comes to who the government feels like letting in to the country.
Floyd Mayweather Jr, Chris Brown, and Skepta are among others who have been barred from visiting our shores, but one man's memorable trip in 1974 will be forever etched into Australian folklore.
In 1974 Frank Sinatra was nearly stranded and democratically deported from Australia during his tour, after his comments about Journalists set off a chaotic backlash that took over the nation. On his first Aussie tour in over a decade, Sinatra refused to speak to the press, who desperately tried to reach the crooner by following his motorcades and hounding him outside hotels and venues.
Having had enough, Sinatra let loose an on-stage tirade in Melbourne where he likened female journalists to prostitutes while slagging the profession as a whole. His comments couldn't have been worse timed, with Australia at that time in the flows of second-wave feminism as well as a strong union movement under PM Gough Whitlam.
Musicians, roadies, stage crew and transport workers all banded together to stop his tour dead in its tracks. Unions released statements demanding an apology, but were met with a similar demand from Sinatra, who wanted an apology for "15 years of shit from the press" or he would be leaving the country. After airport workers refused to fuel his plane, it seemed a stalemate had been reached, and only one man could break the deadlock.
Bob Hawke, at that time President of the Australian Council of Trade Unions, went to meet with Sinatra's manager, armed with a box of cigars and a bottle of cognac. A few hours later, after Hawke had become "half pissed, almost legless," an agreement was reached, with Sinatra and the workers agreeing to disagree and allowing the tour to continue.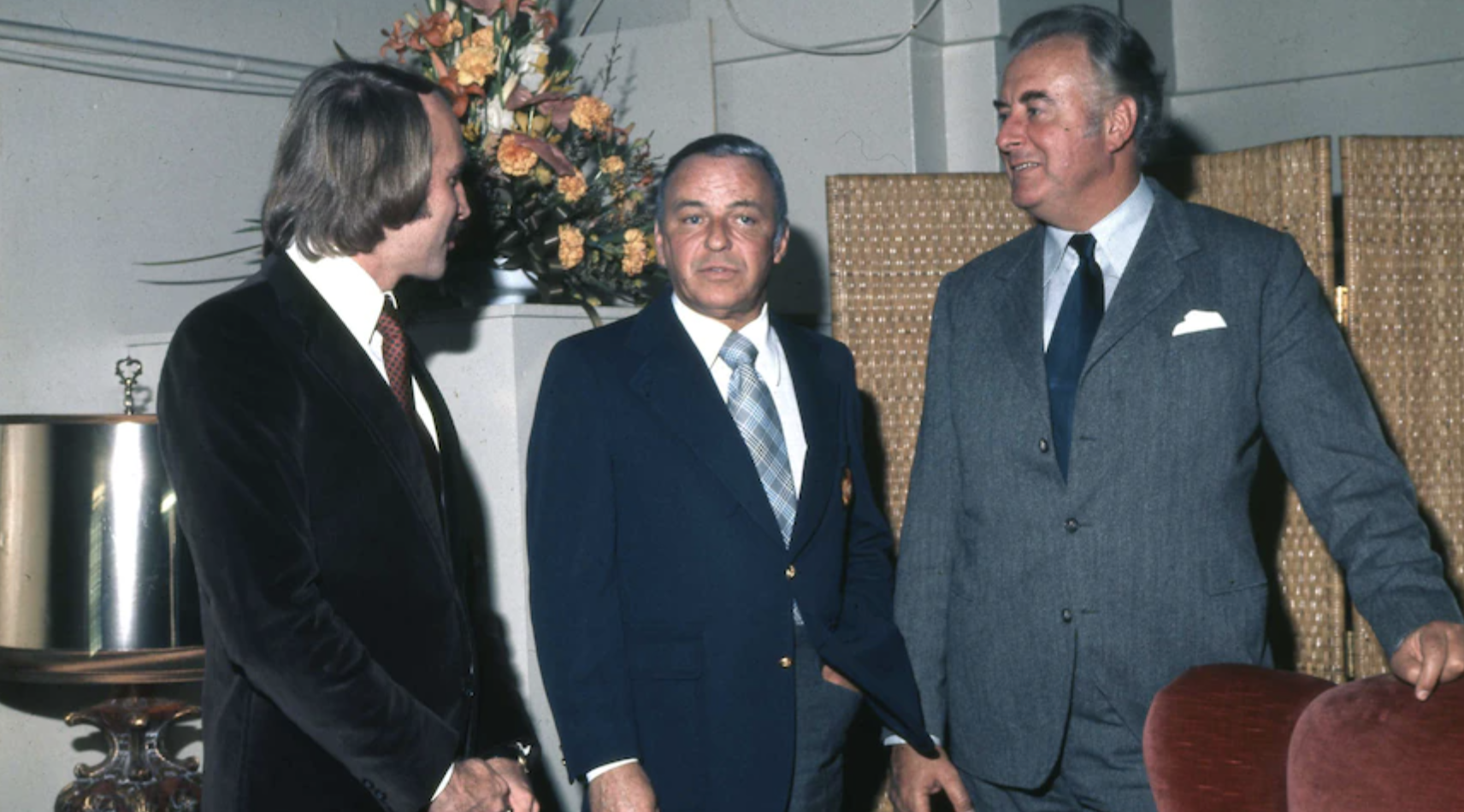 So what can we learn from the latest in the long saga of Australian visitors being shunned by our people and our government? Well for starters it's clear that more sense goes into deciding which outdated pop song is played at the end of each BBL over than into deciding who is allowed into our country.
But with such a high profile, one must wonder if Border Force love creating headlines where they're the star? Or do the media love running stories and drumming up controversy about visitors to our country? Perhaps it's the people that love to take down an international star (especially when its someone as universally despised as Novak or Chris Brown)

One thing is for certain, if Novak wasn't already public enemy #1 at this tournament, he sure is now. Despite his judicial victory, the government still has the power to revoke Djokovic's visa on character grounds, and rumours suggest that officials are waiting until right before his first serve to drag him from the court and deport him. Border Force will once again be making headlines across the world, and other outspoken individuals will learn the important lesson. Don't mess with Australia.
Fancy yourself as a bit of a writer? Got some unqualified opinion and unwavering bias you'd like to share with the world? Send it through to dyor@hellosport.com.au to be featured on the site
Check out the Latest Hello Sport Podcast episode #330 – Small Town 10's