Novacastrians Held Hostage by Used Car Salesmen Player Agents
by Kicking Tee Dribbler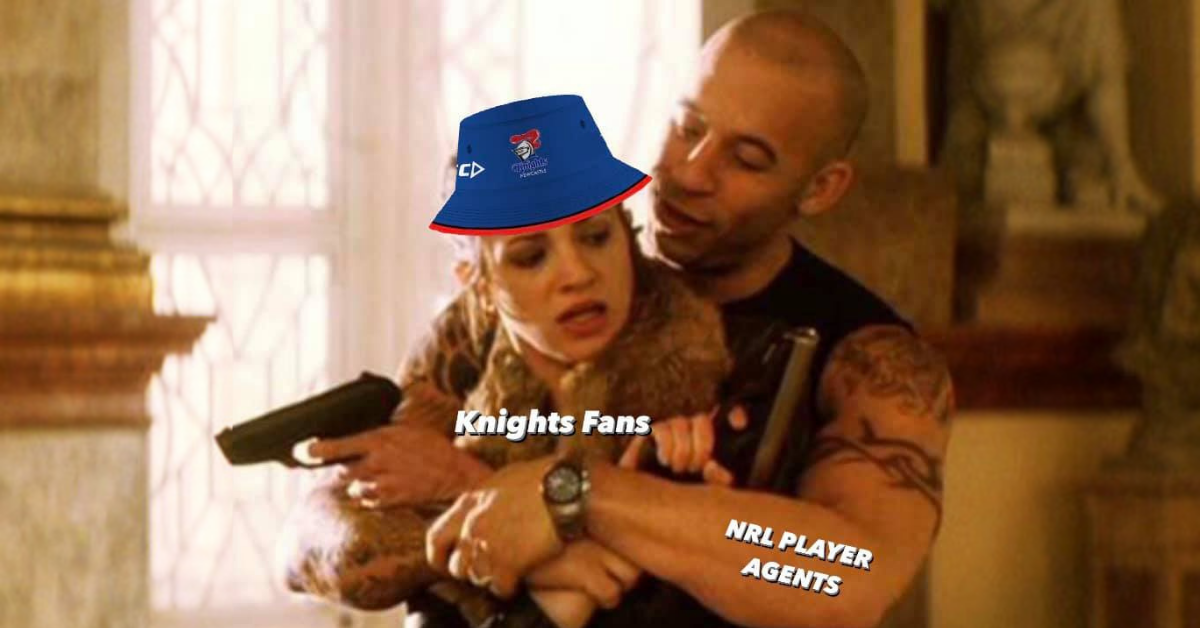 Spare a thought for any Novacastrian today, it appears our club is being held hostage by used car salesman player agents of deregistered fame.
Back alley league brokers are doing their best to poison our wells with future Man of Steel, DMC products like Brooks or Norman.
The Tigers seem to be fighting to keep Brooks, of allergic to finals footy fame, and it's fair to say the city of Newcastle would prefer if they did.
I Have it on good authority Newcastle council are willing to blow up the Mooney Mooney bridge to keep both Norman and Brooks out of the Hunter.
Save Our Steel City Soon
Fancy yourself as a bit of a writer? Got some unqualified opinion and unwavering bias you'd like to share with the world? Send it through to dyor@hellosport.com.au to be featured on the site