The #1 Betting Show in the Country – A Reflection
Intern Brayden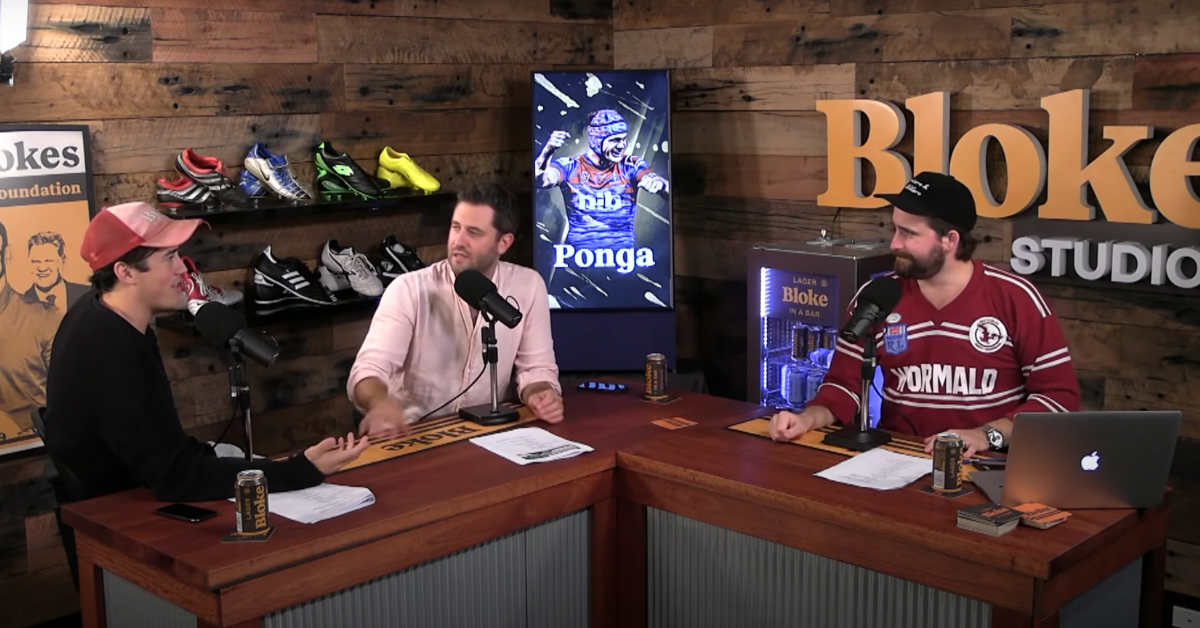 And just like that, Season 1 of the #1 betting show in the country has come to a wrap. In climbing to the top of the podcast heap Tom and Eddy, professional dribblers who punt, got thinking on how they could turn their pastime into some more content. Teaming up with a professional punter who dribbles, in Michael Pryde, of 'hasn't had a real job in 3000 days fame', and alongside producer Sebbo, About Even was born.
Starting with a bankroll of 100 units, or $1000, each of the boys would go into Season 1 with their own tactics. Rain Man consulted his quant model, Sebbo focused on storylines, Tom would controversially steal bets and Eddy would go hot. It turns out that all but one of these methods would prove to be profitable.
30 weeks of punting later and the results are in, and with a biblical season of +91.9 units Tommy Content has been crowned champion. Was this the result of an unexplainable connection to the Punting Gods, riding off Rain Man's golf tips or refusing to place a multi under $10 after hitting the lead? I'll leave that up to you. After crunching the numbers, Tom was your man to follow for NFL, UFC and Golf, Eddy for AFL and NRL, Rain Man for the Kitchen Sink, and Sebbo if you felt like donating to BlueBet.
Reminiscing on one of the great debut seasons of all time, a highlight reel would be feature length and compete with the likes of The Last Dance when it comes to sporting folklore. To list a few, Eddy's ingenious creation of the Bootz Bet made it almost impossible to lose units when combined with the quant, as we bathed in the profit of 4 winners.
The HSP x About Even Live Show was a raging success, as the bootz transcended sports for Tommy Turbo's FTS, ATS and 2 or more to set up punters and dribblers alike for a night to remember. And finally, Sebbo's storylines. He may be a shit punter but boy can he spin a yarn. The Chicken Bet, the Phone Number Bet, picking winners based on who would win in a fight and capping it off with a NSFW look into his bathing routine, all added up to make Sebbo a fan favourite.
Oh you think now that the NRL Season is over we stop? Wrong. We don't stop. Our eyes turn to Spring Racing, NFL, UFC, Boxing and Golf, because units do not sleep. The first episode of Season 2 is live, so tune in to pick up right where we left off with fresh bet stealing allegations against Tom and a change of tactic from Sebbo that somehow revolves around a symphony.
5-leg multi's soon x
See full results below:
Fancy yourself as a bit of a writer? Got some unqualified opinion and unwavering bias you'd like to share with the world? Send it through to dyor@hellosport.com.au to be featured on the site