What Does Ben Simmons Have in Common with My Toxic Ex-Girlfriend?
by Joseph Murphy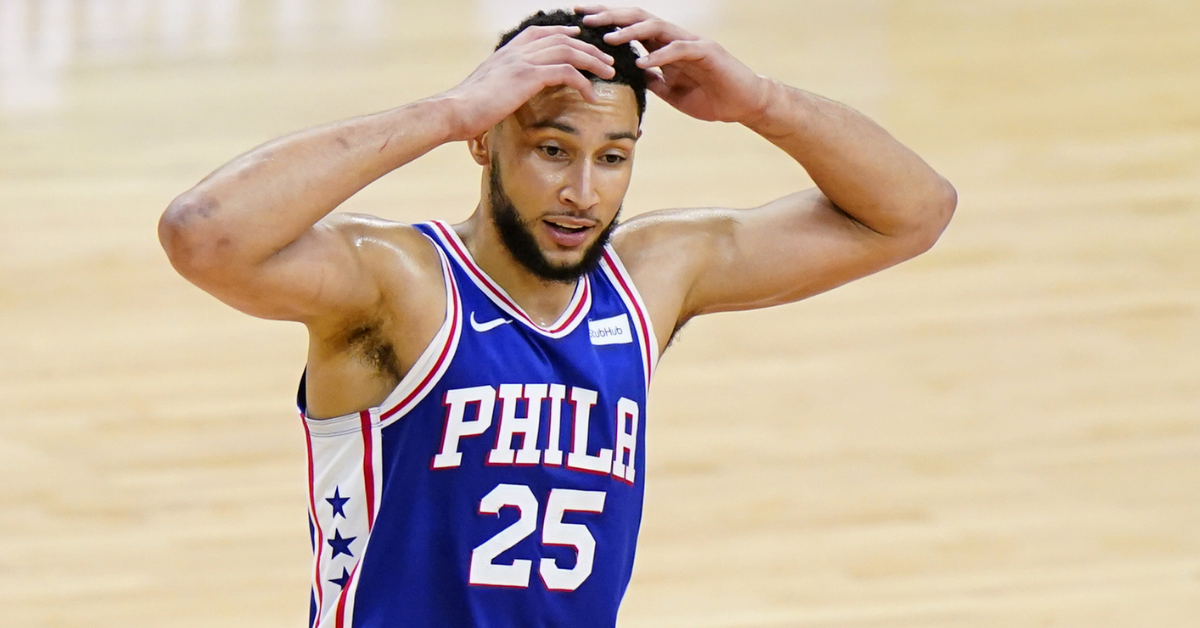 We've made it to the business end of the rugby league calendar, I should be frothing over the prospect of, apart from the Eels, the league's best teams going at it. Yet, nearly 3 months since he inexplicably passed up a layup over Trae Young to pass to Australian Olympic hero Matisse Thybulle, I still can't stop thinking about Ben Simmons.
Much like a certain ex-girlfriend of mine, I still can't decide if I love him or I hate him. I'm acting like a jaded lover, watching every Instagram story, analysis every post and trying to find the meaning behind every cryptic caption. Is he improving his jumper? Is he working out? Why has he gone and bought a $2 million hypercar when he should be in the gym?  He's an Australian born (love) superstar (love) who skipped the Olympics to suck face at Wimbledon (hate) who hasn't shown any offensive improvement in his 5 years in the league (hate).
Simmons is, at his best, one of the top 20-or-so players in the league. He's capable of defending the other teams best players, forcing a miss, grabbing the rebound and turning to fly down the court, hit an open man with a pinpoint pass or dunk with authority. Watch his highlights and he looks like the greatest Australian player of all time. At his worst, he's a guy who's scared to shoot in the 4th quarter of a playoff game that shoots 34% at the free throw line.
Simmons doesn't do much to make himself likeable. The past 4 off-seasons have come with videos of him shooting a single 3 in an empty gym or dominating a bunch of nobodies in a training run that looks as if it's slow motion. There are reports that "actually Ben can shoot 3s he's just such a perfectionist he doesn't want to do it if he knows he's not going to be elite at it" contrasted with him attempting less than 20 shots in any fourth quarter in an entire playoff series. On court he's an imposing figure, jacked and stacked at 6 foot 11 who throws good chat occasionally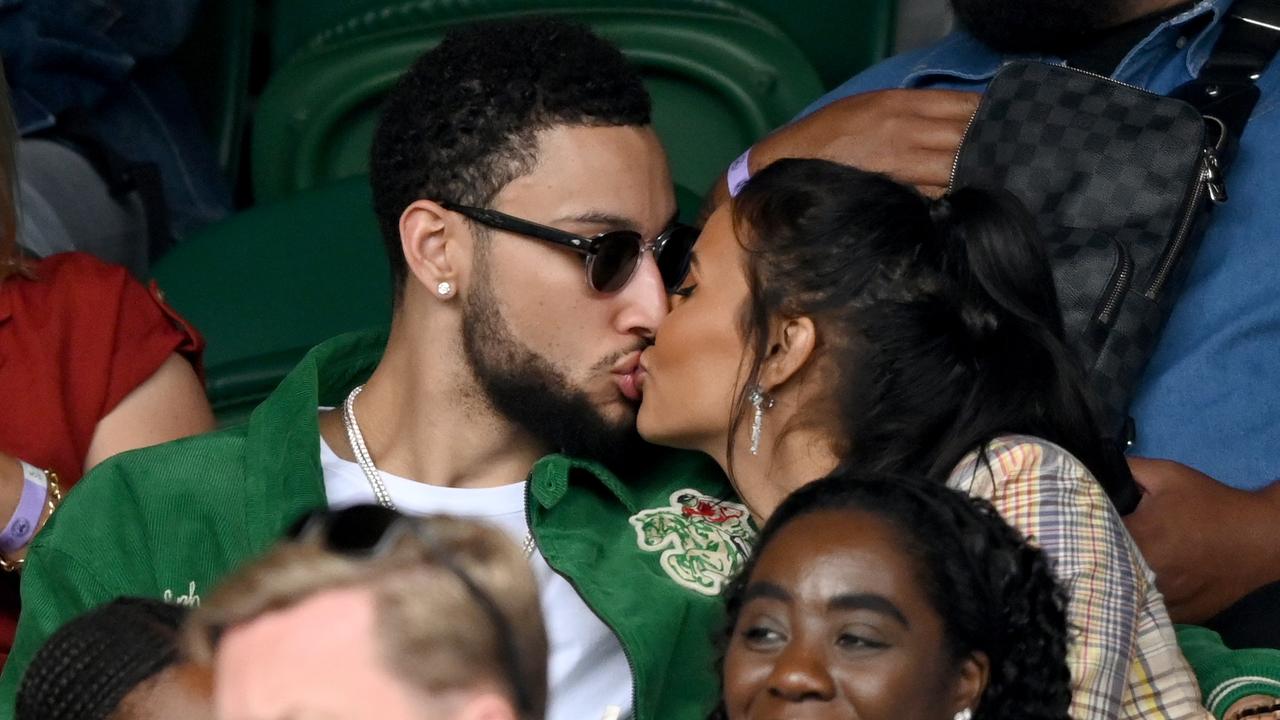 After game 7 of the Sixers-Hawks series, the worst performance of his career, Simmons was publicly dragged by his coach and co-star Joel Embiid. Simmons has made it clear he's not coming back to Philadelphia, recently deciding not to attend training camp, a move that could apparently cost him $1.5 million. Since that game, the Sixers have tried to lump Simmons and the remaining four years of his fucking huge $177 million contract on anyone that will pick up the phone. Those attempts have proven unsuccessful and we are in full-on soap opera mode.
NBA off-season is absolute madness. Given players are on contracts equivalent to the GDP of a small country they are less prone to risking their contracts by jumping off a moving scooter during the off-season. That means the drama comes from the front office, and it doesn't disappoint. Contracts are more of a guideline when a general manager can say "hey, you live in Denver now," or a guy like James Harden can decide to sit out training camp because he doesn't want to play in Houston anymore.
The Simmons situation is filled with drama. Simmons has made it clear that he won't be coming back to Philadelphia, making the front office having to attempt to convince another team that the guy who fell flat on his face in the playoffs is actually the guy they need – so long as they give up their best player, their next 5 draft picks and agree to a strict no take-backs clause. Simmons apparently wants to be traded to "one of the three California teams" (there's four) but that doesn't look like it's happening after the Lakers traded for Westbrook, the Clippers committed to Kawhi and Golden State publicly stated they wouldn't trade for Simmons at Philly's current price.
There's every chance that Simmons is traded overnight to some NBA backwater willing to take a gamble, maybe Cleveland or Sacramento. But it won't stop Simmons from taking up more real estate in my mind. If he's the only option on a terrible team, will he be able to reliably get to the lane and finish with the power he's shown in flashes? What if you built a team around Simmons and his weaknesses? How much is a lobotomy so I can move on with my life?
No matter what happens, the Simmons saga will play on. There are as many reasons to hate him as there are to love him. The longer he fights with the Philly front office, the larger the eventual explosion when he leaves. I won't have any choice but to follow it closely and wondering if it was ever worth believing in him.
Fancy yourself as a bit of a writer? Got some unqualified opinion and unwavering bias you'd like to share with the world? Send it through to dyor@hellosport.com.au to be featured on the site