DYOR's Film Reviews: Tomic & Sierra's 'Sex Tape'
Written by DYOR Dave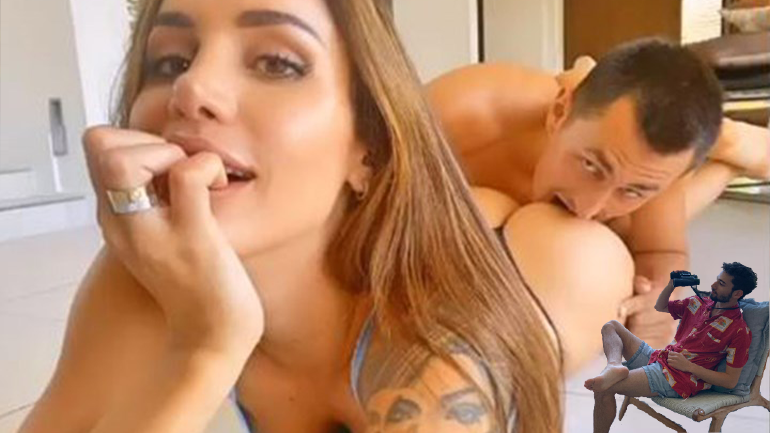 On this edition of DYOR's Film Reviews, We're diving into the brand new, hotly discussed 'Sex Tape' filmed by former Australian Tennis player Bernard Tomic and starring former reality TV and now OnlyFans star Vanessa Sierra.
Before we dissect the content of the film itself, first we need to address the surrounding expectations that preceded the viewing of this film. Widely reported as a "Sex Tape," this video was shaping up to be the wildest news story in Australian Sport since Todd Carney pissed in his own mouth. Judging by the content of Sierra's profile as well as Tomic's history of questionable decisions, there seemed a decent chance that this video could satisfy men, women and journalists alike. The result however, is sure to leave any viewer unsatisfied.
Opening on the backdrop of a pristine white kitchen with a delicately manicured hedge visible through the window, we see Vanessa Sierra, dressed in only a G-string and singlet. Her tan skin and dark hair contrast the white canvas behind her, drawing the audience's eyes and attention straight to her.
Tomic then shows his masterful ability with the camera, executing a slow yet tight zoom to bring Sierra's upper legs into shot, as he reaches a hand out to grab the left cheek of Sierra. Like a pirate discovering valuable booty, he touches, squeezes and feels the glowing treasure in front of him.
So far a promising start, with Tomic panning across and zooming out to reveal a glimpse of Sierra's front, but it's all downhill from there. The following 2 and a half minutes contained numerous editing and continuity errors, with repeated shots and angles as well as obvious mistakes regarding the position of Sierra's underwear. It was hard to get a handle on the chronology and confusing trying to relate to the characters.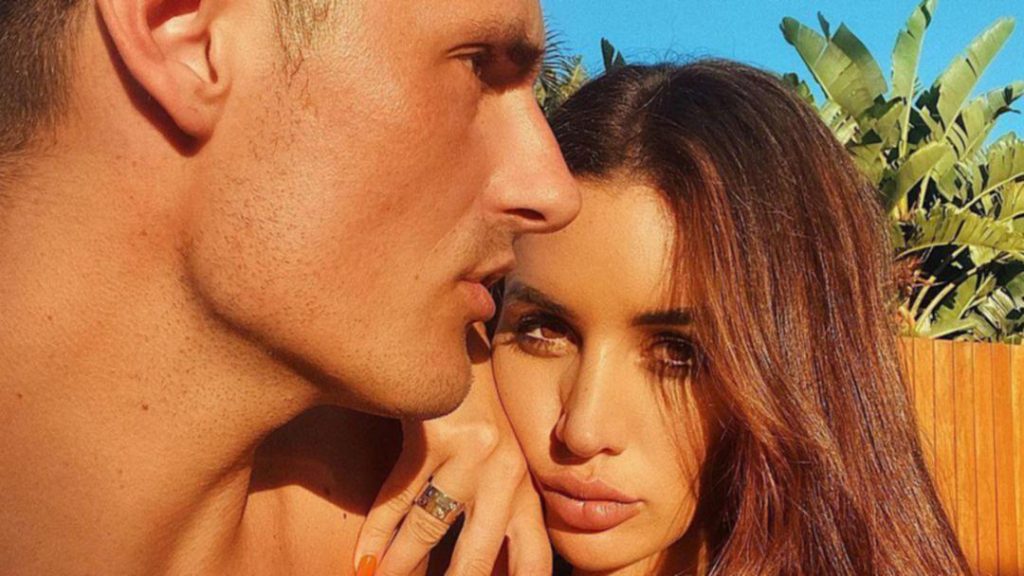 The only positional change for the actors involved featured Sierra hopping up onto the kitchen bench, barely avoiding slipping back into the sink. Much to the viewers' dismay, the move was short-lived, as a quick cut back to a standing position ended the excitement almost as soon as it began.
While the soundtrack of Lily Gray's 'Switching up Positions for You' was suitable, opportunities were certainly missed when it came to synchronicity and the blending of diegetic and non-diegetic scores. 
The one positive feature of this film is the excellent camera work performed by Tomic, who clearly carried his handy wrist skills into his new profession. He expertly builds suspense throughout with a constantly roving camera that always presents the subject (Vanessa) right in the eye line of the viewer. Utilising multiple angles and a vintage style filter, the camerawork at least makes the dull scenes aesthetically pleasing.
Tomic's most significant moment of the performance came towards the end, as he executed a difficult manoeuvre only attempted by those with a dearth of confidence in their adult-filmmaking abilities. 
With the camera safely perched in his right hand, he leant down during a zoomed shot in order to bring his left hand all the way across the screen and across his own shot to reach the right cheek of Sierra. He grabs on for a quick squeeze before falling away. Understandably, the difficulty of this technique renders a cameraman unable to spend appropriate time caressing the subject, however Tomic did well to get a healthy clasp.
Nonetheless, it was no saving grace, as the viewer was excitedly awaiting a lead-in-pencil Tomic laying pipe over that kitchen counter, which never arrived.
Overall, this film was exceedingly unsatisfactory, as the viewers' expectations were massively under-delivered on. To make someone pay upwards of $30 under the deceitful promise of seeing Tomic "rip my clothes off in the kitchen and touch my dripping wet 🐱. Shows my pussy and we fucked so hard after" is criminal, to say the least.
I rate this 0/8 – AKA Tomic's Grand Slam Titles
Fancy yourself as a bit of a writer? Got some unqualified opinion and unwavering bias you'd like to share with the world? Send it through to dyor@hellosport.com.au to be featured on the site