If AFL teams were Game of Thrones characters
Author: Mick Shadesworth
Editors note: This award winning article was written before everyone died and Daenerys decided to fuck everything up at Kings Landing.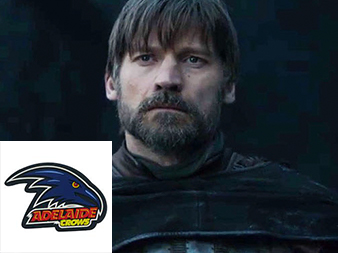 Adelaide Crows – Jaime Lannister: Had a few big seasons but when he lost his powerful fighting hand to Geelong he became a minnow.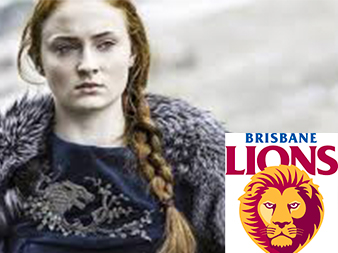 Brisbane Lions – Sansa Stark: For seasons was written off as weak and just another number, but this season she has really flexed her muscle and whilst she probably won't win the throne, she'll definitely be a surprise member in the mix. Also, Red Hair x Northener = Brisbane Lion.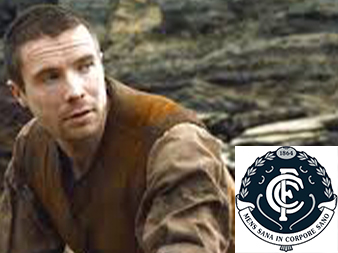 Carlton Blues – Gendry: From royal blood. Rowed a boat away early on in the game into obscurity but has come back a bigger, stronger Patrick Cripps who might very well win the throne if the show extended for another 5 seasons.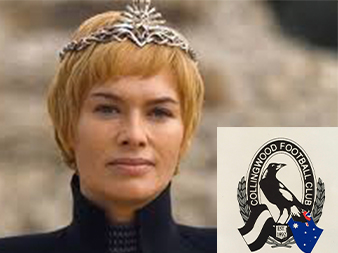 Collingwood Magpies – Cersei Lannister: Unliked but very powerful. Could very well win the throne but it would make most punters very upset.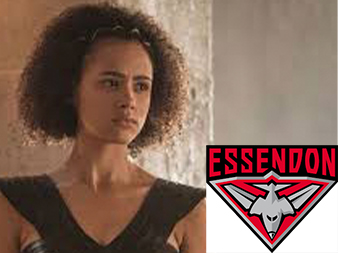 Essendon Bombers – Melisandre: Claims to be super powerful and has some loyal followers. Sometimes she does some amazing things which amaze followers and doubters alike but sometimes she just talks a lot and then turns into an old person who crumbles under the weight of their own body.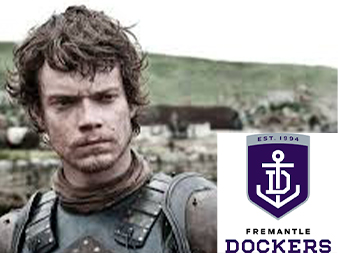 Fremantle Dockers – Theon Greyjoy: Show some promise for a season or two but then he burnt some kids, literally lost his dick and has been seeking retribution ever since.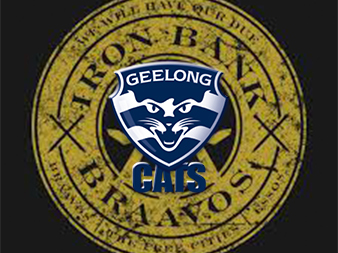 Geelong Cats – Iron Bank of Braavos: Cashed up enough to somehow buy so much talent, full of power and seemingly dominating proceeding at this period of the season.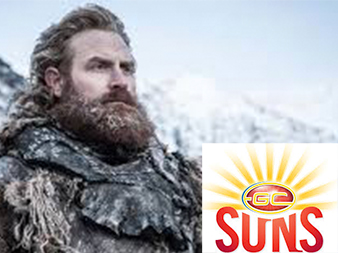 Gold Coast Suns – Tormund Giantsbane: Came into the game kind of late and is a bit of a mess. People seem to tolerate him pretty well though and generally wish him well with any future success as unlikely as it seems.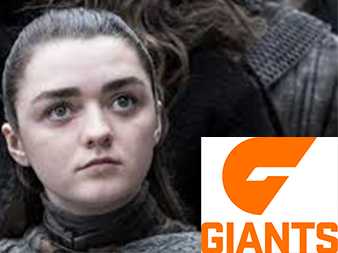 GWS Giants – Arya Stark: Started as a young minor player in the game but has turned into an absolute weapon. Whilst showing insecurities along the way and probably not having enough class to win the throne, Arya has a red shot chance to be there near the end.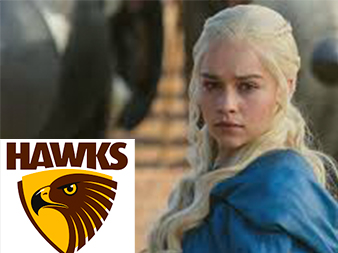 Hawthorn Hawks – Daenerys Targaryen: Has had almost unrivalled power for years by grabbing the best soldiers in the land but it all seems to be turning to shit for her this season. People either love her or hate her.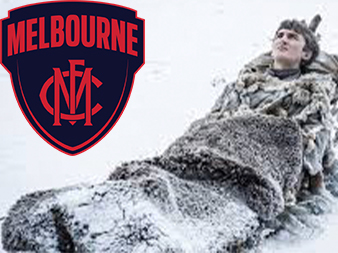 Melbourne Demons – Bran Stark: Gives off the vibe that he thinks he is better than everyone & contributes heaps but in actual fact he kind of does fuck all most of the time.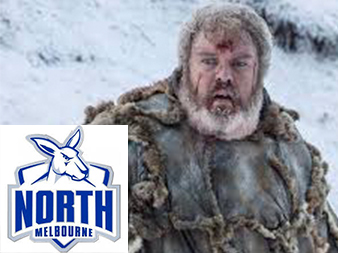 North Melbourne Kangaroos – Hodor. Hodor: How long can Ben Brown carry this team?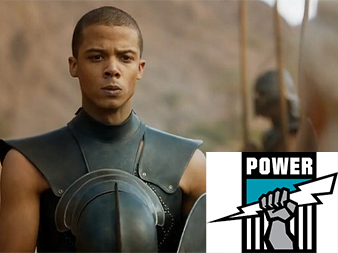 Port Adelaide Power – Grey Worm: Hard working, proud, strong but dick-less. No chance of winning the throne.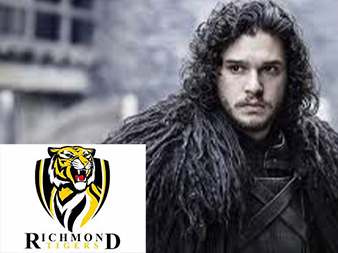 Richmond Tigers – Jon Snow:. Came back from the dead a few years back to dominate a season or two but seems to be fading into obscurity recently.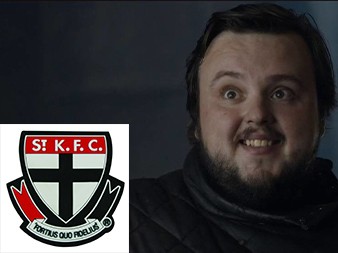 St Kilda Saints – Samwell Tarly: No chance of winning the throne, generally ignored for most of the season but a liked member as he is not seen as threatening.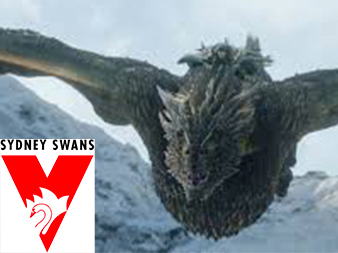 Sydney Swans – Rhaegal the Dragon: A powerhouse of continual seasons. Always hovering around threatening but literally shot dead this season. Game over.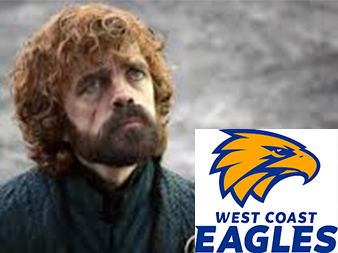 West Coast Eagles – Tyrion Lannister: Usually written off by people from different locations due to his lack of strength in the game but as usual is a shot to win the throne if he stays strong and plays smart.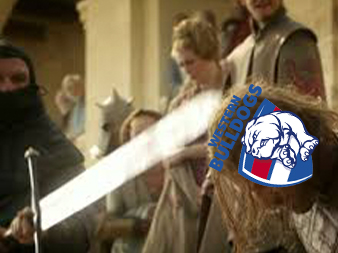 Western Bulldogs – Ned Starke: Had one huge season and then lost his head and subsequently was never a chance to do anything again.